Eric Williams
NFC West Writer
A year after suffering an embarrassing loss to the Jacksonville Jaguars in the AFC wild-card game — blowing a 27-point lead on the road — the Los Angeles Chargers once again are a trendy pick to make a deep postseason run in 2023.
Those high expectations start with Justin Herbert, the No. 6 overall pick in the 2020 draft. The Oregon product inked a five-year, $262.5 million contract extension just before the start of training camp. However, Herbert has yet to lead the Bolts to a postseason win in three NFL seasons. 
"With Justin Herbert there, they're going to throw it all over the yard," FOX Sports NFL Analyst Bucky Brooks said about the Chargers, who replaced Joe Lombardi with Kellen Moore at offensive coordinator this offseason. "They're going to put their hopes and dreams on his right arm. And he's good enough. He's talented. He's the prototypical, franchise quarterback that you want. He's big. He's smart and he has terrific arm talent. He's played well in big spots." 
Along with elite play from Herbert, Brooks said the Chargers also need to keep their other frontline players healthy. Edge rusher Joey Bosa played in just five games last season because of a groin injury that required surgery. Receiver Keenan Allen missed seven games with a hamstring injury, while Mike Williams missed four games with a high ankle sprain and the postseason loss at Jacksonville with a back issue.
The Chargers finished No. 15 last season in Football Outsiders' Adjusted Games Lost metric. This offseason, the team hired a new head trainer. 
"They have to figure out a way to avoid this injury bug that plagues them," Brooks said. "I don't know why they've been so injured. I don't know if they've looked into their methods, whether it's practice or whatever, but there's something to this team always being without their best people when they need them the most."
With that in mind, let's take a closer look at the Chargers' young talent.
Young core
QB Justin Herbert 
OT Rashawn Slater 
CB Asante Samuel Jr. 
WR Quentin Johnston 
OL Zion Johnson 
DL Tuli Tuipulotu 
OL Jamaree Salyer 
RB Isaiah Spiller 
WR Joshua Palmer
LB Kenneth Murray Jr. 
WR Derius Davis 
LB Daiyan Henley
Standout: Justin Herbert
Overlooked nationally coming out of college because of his reserved nature and the fact that he did not play in a pro-style offense, Herbert fell into the right situation and blossomed for the Chargers.
"He'd never been in a huddle," said one NFL scout when asked why Herbert didn't go higher in the draft. "Never called a play. Never broke the huddle. Never took a snap under center. Never dropped back — a lot of the same stuff [as Marcus Mariota]. But he was an athlete, and you could see he was smart."
Justin Herbert on taking control of Kellen Moore's offense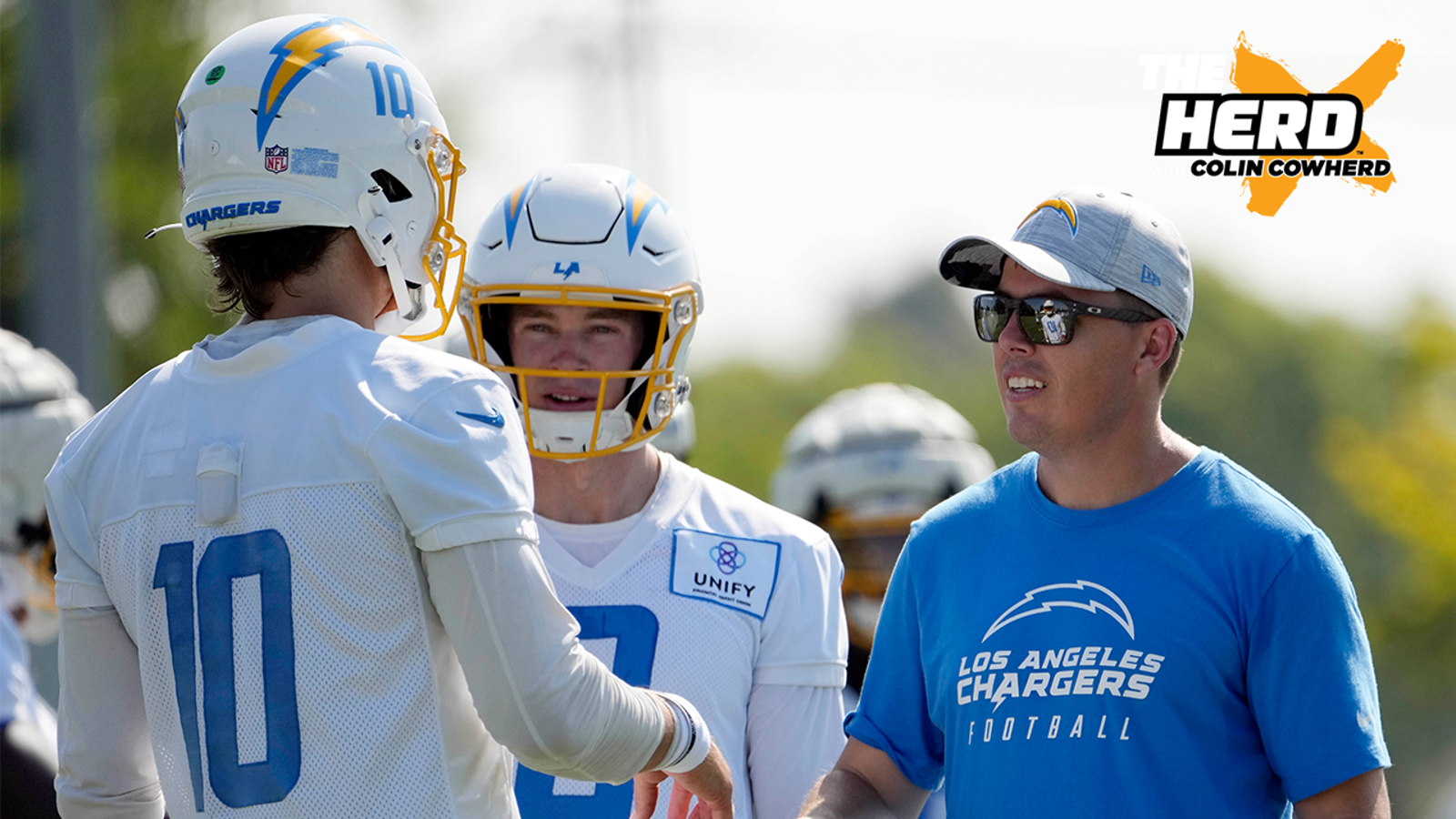 Statistically, Herbert is one of the best quarterbacks in the league. His 14,089 passing yards are the most in league history for an NFL QB through three seasons. As a member of an organization that featured Dan Fouts, Drew Brees and Philip Rivers under center, Herbert already holds the franchise's single-season records for passing yards (5,014) and passing touchdowns (38). 
But after receiving a lucrative new deal in 2023, Herbert is expected to put the Bolts on his broad shoulders.
"Can he lift this team over the hump?" asked Brooks. "Can he overcome the coaching, or the lack thereof, to get them there? With Brandon Staley, he's a brilliant mind. But they've given away games with a high-risk, high-reward kind of approach. Now that they paid him, can Justin Herbert have a little more of a voice and be like, 'Nah, nah, nah, here's what we're doing,' much like you've seen Philip Rivers do [in the past]. He was able to take control, override some things, much like we've seen some of the elite quarterbacks do."
Potential breakout: Quentin Johnston
The TCU product was an ideal fit for a franchise that covets long, rangy receivers. The Chargers took Johnston with the No. 21 overall selection in this year's draft. At 6-foot-4 and 215 pounds, Johnston has good speed and can run the full NFL route tree.
But consistency catching the football remains an issue.
"He's a guy that can streak down the field and be that big-play threat — go up, high-point the ball and run away from people," said FOX Sports NFL draft analyst Rob Rang. "He dropped more passes than he should have at TCU for a first-round receiver. I think that physically he has the talent to be the best receiver in his class. 
"I love that he went to the Chargers specifically because you already have established receivers there. You already have a superstar quarterback and running back. He's being asked to come and play a little bit more of a complementary role, rather than be the guy he was at TCU. And I think that could help him."
[Williams: WR Quentin Johnston could be showstopper Chargers need for QB Justin Herbert]
Contracts to consider: Kenneth Murray Jr. 
Selected at No. 23 overall in the 2020 draft out of Oklahoma, Murray has yet to realize his vast athletic potential. He had his best season statistically as a pro his rookie year, finishing with 107 combined tackles and a sack. But he's had trouble finding a consistent, productive role in Staley's defense. Last year, Murray finished with 76 combined tackles, an interception and a sack.
The 24-year-old inside linebacker is entering the final year of his rookie deal. The Chargers declined his fifth-year option earlier this year.
"He's just a phenomenal prospect, a phenomenal athlete," said one NFL scout. "The way he can chase the ball, I think if they run the defense to suit him a little bit more, I don't know how he doesn't get better. But he's got to for them to ascend." 
How close are Dolphins, Chiefs, Chargers to Colin's Super Bowl end zone?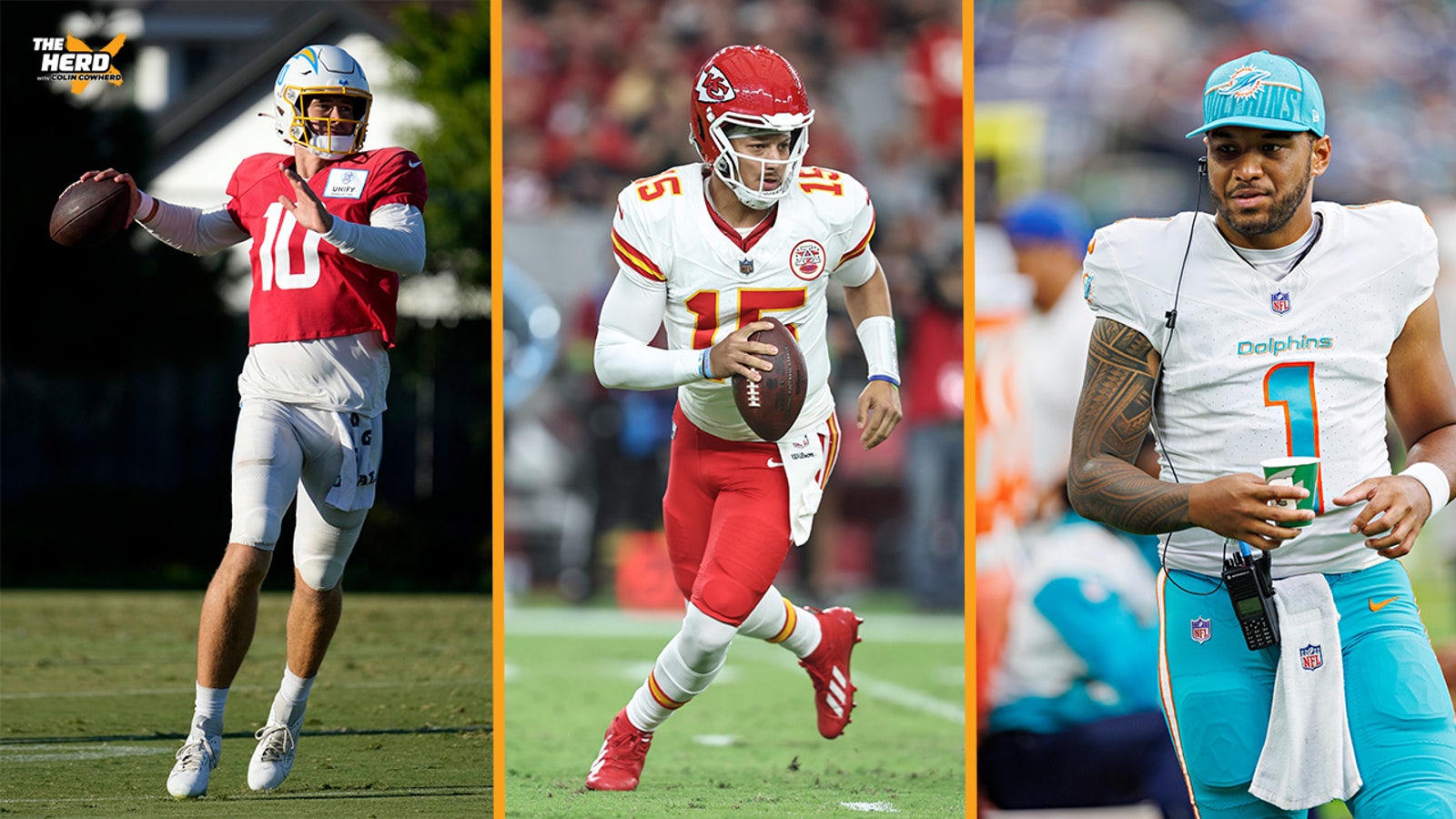 Key stats
Since the start of the 2020 season, Herbert's 13 game-winning drives rank tied for third in the NFL, while his 10 over the past two years are tied for second in the league.

Herbert is the first player in NFL history with 4,000-plus pass yards in each of his first three NFL seasons.

Austin Ekeler leads the NFL with 38 total touchdowns over the past two seasons, including a league-best 12 total touchdowns in the fourth quarter.

Since 2017, Keenan Allen leads the league in receptions on third down, totaling 168 catches for 2,236 yards and moving the chains on 137 of those catches.

Asante Samuel Jr.'s 22 passes defended over the last two seasons ranks 18th among all cornerbacks. He's also the first player to intercept three passes in the first half of a postseason game.

In 2021, Rashawn Slater recorded an overall offensive grade 83.6 — eighth-best among all offensive tackles.

The Chargers last won the AFC West division in 2009.
Inside info
On WR Quentin Johnston
"Their first-round pick was a no-brainer. He's got some work to do, but my prediction is he'll pass up Mike Williams sooner rather than later. Mike's still running about half the route tree. I see the same guy he was his rookie year. He hasn't improved; he hasn't got worse. He gets hurt every time he hits the ground. He makes plays that wow you, then he turns around and drops an easy ball. I think Quentin's got a huge upside. He's a great kid. He's got to finish some deep balls and learn how to do that, and I think he's got the tools to do it." —NFL Scout 
On CB Asante Samuel Jr.
"I don't think you can go wrong with a guy like that. He's going to play for a long time. He's probably the best player back there after Derwin James, although they are two different body types. He's a strength for them. It was a battle for our guys to get open against him. He made some plays." —NFL scout
On DL Tuli Tuipulotu
"He's a playmaker as far as his instincts, his physicality and versatility are concerned. He played all up and down the line, and linebacker, so I'm really intrigued by his versatility for the Chargers. I think they still need to have more nastiness on the defensive side of the ball. And it's not that Tuipulotu is in any way a dirty player, but he is physical and he is combative. So I think that helps." —NFL talent evaluator 
On LB Daiyan Henley 
"I just love his sideline-to-sideline speed and ball skills. I think he is perfectly suited for today's NFL and today's linebackers. He's more of a run-and-chase linebacker than that classic, run-stuffing, glass-eating middle linebacker. But I think that fits when you consider the quarterbacks and the offenses in the AFC West." —NFL talent evaluator 
Eric D. Williams has reported on the NFL for more than a decade, covering the Los Angeles Rams for Sports Illustrated, the Los Angeles Chargers for ESPN and the Seattle Seahawks for the Tacoma News Tribune. Follow him on Twitter at @eric_d_williams.
FOLLOW
Follow your favorites to personalize your FOX Sports experience
---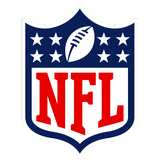 Get more from National Football League Follow your favorites to get information about games, news and more
---