Ralph Vacchiano
NFC East Reporter
Which NFL teams have the best young cores? FOX Sports took a deep look at every team's core of players drafted between 2019 and 2023 to ascertain which franchises have the most promising base of young talent. Our writers ranked all 32 individually, and the final result is an aggregate of all those lists. We'll count them down for you before the start of the 2023 NFL season, starting with the worst (No. 32) all the way up to No. 1.
Ron Rivera was hired, in part, to bring credibility to the Washington franchise in the midst of the scandalous Dan Snyder regime. The hope was that he would steady the ship and guide the team to better days while chaos unfolded around him.
On-field results have been mediocre. The Commanders have hovered just below .500 in his three seasons (22-27-1) and backed into their only playoff berth (when they won the NFC East with a 7-9 record in 2020).
But that doesn't tell the entire story of what Rivera and GM Martin Mayhew have been able to do. Because they did more than just help bring credibility and stability to the team. They've assembled an impressive base of young talent too. They put together the building blocks of a potential future contender.
It just might end up being a contender for somebody else.
"That's the shame of what Ron and Martin have done there," said an NFC general manager. "They've really brought in a lot of good, young players. We still don't know about the quarterback (second-year pro Sam Howell) but there really is good talent overall.
"But with a new owner, they've got to win now and the odds are pretty stacked against them. The truth is they may have built a strong foundation, but it's probably for somebody else's team."
That might be the sad truth of the Commanders, now that the $6.05 billion sale from Snyder to a group led by Josh Harris has been completed. Though Harris has said nothing about his future plans, new owners almost always want to bring in their own people to run their teams. And it will be hard to make a good argument to keep Rivera and Mayhew with their record if they don't make the playoffs this year.
There is a good argument on the roster, though. They have what might be the best defensive line in football anchoring a top-five defense, and a strong group of offensive skill players too. They've struggled to find the right quarterback for most of the last decade, but they have high hopes for last year's fifth-round pick, the 22-year-old Howell.
"They've really drafted well," said one NFC scout. "More good than great, but they've gotten enough players to build a real solid core. Quarterback issues have probably cost them 2-3 wins in each of the last three years and that's the difference between them and a playoff team. But you can't argue that the overall talent isn't there."
Whether that will be enough to convince Harris to keep Rivera and Mayhew around for another season or two remains to be seen. But at least there's enough in the foundation of the Washington Commanders for someone to finally start building on.
Young core
WR Terry McLaurin
Edge Montez Sweat
Edge Chase Young
WR Jahan Dotson
S Kam Curl
RB Brian Robinson
QB Sam Howell 
[Vacchiano: For Sam Howell and the Commanders, the future is now]
Standout: WR Terry McLaurin 
He was the 12th receiver taken in the 2019 NFL draft, which is absurd considering some of those taken before him (J.J. Arcega-Whiteside? Andy Isabella?). The fact that it took a strong Senior Bowl performance that year to even get him as high as the third round is even crazier, considering what he's done since. 
McLaurin has been about as productive a receiver as there's been in the NFL over the past four seasons. Over the last three, he's averaged 80 catches, 1,120 yards and five touchdowns. And he's done it, amazingly, while catching passes from 10 different starting quarterbacks, including the likes of Colt McCoy, Kyle Allen, Garrett Gilbert, Dwayne Haskins and a declining Carson Wentz.
"If they ever get a quarterback around him, the entire world will know their secret," said one NFC executive. "He is so quick, so sure-handed, so reliable. He's really being wasted playing where he is. 
The Commanders know how lucky they are. That's why they gave McLaurin a three-year, $68.2 million contract before his fourth NFL season. They believe the 6-foot, 210-pounder is one of the best receivers in the NFL — even though he rarely appears on anyone's Top 10 list. (He did place 11th in ours!) 
But that's OK. Because all McLaurin keeps doing is proving people wrong.
"Wow, that's one I messed up on," admitted FOX Sports Draft Analyst Rob Rang. "But give him credit, he's since proven a much more complete wideout than the big-play artist I saw at Ohio State. He has an 'easy' speed to him that is deceiving and he's put together at a rocked-up 210 pounds.
"Where he's really improved in the NFL, though, is becoming a much more nuanced route-runner and reliable pass-catcher. His steady production in the NFL — despite the revolving door at quarterback in Washington — is pretty damn impressive."
Commanders players 'concerned' with Eric Bieniemy's coaching style =
Potential breakout: WR Jahan Dotson 
It certainly didn't take him long to show why the Commanders drafted him 16th overall last season. He has tantalizing speed, better-than-expected hands and a knack for big plays. And he was relatively productive in his 12 games. Despite being the third receiver in a run-heavy offense with some terrible quarterback play, he caught 35 passes for 523 yards and seven touchdowns.
"He was really underused last season," said one NFC scout. "A lot of that is because they didn't have the quarterbacks to get the ball down the field to him. With Howell (at quarterback) and (new offensive coordinator Eric) Bieniemy that's probably going to change."
Howell does have a big arm and the Chiefs-style offense Bieniemy is bringing certainly figures to be pass-heavy. The routes he's had his receivers running in practice sure seem to be a lot more creative than what they ran in the Scott Turner era. He'll find ways to get Dotson open.
"And if he's open, he's gone," the scout said. "He's so explosive. He's not the most physical guy, but if they can create space for him he's going to be a nightmare for secondaries."
Contracts to consider: Edge rushers Montez Sweat, Chase Young
Two potentially big-time pass rushers, both in the final year of their contracts, both possibly staring at huge pay days after the season. That's what the Commanders set up when they picked up Sweat's fifth-year option for 2023 a year ago and then declined Young's fifth-year option for 2024 in May.
The Commanders probably can only pay one of them in the offseason. They're really hoping it will be a difficult choice.
"It's one of those things that we want to take care of our own," Commanders coach Ron Rivera said back in April. "We want them to play well. And if that's what happens, then we have a really good problem."
It would be a great problem considering their dual potential. Young, after all, was the NFL's Defensive Rookie of the Year in 2020 before tearing his ACL midway through the 2021 season. And Sweat, a first-round pick in 2019, has an impressive 29 sacks in his four NFL seasons.
"Sweat is pretty good, but if I were them I'd be rooting for Young to have a big bounce-back season," said an NFC general manager. "He's the real stud if he's anything close to what we all thought he was coming out in the draft. He was so explosive, so powerful, so athletic. He should be averaging 12-15 sacks per year by now."
"I don't want to suggest that Young's motivation is financial," Rang added, "but I'm sure he recognizes the opportunity this season. I'm far from the only one forecasting this, but I see Young among the early, easy favorites for Comeback Player of the Year, especially given the one-on-one matchups he'll likely see given all of the 'other' talent on the Commanders' defensive line." 
Key stats
Terry McLaurin is one of seven players in NFL history with at least 900 receiving yards and 50 receptions in each of his first four seasons (DK Metcalf, Michael Thomas, Mike Evans, AJ Green, Randy Moss, Joey Galloway).

In Chase Young's rookie season, he played and started in 15 games and recorded 7.5 sacks, earning an 87.1 overall defense grade — the seventh-best among all edge rushers in 2020 (per Pro Football Focus).

Last season, Kamren Curl ranked fifth in overall defensive grade (82.9) among all safeties, 13th in tackling grade (85.8) among all safeties, and 10th in coverage grade (80.8) among all safeties (per PFF).
Inside Info
DE Chase Young: "I'm no doctor, so I won't try to predict Young's recovery — but from a scouting perspective, it is difficult to imagine a scenario where he doesn't bounce back in a big way. I mean, he's just too gifted. The size, speed, power are all exactly as you'd draw it up if you could build a prototypical defensive end. I attended the 2019 Rose Bowl game between Ohio State and Washington and couldn't believe the pop and quickness of his hands. He looked like Ali punching the bag! And, remember, he was just 20!"—NFL scouting source
QB Sam Howell: "Honestly, he was probably drafted too low. That happens with quarterbacks because if you don't need one early, you wait and try to steal one late. In a different year, he could've gone in the second round. He's probably a third-round talent. We loved his arm and his ability to run. We weren't crazy about his timing and he held the ball way too long. But if you didn't need a starter right away, you could work that out. Washington obviously thinks he's worked that stuff out. We'll see."—NFC general manager
RB Brian Robinson: "This guy is a truck. He runs so hard and you just don't want to get in front of him when he's going downhill. He was perfect for the kind of offense they ran (last year). Very old-school. And at first glance, you wouldn't think he'd be a good fit for Bieniemy's offense. They don't have a history of using running backs like that with the Chiefs. But I think you'll be surprised. Some of that was because with Patrick Mahomes and Travis Kelce he didn't need a guy like that in the backfield. But I bet he finds a way to use him. He won't need 1,000 yards from him, but I'll bet he's a big part of that scheme." —AFC scout.
Ralph Vacchiano is the NFC East reporter for FOX Sports, covering the Washington Commanders, Philadelphia Eagles and New York Giants. He spent the previous six years covering the Giants and Jets for SNY TV in New York, and before that, 16 years covering the Giants and the NFL for the New York Daily News. Follow him Twitter at @RalphVacchiano.
---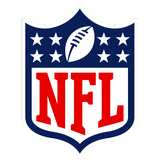 Get more from National Football League Follow your favorites to get information about games, news and more
---