No. 1 and defending champion LSU women's basketball lost its season opener, falling to No. 20 Colorado 92-78 on Monday night in the Hall of Fame Series.
It's the first time that the No. 1 team and defending champions lost their opener since the 1995-96 season when UConn fell to Louisiana Tech according to ESPN. Kim Mulkey, then an assistant coach on that Louisiana Tech team, now coaches LSU.
Frida Formann scored 27 points and Aaronette Vonleh added 24 to lead Colorado. Jaylyn Sherrod had 19 points, eight rebounds and six assists for the Buffaloes. Mikaylah Williams led LSU with 17 points, star of last season's title run Angel Reese had 15 points and 12 rebounds, Sa'Myah Smith scored 16 points and noted Louisville transfer Hailey Van Lith and had 14 points.
Colorado, which made the Sweet 16 last season for the first time since 2003, led most of the way in the convincing, statement-making victory. The Buffaloes, who shot 53%, led by as many as 22 points.
Former LSU star and Hall-of-Famer Shaquille O'Neal could only watch from his courtside seat. Also in attendance were Hall-of-Famer Grant Hill, Las Vegas Raiders wide receiver Davante Adams, former major-league veteran Dexter Fowler and members of the two-time WNBA champion Las Vegas Aces.
Tigers coach Kim Mulkey, known for her extravagant outfits, wore a Las Vegas-themed sequined pantsuit with playing cards, hearts and horseshoes.
LSU came out slow, missing four of its first five shots and committing three turnovers. But the Tigers appeared to finally find their game early in the second quarter in taking a 24-18 lead only to have Colorado going on a 14-1 run to go up seven points. The Buffalos led 38-32 at halftime.
Reporting by The Associated Press.
---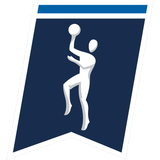 Get more from Women's College Basketball Follow your favorites to get information about games, news and more
---