Every year for nearly two decades, FOX Sports and The Athletic's Bruce Feldman puts together an extensive list of the freakiest athletes in college football ahead of each new season. 
The 2023 edition of the Freaks List was unveiled on Tuesday, with 101 players making the cut. Serving his original mission — to find "the players whose athleticism blew the minds of folks inside their own college football programs" — Feldman included guys from powerhouses to FCS schools.
Let's take a look at the top three on the Freaks List, along with some other notable inclusions. 
1. South Carolina WR Nyckoles Harbor
Harbor has yet to take a collegiate snap, but his athleticism in sports outside of football has already caught the eyes of many. 
The 6-foot-5, 243-pound receiver actually has Olympic ambitions in track. Doubling as a sprinter in high school, Harbor posted a personal-best 10.22 in the 100-meter dash at the AAU Junior Olympics in 2022, which was the 212th-fastest time in the event in the world at the time. Harbor also has a personal-best 20.63 in the 200-meter dash, giving him times that made him among the 12 fastest high schoolers in both dashes. 
Prior to committing to South Carolina in February, Harbor was a widely sought-after recruit and was viewed by most recruiting services as a top 30 prospect in the 2023 class. With his size, Michigan originally recruited him to play defensive end, sources told FOX Sports' Michael Cohen. 
Even though he recorded 17 sacks as a junior in high school, Harbor wanted to play wide receiver instead. He recorded 15 receptions for 439 yards as a senior, posting a whopping 29.3 yards per catch. He added five touchdowns. 
Harbor's mix of size and speed earned him a comparison to two NFL stars from one of his coaches at South Carolina. 
"I would say a taller Julio [Jones] with a Derrick Henry-type build is a great comparison," South Carolina tight ends coach Jody Wright told Feldman. "He has the potential to develop into a mismatch nightmare with his size and speed."
2. Ohio State WR Marvin Harrison Jr.
The son of Pro Football Hall of Famer Marvin Harrison proved to arguably be the best receiver in college football last season. He's apparently one of the game's best athletes, too. 
Harrison has posted a max bench press of 380 pounds and squats up to 500 pounds, while also recording a 10-foot-8 broad jump. Listed at 6-foot-4 and 205 pounds, Harrison is hoping to run a 40-yard dash in the high 4.3 range by the time he's preparing for the NFL Draft next spring, he told Feldman. 
RJ Young's Top 10 2024 NFL Draft prospects ft. Marvin Harrison Jr. & Drake Maye
Check out RJ Young's top 10 NFL Draft prospects in the 2024 class featuring Marvin Harrison Jr.
That strength and speed led to major production for Harrison last season. He recorded 77 receptions for 1,263 yards and 14 touchdowns, leading many to already pin him as the top prospect in the 2024 NFL Draft.
3. BYU OL Kingsley Suamataia
The 6-foot-6, 325-pound lineman was praised by multiple members of the Cougars' program in Feldman's piece. 
Offensive coordinator Aaron Roderick told Feldman that Suamataia is "the most athletic and violent OL I've ever coached," which includes 2017 first-round pick Garett Bolles and 2022 third-team All-American Blake Freeland. BYU's sports scientist Skyler Mayne told Feldman that Suamataia is "faster than our linebackers" and "he's just a freak in the weight room."
Suamataia has already recorded a 4.98 in the 40-yard dash and Mayne thinks he "could run in the 4.8s," which would be one of the fastest 40-yard dash times ever recorded at the NFL Scouting Combine for a lineman. 
The cousin of Detroit Lions star tackle Penei Sewell, Suamataia is viewed as one of the top tackle prospects after he didn't give up a sack in 361 pass-blocking snaps last season, per Pro Football Focus. 
Other notable inclusions:
6. Michigan DT Kris Jenkins
The top highlight to come out of Feldman's Freaks List for the 2023 season was made by Jenkins.
In a video shared with Feldman, Jenkins did a Turkish Get Up with a 170-pound dumbbell, which Michigan strength coach Ben Herbert said was the heaviest he's ever seen. In addition, the 307-pound defensive tackle did 760 pounds on the combo twist while recording shuttle and 3-cone times recently that were quicker than what any interior defensive line put up at the combine in March. 
Michigan coach Jim Harbaugh told Feldman that Jenkins is the "mutant of all mutants" and to keep an eye out on him becoming a top-10 pick in the draft.
9. Penn State DE Chop Robinson
The Nittany Lion stud recorded a 4.47 40 and bench-pressed 400 pounds this offseason, leading Feldman to view him in a similar light to another Penn State defensive great, Micah Parsons. The 6-foot-3, 254-pound Robinson had 10 tackles for loss and 5.5 sacks last season. 
12. Michigan CB Amorion Walker
Entering his sophomore season, Walker wowed Michigan's staff when he ran the 3-cone drill in 6.10 seconds. Not only would that have been the fastest time by a half-second at the combine this spring, it would've been the quickest anyone has ever completed the drill at the event. 
Walker began his time at Michigan as a wide receiver before moving to the secondary last season. 
14. Iowa DB Cooper DeJean
Prior to suiting up for the Hawkeyes, DeJean was a multi-sport star in high school, as he won Iowa state titles in the long jump and 100-meter dash. NFL combine trainer Jordan Luallen told Feldman that DeJean has the ability to run the 40-yard dash in the 4.3 range, which would be impressive considering he's 210 pounds. 
DeJean dominated on the field, too. The versatile defensive back recorded five interceptions last season, returning three of them for touchdowns. He also had 75 tackles. 
Maryland Head Coach Mike Locksley & Iowa DB Cooper DeJean
FOX Sports' RJ Young interviews Maryland Terrapins Head Coach Mike Locksley and Iowa Hawkeyes DB Cooper DeJean at Big Ten Media Days.
18. Texas DT Byron Murphy II
The rising junior had a team-best 455-pound front squat during offseason workouts, to go along with being clocked at running 18 MPH on a GPS. 
Murphy had 24 total tackles and a sack last season, and was the only Longhorns player to make Feldman's list this year. 
20. Ohio State S Sonny Styles
Standing at 6-foot-5 and weighing 228 pounds, Styles is astonishingly big for a safety. The rising sophomore has the speed (high 4.4 40-yard dash) and strength (600-pound squat) to keep up though, according to data given to Feldman. 
"Sonny is the next one," Harrison Jr. said of Styles. "For one, he's 18. Very young, but he's really, really fast and probably just as strong as anyone in that weight room."
23. Penn State OT Olumuyiwa Fashanu
Tabbed by many draft experts as the best offensive lineman prospect in the 2024 NFL Draft, Fashanu already has the measurables and traits of an NFL offensive tackle. 
The 6-foot-6, 320-pound Fashanu actually held off potentially being a top pick in the 2023 draft to return to Penn State, where he ran a 4.97 40-yard dash this offseason to go along with his 405-pound bench press and 605-pound squat. 
34. Wisconsin RB Braelon Allen
The 19-year-old has already produced through his first two seasons at Wisconsin, recording 1,200-plus rushing yard seasons in each year he's been in Madison. 
Allen bulked up this offseason, according to Feldman. He added 10 pounds and now weighs 245 pounds, and he benched 365 pounds while recording a 1.49 10-yard split. 
Wisconsin Head Coach Luke Fickell, RB Braelon Allen and QB Tanner Mordecai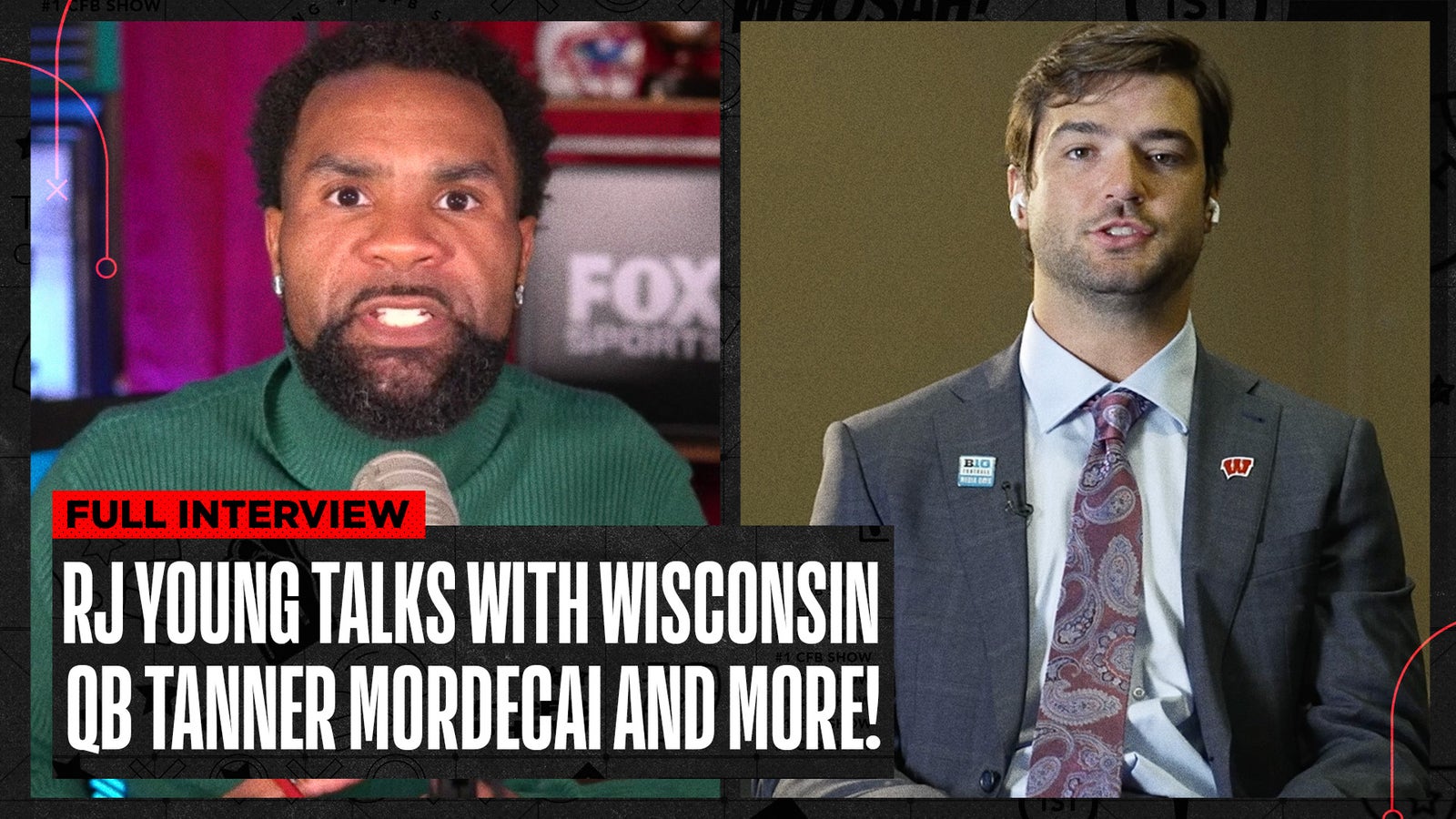 FOX Sports' RJ Young interviews Wisconsin Badgers Head Coach Luke Fickell, RB Braelon Allen, and QB Tanner Mordecai at Big Ten Media Days.
43. Penn State LB Abdul Carter
After recording 10.5 tackles for loss and 6.5 sacks in a standout freshman season, Carter showed off his speed and strength this offseason. He recorded a 4.48 in the 40-yard dash and power-cleaned 350 pounds, according to Feldman. 
50. Michigan QB Alex Orji
One of the Wolverines' backup quarterbacks, Orji has starting-caliber athleticism. The sophomore has the best cumulative KPI score on the roster, as many of his teammates told Feldman he was Michigan's top "Freak" on a team that had four list. 
FOLLOW
Follow your favorites to personalize your FOX Sports experience
---
COLLEGE FOOTBALL trending
---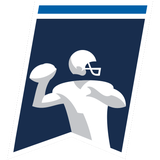 Get more from College Football Follow your favorites to get information about games, news and more
---