Michael Cohen
College Football and College Basketball Writer
The penultimate phase of roster building ahead of the 2023 college football season came and went with coaches across the country crossing their fingers for a final dash of magic on National Signing Day. And while there is always a prospect or two whose recruitments extend into the weeks and months to come, the vast majority of high schoolers have finalized their decisions as the sport begins to shift toward spring practice.
As of Wednesday evening, the '23 recruiting cycle was something of a mixed bag for the Big Ten. Ohio State extended its run as the league's torchbearer by compiling a class ranked fifth nationally behind Alabama, Georgia, Texas and Oklahoma in the 247Sports Composite. But the Buckeyes are the only Big Ten program to secure a group that ranks among the top 12, with Penn State and Michigan checking in 13th and 18th, respectively, despite very successful seasons in 2022. Eventual newcomer USC, whose class ranks 12th, would have had the league's second-best haul after head coach Lincoln Riley secured more five-star prospects (two) than the rest of the Big Ten combined (one).
If the top of the conference was underwhelming, the rest of the league performed quite well. There were pleasant surprises from Michigan State (23rd) and Nebraska (24th) after both schools endured disastrous 2022 campaigns. Maryland, which signed the No. 36 class in the country, continued its steady progress under head coach Mike Locksley, while Iowa, which brought in the 38th-best class, finished right where the Hawkeyes always have for most of the Kirk Ferentz era. Illinois (42), Minnesota (33) and Northwestern (45) gave the league 10 of the nation's top 50 classes. Rutgers (57), Wisconsin (58), Purdue (65) and Indiana (67) weren't far behind.
The numbers will change in May and June as another wave of players enters the transfer portal following the conclusion of spring football. But until then — at which point the final versions of rosters take shape — here are the Big Ten's recruiting tiers:
Tier 1
Ohio State: Another year, another high-level class for head coach Ryan Day. His collection of 20 high school recruits includes one five-star prospect, 18 four-star prospects and one three-star prospect for an average score of 93.62 — more than two full points better than anyone else in the Big Ten. 
Newly minted offensive coordinator Brian Hartline continued his incredible run of wide receivers by securing three of the nation's best 60 players at that position: Brandon Inniss (No. 35), Noah Rogers (No. 53) and Carnell Tate (No. 59). Elite cornerbacks Jermaine Mathews (No. 51) and Calvin Simpson-Hunt (No. 62) will inject more talent into a secondary that got exposed by Michigan and Georgia in consecutive losses last season. The lone quarterback in the group is four-star prospect Lincoln Kienholz (No. 15 at his position), whom the Buckeyes flipped from Washington. Day also dipped into the transfer portal more heavily than he has in past years by adding five new players. The headliner is former Ole Miss cornerback Davison Igbinosun, who earned Freshman All-American honors from College Football News last season.
The future at Ohio State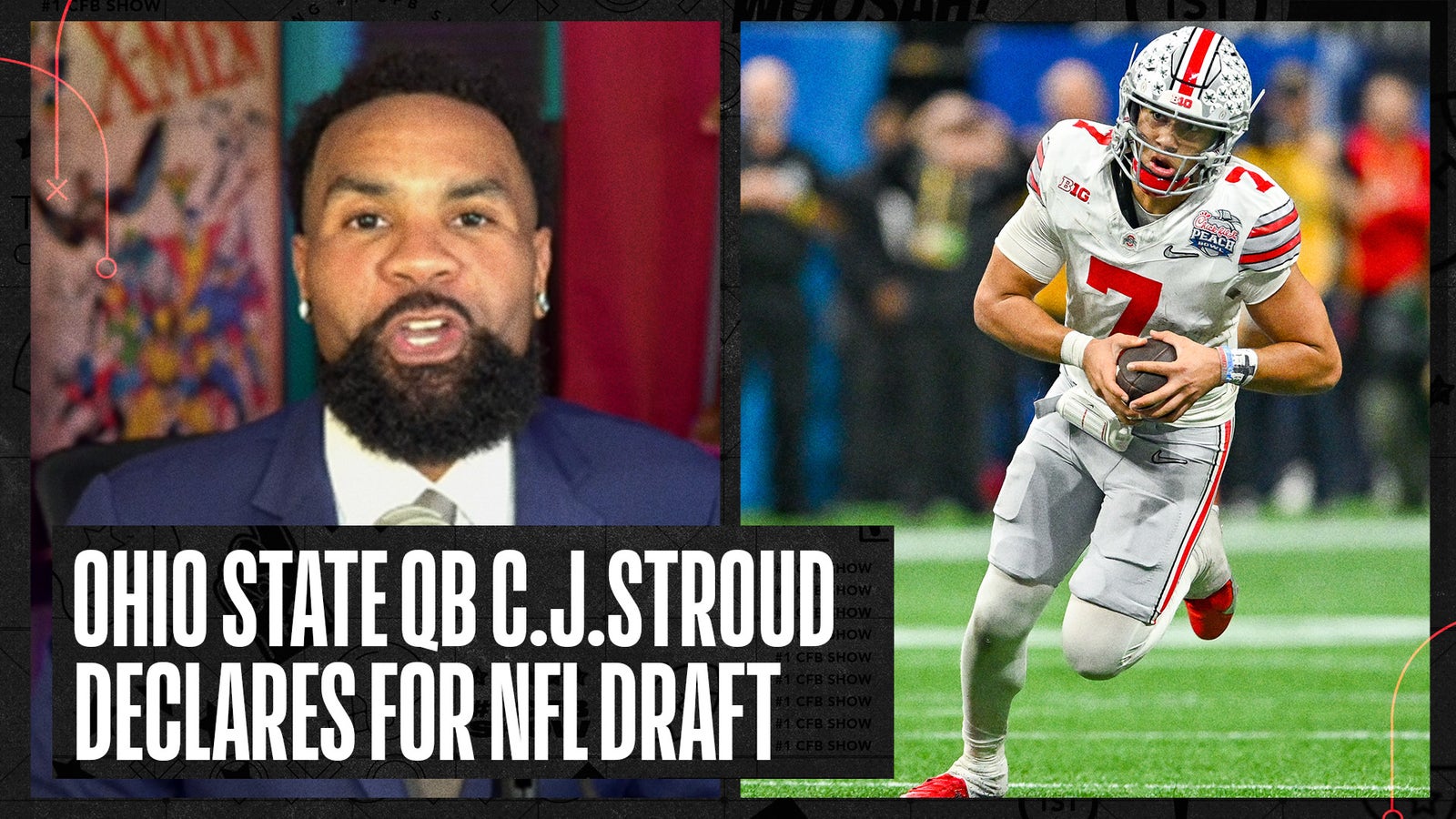 RJ Young shares his thoughts on Brian Hartline's promotion to Ohio State's offensive coordinator and the challenges that may come with a new starting QB.
Tier 2
Penn State: Head coach James Franklin capped another solid recruiting class by securing four-star offensive tackle Chimdy Onoh (No. 257 overall, No. 20 OT) on National Signing Day. Onoh, who chose the Nittany Lions over Michigan State, adds to an impressive group of offensive linemen that already included in-state tackle J'ven Williams (No. 40 overall, No. 6 OT) and interior linemen Alex Birchmeier (No. 52 overall, No. 2 IOL) and Anthony Donkoh (No. 412, No. 29 IOL). Penn State also doubled up on a pair of excellent tight ends in former Michigan commit Andrew Rappleyea (No. 126 overall, No. 6 TE) and Joey Schlaffer (No. 306 overall, No. 17 TE). Franklin supplemented his 18 four-star prospects and five three-star prospects with a quartet of players from the transfer portal. Cornerback Storm Duck, formerly of North Carolina, and wide receiver Malik McClain, formerly of Florida State, are the best of the bunch. 
Michigan: In some respects, the perception of Michigan's recruiting class hinged on the decision of five-star athlete Nyckoles Harbor, a player the Wolverines chased for months. If head coach Jim Harbaugh and primary recruiter Ron Bellamy succeeded in bringing Harbor to Michigan, where he would have competed in both football and track, then fans would be more likely to forgive an underwhelming start to the cycle. But if they failed, questions about why Harbaugh is unable to land high-level prospects despite a remarkable run of on-field success would grow louder. When Harbor announced his commitment to South Carolina on Wednesday, the Wolverines were left with an underwhelming class that ranked 18th overall. The group, which includes 10 four-star recruits and 14 three-star recruits, lacks a player in the top 100 prospects and has just four in the top 200. A handful of high-ranking transfers should quell some of the concerns.
Tier 3
Michigan State: Head coach Mel Tucker brought in a small, yet talented, group of high schoolers that finished with an average prospect score (89.69) that is slightly higher than what Michigan managed (88.97) despite ranking five spots below his in-state rival overall — a byproduct of signing just 16 players. The two best players from Tucker's class are both defensive linemen in four-star pass rusher Bai Jobe (No. 54 overall, No. 9 edge rusher), who moved to the United States from Senegal when he was in eighth grade, and Andrew Depaepe (No. 137 overall, No. 15 DL), whose hometown of Bettendorf, Iowa, is only an hour from the Iowa campus. Michigan State fleshed out its class with a dozen players from the transfer portal, six of which came from Power 5 conferences. Former Texas A&M defensive lineman Tunmise Adeleye was the No. 27 player in the 247Sports Transfer Portal Rankings after joining the Aggies as a top-50 recruit out of high school.  
Nebraska: First-year head coach Matt Rhule should be quite pleased with the class he and his staff put together after taking over the program in late November. The Cornhuskers signed a whopping 28 high school prospects to go along with 11 more players from the transfer portal as a complete roster overhaul kicks into high gear. The traditional recruiting class includes four four-star prospects and 24 three-star prospects; the transfers consist entirely of players from Power 5 conferences, including three each from Georgia and Florida. Rhule's most important recruiting victory was securing four-star wideout Malachi Coleman, the No. 66 overall prospect and the No. 11 receiver, from the shadow of Memorial Stadium at Lincoln East High School. Coleman decommitted from Nebraska after the coaching change but reaffirmed his commitment after spending time with Rhule.
Tier 4
Maryland: Like Michigan, the Terrapins were among the finalists in the Harbor sweepstakes and hoped the allure of playing closer to home — Harbor is from Washington, D.C. — would be enough to seal the deal. Even without Harbor, whose other finalists included Oregon and Miami, the class compiled by Locksley is relatively solid: four four-star prospects, 21 three-star prospects and four of the top 140 players in the transfer portal. The addition of four-star linebacker Michael Harris (No. 330 overall, No. 28 LB) on National Signing Day gave the Terrapins a boost as he became the second-best player in the class behind athlete Rico Walker (No. 230 overall, No. 10 ATH).
Iowa: Ferentz's class would have looked significantly better had the Hawkeyes held on to five-star offensive tackle Kadyn Proctor, a former Iowa commit who eventually flipped to Alabama. Without him, Iowa's only signee among the top-300 prospects is linebacker Ben Kueter (No. 291 overall, No. 25 LB) from Iowa City. One incoming freshman to watch is athlete Alex Mota, a hybrid running back/wide receiver who excels on the track. The two biggest additions came via the transfer portal when former Michigan quarterback Cade McNamara and former Michigan tight end Erick All both committed to the Hawkeyes.
Illinois: Ever since arriving on Dec. 19, 2020, head coach Bret Bielema has emphasized the importance of in-state recruiting. Nine of the 23 players he signed in the '23 recruiting cycle came from Illinois, with four-star wideout Malik Elzy (No. 224 overall, No. 33 WR) and four-star athlete Kaden Feagin (No. 376 overall, No. 19 ATH) leading the way. The class is heavy on defense with five defensive linemen, one linebacker and five defensive backs. Bielema's most noteworthy addition from the transfer portal was former Ole Miss quarterback Luke Altmyer, the No. 21 player at his position in the class of 2021.
Minnesota: A sixth consecutive top-50 class for head coach P.J. Fleck, but the Gophers might have expected better coming off back-to-back nine-win seasons. This year's group includes two four-star prospects, 19 three-star prospects and a handful of transfers headlined by ex-Charlotte wide receiver Elijah Spencer, the No. 104 player in the portal. Fleck secured seven of the best 11 players from Minnesota but missed on the state's best prospect: four-star pass rusher Jaxon Howard (No. 130 overall, No. 19 edge rusher), who chose LSU over Miami, Michigan and the Gophers. The top prospect in Fleck's class is four-star tailback Darius Taylor (No. 347 overall, No. 23 RB) from Walled Lake, Michigan, roughly 40 minutes outside Ann Arbor.
Northwestern: All things considered, the Wildcats could have done a lot worse than the No. 45 overall recruiting class following a dreadful one-win season in 2022. Head coach Pat Fitzgerald signed one four-star prospect and 18 three-star prospects to finish in the top 50 for the fourth consecutive year. The class is led by four-star linebacker Nigel Glover (No. 332 overall, No. 30 LB) and three interior linemen ranked among the top 60 at their position. Fitzgerald's lone transfer portal acquisition is former Arizona State and Vanderbilt, wide receiver Cam Johnson, the No. 43 wideout in the 2018 recruiting cycle.
Wisconsin: The Badgers find themselves in a similar spot to Michigan State: a small group of incoming freshmen with an average score far better than the overall class rank. Wisconsin's average prospect score of 87.32 is good enough for fifth in the Big Ten behind Ohio State, Penn State, Michigan and Michigan State. First-year head coach Luke Fickell snagged a trio of four-star recruits led by athlete Braedyn Moore (No. 318 overall, No. 13 ATH) and interior lineman James Durand (No. 350 overall, No. 20 IOL). A late commitment from three-star nose tackle Jamel Howard on national signing day was more impressive than it seemed considering his other suitors were LSU, Miami, Michigan and Illinois — all of which he visited in the last six weeks. Fickell also added 13 players through the transfer portal, four of which were his former players at Cincinnati.
Can Luke Fickell lead Wisconsin to the CFP?
Bruce Feldman joins Joel Klatt to take a deeper look at what Luke Fickell will bring as the new head coach for the Wisconsin Badgers.
Tier 5
Purdue: First-year head coach Ryan Walters signed 16 high school prospects, and all of them were three-star recruits. The former Illinois defensive coordinator loaded up on his side of the ball with four defensive linemen, one linebacker and four defensive backs. Just one of the five in-state signees ranked among the top 10 players in Indiana: three-star edge rusher Will Heldt (No. 712 overall, No. 67 edge rusher). The big transfer portal acquisition was former Texas signal caller Hudson Card, the No. 2 dual-threat quarterback and No. 59 overall prospect in the class of 2020.
Rutgers: A class consisting entirely of three-star prospects — 19 of them, to be exact — drew more than half of its signees from the Northeast. None of the incoming freshmen rank among the top 500 prospects nationally, and only seven of them are in the top 1,000 overall. There are five more players from the transfer portal, though only three are from Power 5 schools.
Indiana: A year ago, the Hoosiers brought in the No. 25 recruiting class in the country, headlined by a quartet of four-star prospects. This year, Indiana sunk to 67th and lacks a single four-star recruit. Head coach Tom Allen became a big-time shopper in the transfer portal with 15 signings thus far. The one to watch is ex-Tennessee quarterback Tayven Jackson, a top-200 prospect in 2022 and the No. 13 quarterback in the country.
Michael Cohen covers college football and basketball for FOX Sports with an emphasis on the Big Ten. Follow him on Twitter @Michael_Cohen13.
More on College Football:
Top stories from FOX Sports:
---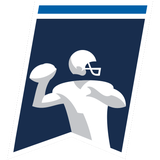 Get more from College Football Follow your favorites to get information about games, news and more
---
---