Bryan Fischer
College Football Writer
Note: Bryan Fischer is sharing takeaways on the action throughout the Pac-12 Tournament. 
Game 4: No. 6 Arizona State 77, No. 3 USC 72
LAS VEGAS – Getting into the NCAA Tournament is a simple enough process when the calendar flips over to March: you either play yourself into contention or play yourself out of it.
In the case of an Arizona State squad that finds itself squarely in the middle of the bubble — and likely on the wrong side of the line at the moment — there was a little too much of the latter going on.
Bobby Hurley's team had alternated between being hot and cold all season and not doing much to impress the selection committee ever since adding a marquee win over Arizona on a buzzer-beater two weeks ago. The Sun Devils couldn't complete a much-needed comeback against USC to close out the regular season and then struggled to put away a lackluster Oregon State squad in their Pac-12 Tournament opener. 
But when you really want something on the court and the conditions are just right, sometimes you can start to turn a few heads and maybe start to add to the résumé in a meaningful way.
Such was the case on Thursday night in the final Pac-12 Tournament quarterfinal from T-Mobile Arena, as ASU hustled after every loose ball, found a groove from behind the arc and used some stellar defense to power its way to an impressive win over a banged-up Trojans side that couldn't seem to buy a basket for long stretches. 
"Guys really stepped up in a big game," Hurley said. "Our defense was what it's been most of the year. We relied on that. We got a big lead and I told the guys at halftime that they're too good of a team not to make a surge at us — which they did, and we had another response."
Veteran guard Desmond Cambridge Jr. was at the heart of it all, scoring a game-high 27 points and chipping in with seven rebounds for good measure after a bad outing in the close loss at USC just five days ago. He also had six of the team's season-high 14 made 3-pointers, while younger brother Devan Cambridge was one of two others who hit double-digits on the scoreboard.
"Confidence," Desmond said of the reason behind his big night. "I kept second-guessing a lot of my shots and a lot of my decisions before. When your teammates are believing in you like that, sometimes that's all you need."
Just as eye-opening was the Sun Devils' defense, which limited USC to 42% from the field, and a significant edge in bench production which helped stretch the lead to 17 at one point in the second half.
The Trojans had a handful of runs in which they threatened to get back into the game, but never could do much outside of Boogie Ellis working hard for his 15 points before fouling out. Forward Drew Peterson, who has been dealing with a back issue, mustered just nine points while most of the replacements for injured big man Vincent Iwuchukwu proved ineffective at either end of the court.  
Turnovers ended up plaguing Andy Enfield's squad, too, and committing five of them while ASU went on an 11-1 run just before halftime really made it too much of an uphill climb in the second half. Missing five free throws in the final few minutes of a close game didn't help either.
The silver lining for the Trojans is that they still remain a good bet to make the NCAA Tournament for a third straight year, but the one-and-done effort in Vegas might end up causing the program to be slightly disappointed by their double-digit seed and eventual location in the bracket come Selection Sunday.
Arizona State isn't in quite the same situation when it comes to the big dance just yet, but the Sun Devils certainly helped their cause with the convincing performance from just off the Vegas Strip. They can do even more to that effect on Friday night, as rival Arizona awaits as the No. 2 seed in the semifinals — a team no doubt excited to face their in-state rivals for no other reason than to extract a measure of small revenge for a recent last-second loss in Tucson.
The Wildcats had better be careful what they wish for, though, not just because starting guard Kerr Kriisa has a banged–up shoulder, but rather based on what we saw out of ASU, which showed a renewed intensity with the prospect of March Madness hanging within reach.
"It's what you live for," added Hurley. "To be in the semifinals of a tournament like this with the teams that are still left, we feel blessed and just can't wait for the opportunity."
Game 3: Arizona 95, Stanford 84
LAS VEGAS — If you polled Pac-12 coaches prior to the conference tournament about who could be a dangerous lower seed to face, more than one probably would have responded with No. 10 Stanford.
Jerod Haase's crew dealt with a number of injuries during an up-and-down season but proved it shouldn't be overlooked despite a 14-18 record. The Cardinal showed just how dangerous it was with a five-game winning streak during league play in late January and rolled into the quarterfinals at T-Mobile Arena having triumphed in three of its last four. 
Second-seeded Arizona understood all this more than anybody, having lost in Palo Alto during the teams' only regular-season meeting a few weeks ago, a shocking upset that ended a run of games in which Tommy Lloyd's side looked like one of the best teams in the country. For a good long stretch, the Cardinal looked ready to do something similar on Thursday night, leading with 15 minutes to go and seeming to be on fire from downtown.  
But the Wildcats are no strangers to flipping that elusive switch and finding an extra gear to run away from teams, and they pulled the stunt one again to win 95-84 and delight the throngs of supporters who turned Sin City into McKale North for most of the evening.
"Gritty win by our guys," said Lloyd, who became the first coach to win 50 games through his first two seasons. "It's not often in a conference tournament that your first game is a team you didn't beat. We knew it was going to be a challenge."
Big man Oumar Ballo played a — well — big role throughout, and could be quite the difference-maker come NCAA Tournament time if he as he did in the low post on Thursday, scoring 24 points (just shy of his career-high) in only 24 minutes. No defenders could stop him, whether they were fronting the Gonzaga transfer or getting help in a double-team, as UA had a 32-point advantage in the paint. 
The outing from Ballo allowed teammates to ease into the action and heat up down the stretch. First-Team All-Pac-12 forward Azuolas Tubelis ended up with 20 points and eight rebounds as he helped carry a backcourt that saw feisty guard Kerr Kriisa in and out of the lineup while dealing with an injury.
Kriisa, who finished the night 0-of-3 from the field and managed just four assists, left for the locker room with several minutes left in the first half. He wound up emerging with athletic tape on his shoulder to start out of the halftime break, but spent a few stretches on the bench and seemed uninterested in taking shots while out on the floor. He even shot a left-handed free throw after air balling the first on the bad right shoulder. 
"Talking to our trainer, he'll be better tomorrow than he was today," Lloyd added. "Who knows, maybe he was being a little dramatic, just wanted to prove he could make left-handed free throws. That was a little crazy, but he's that kind of kid."
Of course, when the rest of the team is shooting 64% and getting to the line 18 times, it's not like the guard's effort was really needed in the end. Contributors like Cedric Henderson Jr. added 23 while Courtney Ramey chipped in with another 15 points to help, ahem, shoulder the load.
Stanford's 3-point shooting kept things tight right up until the final few minutes and made things much closer than Lloyd would have liked, though. The Cardinal knocked down 14 from behind the arc and shot 82% from the line as four starters wound up in double figures, led by Spencer Jones' 22.
Turnovers proved to be the Cardinal's Achilles' heel, however. After coughing the ball up just four times in an opening-round win over Utah, Stanford had 17 against the Wildcats and never could seem to get over the hump late in the second half.
Arizona now moves on to the semifinals Friday night, where it will face NCAA Tournament hopeful and rival Arizona State, which had a lengthy buzzer-beater in Tucson to pull the upset a few weeks ago.
Game 2: Oregon 75, Washington State 70
The life of a team living on the NCAA Tournament bubble can be a tough one. Every shot is gut-wrenching, every possession seemingly do-or-die. 
That's the place Oregon finds itself at the Pac-12 Tournament this week at T-Mobile Arena, likely needing to win all three games in three days in order to make it into the Big Dance after an up-and-down, injury-filled campaign that has been among the more trying of head coach Dana Altman's time in Eugene. 
The Ducks managed to take the first step in their journey with a 73-70 win over fifth-seeded Washington State on Thursday afternoon.
"I put on the board before the game that it was going to be a 40-minute fight," Altman remarked. "No lead is ever safe with them, and they've proven that throughout the year."
Big man N'Faly Dante looked unstoppable for stretches early on, using his length to pour in 16 points, grab 11 rebounds and throw in a pair of key blocks before limping off with a lower leg injury in the final 30 seconds. His play was a big reason why Oregon had an eventual 42-18 advantage in the paint against the smaller Cougars lineup. Guards Jermaine Couisnard and Keeshawn Barthelemy combined to form a good inside-outside tandem and added 17 points apiece.
Yet the inability to really put their foot on the gas and salt the game away never happened, instead turning what was trending toward a runaway into a nail-biter. The Cougars, who trailed by 19 at one point, used a 10-0 spurt in the final three minutes before halftime to get back into game, and then re-took the lead with nine minutes to go.
"I made a mistake on that 10-0 run, I should have taken a timeout," Altman said. "That really changed the momentum of the game."
Junior TJ Bamba led the charge for WSU with 19 points, including a trio of key 3-pointers for a group that eventually caught fire from behind the arc and ended up knocking down 11. Three other starters ended up in double-figures, including forward Mouhamed Gueye, who totaled 14 points despite dealing with some foul trouble. The Cougars helped their own cause with some impressive defense down the stretch after Oregon's initial onslaught in the first half.
In the end, Washington State couldn't buy a basket in the final three minutes and committed a turnover with under 20 seconds left as the team's seven-game winning streak come to an end. Kyle Smith's squad entered the week as a bit of a darkhorse to win the conference tourney, but instead will have to wait out Selection Sunday to see if they can make it into the NIT at 17-16 overall on the season.
Meanwhile, things don't get any easier from here for Oregon.
After surviving against the Cougars, top-seeded UCLA now awaits in an eagerly anticipated semifinal Friday night. The Bruins swept the season series against the Ducks but looked out of sorts without Pac-12 Defensive Player of the Year Jaylen Clark in a tough opening win against Colorado. 
Depending on the status of Dante, Altman's side is not without some injury woes of their own to worry about, throwing in yet another curveball for a team living on the edge this week.
"I think he's OK," Altman said of Dante, noting the trainers were working on him after the game. "He's a big part of the team." 
Big man, big part and big concern as the pressure intensifies for an Oregon side trying to become consistent enough to make a run in March.
Game 1: UCLA 80, Colorado 69
When junior guard Jaylen Clark went down with a lower leg injury last week, the rest of UCLA's roster barely seemed to skip a beat as the team proceeded to blowout Arizona on a memorable Senior Day at Pauley Pavilion.
It was an impressive adjustment on the fly against a major conference rival, but also one that significantly overshadowed just how big a blow losing the Pac-12 Defensive Player of the Year would be for a team fully capable of cutting down the nets in Houston next month.
In Thursday's Pac-12 Tournament opener for the Bruins, the loss of Clark was painfully evident to everybody from an extremely animated Mick Cronin on the sidelines to the powder blue-clad fans in the upper reaches of T-Mobile Arena. UCLA wound up advancing over pesky No. 9 seed Colorado in the quarterfinal, 80-69, but the performance from the opening tip through the final minute was enough to raise concern for the No. 2 team in the country. 
"Tad (Boyle's) teams always play like that, it's always a war," said Cronin, referencing Colorado's head coach. "At tournament time, everybody's dangerous."
The lack of Clark, who ranks fifth nationally with 2.6 steals per game, was chiefly felt on the perimeter. The Buffs were nearly lights out from deep, knocking down seven 3-pointers in the first half and ending up in double-digits (10) for the game for just the fourth time all season. Junior forward Tristan da Silva proved to be pivotal on both ends of the court, going 6-of-15 from the field for 17 points while using his length to haul in six rebounds. Julian Hammond III also posted his third straight game in double-figures with 14 points.
UCLA's defensive struggles were compounded by a fairly quiet outing from Pac-12 Player of the Year Jaime Jaquez Jr. The senior who always seems to step his game up when the calendar turns to March, turned the ball over a game-high four times and finished with just 16 points. Jaquez did manage nine rebounds, but he never got into the flow of things and looked just a bit off compared to his normally composed self.
Fortunately for the Bruins, others did step up amid the back-and-forth affair that was close until Boyle was ejected with 54 seconds left in an eight-point game. 
Amari Bailey might be the only winner with Clark's absence in the rotation, posting a career-high 26 points and making several high-energy plays to spark runs. Senior guard David Singleton was 2-of-8 from behind the arc, but big man Adem Bona notched a double-double and had a highlight-reel block in the second half that put the stamp on the game.
"I think we're still trying to figure that out, it's our first game without (Clark)," Jaquez said. "We got a lot of guys that can step up. I mean, Amari just had a great night tonight, and I'm sure guys like (Dylan Andrews) and Bona are good when their numbers are called, and they're going to step up just as big."
UCLA keeps its hopes of a No. 1 seed in the NCAA Tournament alive – and a return to T-Mobile Arena for the West Regional in two weeks – by advancing to play the winner of Oregon and Washington State at 9 p.m. ET on Friday.
Bryan Fischer is a college football writer for FOX Sports. He has been covering college athletics for nearly two decades at outlets such as NBC Sports, CBS Sports, Yahoo! Sports and NFL.com among others. Follow him on Twitter at @BryanDFischer.
Read more:
FOLLOW
Follow your favorites to personalize your FOX Sports experience
---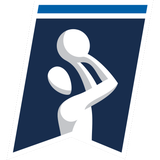 Get more from College Basketball Follow your favorites to get information about games, news and more
---