Bryan Fischer
College Football Writer
Note: Bryan Fischer is sharing takeaways on the action throughout the Pac-12 Tournament.
Game 3: No. 10 Stanford 73, No. 7 Utah 62
LAS VEGAS — Stanford basketball experienced an up-and-down regular season and entered the Pac-12 Tournament banged up and slumping to the tune of six losses in their last nine games.
But under the bright lights at T-Mobile Arena on Wednesday night, none of that mattered for the 10 seed as the Cardinal proved to be more physical down low, upsetting limping seven-seed Utah. 
Conference Freshman of the Year Harrison Ingram chipped in with 10 of his 14 points in the second half and was one of four players in double-figures for Stanford. He formed an impressive group of wings that were active on both ends of the court for the intriguing dark horse in the tournament that also wound up forcing 12 turnovers. 
Here are three other thoughts from Stanford's win over Utah:
1. Bubble popped
Utah began Pac-12 play this season by upsetting bell cow Arizona at home but has been on a bit of a rollercoaster ever since the start of the new year. Injuries have played a big role for a team that looked like a potential NCAA Tournament team for spurts, but the Utes never could seem to regain their early momentum as March arrived.
Though the program held out hopes that it could get healthy and go on a run, the loss to the Cardinal firmly ends any illusions of getting into the big dance — and may even put a damper on an NIT bid after falling to 17-15 on the season. 
Craig Smith's team never quite felt out of the game but also put itself in such a big early hole that it seemed like every possession down the stretch was just a band-aid on an open wound. The Utes shot just 33% in the first half, had five early turnovers and ended up leading for less than a minute all game.
Guard Gabe Madsen, who just returned against Colorado after a multi-week absence, came off the bench in Vegas and contributed 13 points, but didn't quite look the same in shooting 4-of-12 and failing to get to the line as often as he should have. The similarly banged-up Rollie Worster was even less effective, with a goose egg in the scoring column, and guard Marco Anthony was mostly limited to the bench after picking up his fourth foul with 14:57 left in the game.
That left pretty much the entire scoring load to fall upon center Branden Carlson. The athletic big man wound up with 27 points and 10 rebounds, but there wasn't much offense for Utah when the ball wasn't in his hands.
2. Winning in the paint
Stanford's biggest advantage this year was always the length it could put on the court, and that came into play with a big-time performance down on the block. The Cardinal forced a ton of missed looks from near point-blank range and scored nearly half (37) of their points in the paint.
Frenchman Maxime Raynaud poured in 12 points and grabbed nine rebounds while proving to be quite active in dishing when double-teamed, too. Fellow forward Brandon Angel was nearly unstoppable from the field in the second half, ending up with a team-high 16 points and 10 boards for a timely tournament double-double. 
Jerod Haase's team is normally pretty prolific from beyond the arc, but hit just 31% from 3 against Utah. Given the presence they had in the paint however, the off shooting night didn't hamper their prospects for a win at all. 
3. Arizona awaits
One of the more shocking losses across conference play out West this year came when the Cardinal upset Arizona back on Feb. 11 in Palo Alto. That was the pair's only meeting during the regular season and ended a streak of seven straight wins for the Wildcats (who also scored 80-plus in five of them).
Well, Tommy Lloyd's crew will certainly have the opportunity to extract a little measure of revenge on Thursday night at 6 p.m. PT when the two sides meet again. Keer Kriisa and first-team All-Pac-12 forward Azuolas Tubelis are a really fun combination to watch, but they'll be tested if Stanford's perimeter defense can step up and be as active as they were in the win over Utah. 
Game 2: No. 5 Washington State 69, No. 12 California 52
It was really only a matter of when — not if — No. 5 Washington State would put away 12th-seeded California in the Pac-12 Tournament.
The Cougars didn't wait long as it turns out, using a 9-0 spurt midway through the first half to end up running away with a comfortable 69-52 win on Wednesday afternoon at T-Mobile Arena. The Bears never led in the game and trailed by as many as 21 points.  
"We're locked in and we're trying to win," forward DJ Rodman said. "We're hoping to play four games in four days. We've got one for sure tomorrow."
TJ Bamba had 17 points on 6-of-14 shooting to pace a balanced Wazzu scoring effort that featured five players in double-figures. Forward Andrej Jakimovski was also one of five to knock down a 3-pointer in the effort to help push the team's winning streak to seven in a row and keep hopes of an elusive NCAA bid alive for another day.
Here are three other thoughts from Washington State's victory in Vegas:
1. The end of the Mark Fox era?
To put it mildly, it's been a dreadful season in Berkeley for the men's basketball program and Wednesday's result was notable for fans only with respect to it marking the merciful end to the current campaign. The Bears' 3-29 overall record is the worst in school history, and they capped off things by winning just once since the calendar turned to 2023. 
Against the Cougs, Cal shot just 36%, gave up plenty of easy baskets and caused head coach Mark Fox to look exasperated more than once — such as when there were just four players on the floor in the second half for a few possessions. 
"Obviously disappointing for our team," the coach said. "If you looked on paper who our starting point guard, shooting guard, forward and center were, we played without all four of them tonight."
There were already questions about Fox's future in charge coming into the week and the performance did him few favors as school brass has a decision to make in the next few days about moving forward for another go-around or making a change at the top. The longtime Nevada and Georgia coach has never finished above 8th in the Pac-12 standings since his arrival in 2019 and sits at just 38-87 overall leading the Bears.
School finances are, as ever, an issue at California but most in the industry view the loss to WSU as the end of the Fox era and the start of a difficult head coaching search ahead. 
2. Washington State rests up but suffers one key loss
Head coach Kyle Smith would have preferred if the Cougars could have nabbed a bye to the quarterfinals and rested up but, all things considered, taking on the worst team in the league in the opening round wasn't a bad consolation. The team got into a rhythm early on and never seemed to look back, which allowed them to rest some of the starters with over 10 minutes left in the game.
"We got really good play from our bench," said Smith. "Our guys did a really good job keeping us fresh out there."
In total, nine guys ended up seeing time on the court in Vegas as the rotation was active and Smith liberally went to the bench early and often. Just one starter played more than 30 minutes and nobody even sniffed foul trouble during what amounted to a pretty routine win where Wazzu never really was threatened with losing. 
That's not to say everything went to plan however as forward Andrej Jakimovski lost a tooth while going after a rebound in the first half. The junior from North Macedonia rather routinely picked it up after the fact and proceeded to score 10 points and bring in four rebounds.
"He was touching his mouth, but he was smiling," fellow forward Mouhammed Gueye joked after the game.
3. Ducks on deck
The win for Washington State sets up a big game at 2:30 pm PT on Thursday against an Oregon team also fighting for an outside shot at an NCAA Tournament bid. Both are firmly on the bubble, with many experts projecting the Ducks are either in line for a First Four bid or among the first four teams out of the field.
The Cougars likely need to win four games in four days to end up making the big dance but a strong showing the rest of the way will at least cause some consideration given the way injuries impacted the team earlier in the season. WSU is among the hottest teams in the country right now and their three-point shooting gives them a chance every time they're on the court.
"We gave ourselves a shot tomorrow," Smith added, before touching upon the inspiration the team is using in the form of the WSU women's team that won the Pac-12 tournament a few days ago. "Hopefully we can get some of that juju."
Washington State won the only meeting with Oregon during the regular season, a 68-65 thriller in Pullman, but know that the tournament environment and the pressure of going on a run in March make for much tougher outing tomorrow at T-Mobile Arena.
Game 1: Colorado 74, Washington 66
Tad Boyle has had a lot of success as head coach at Colorado, but for whatever reason Mike Hopkins' Washington squad has proven to be a bit of a bogey team for the Buffs lately.
The Huskies swept the regular season series in 2022-23 and proved to be an equally tricky opponent as the No. 8 seed in the opening game of the Pac-12 Tournament at T-Mobile Arena, mounting an eight-point second-half comeback before the ninth-seeded Buffaloes escaped with a 74-66 win to survive and advance another day in Las Vegas.
First-team All-Pac-12 forward Tristan da Silva led the way for CU on both ends of the court with 18 points on 7-of-11 shooting while chipping in with several key defensive plays as well. Sophomore Julian Hammond also stepped up down the stretch, picking up some of the slack in the absence of guard KJ Simpson (illness) with a game and career-high 21 points. 
Luke O'Brien's 3-pointer (for a season-high tying 13 points) with 1:15 left ultimately proved to be the key to the victory in the dying seconds after the two sides traded baskets. 
Keion Brooks Jr. and Cole Bajema both scored a team-high 16 points for Washington, but it just wasn't enough to come back from a dreadful first half that saw the team shoot 27% from the floor. 
Colorado now keeps their March Madness hopes alive but move onto the quarterfinals on Thursday against top-seeded UCLA. The Bruins won both meetings during the regular season, including a hard-fought 60-56 victory in Boulder two weeks ago.
[UCLA's Jaylen Clark out for season]
Here are three other thoughts from Colorado's win over Washington:
1. Huskies comeback falls short 
Opening games in any tournament can lead to a few nerves, especially with a fairly inexperienced group on the big stage. That seemed to be the case for Washington amid a very slow start in the first half. Bench scoring was nearly non-existent before the break and five turnovers contributed to an inability to get much going offensively in a rough opening 20 minutes.
Still, the Huskies looked much different after emerging out of the locker room at halftime and used a 27-18 run in the first 10 minutes to eventually take their first lead of the game. Brooks' shooting really started to heat up, while Bajema knocked down a trio of 3-pointers to breath some life into the purple-clad crowd that dotted T-Mobile Arena. Koren Johnson chipped in with 15 points by the time the buzzer sounded, including six key free throws to keep things close.
Defensive changes were also notable, as the team's trademark zone went away for long stretches in the second half in favor of a rare man-to-man look. As much as it helped get UW back into the game, however, Colorado eventually adjusted and really began to attack down low as they pulled away in the final ninety seconds. 
"We didn't rebound," lamented head coach Mike Hopkins, having been outrebounded 39-30. "They killed us in the paint. There were too many plays down the stretch."
Jim Boeheim steps down
Syracuse coach Jim Boeheim steps down after 47 years with the program.
2. Hopkins watch begins as his mentor retires
Speaking of the Huskies head coach, all eyes now turn to athletic director Jennifer Cohen regarding his future. Hopkins is 101-91 across six seasons in Montlake and has just one NCAA Tournament bid to show for it (back in 2019). The .500 ending to the current campaign was not any show of progress on the court and many around the Pacific Northwest are wondering if the outcome in Sin City may have sealed the embattled coach's fate 
"I take full responsibility for this season," said Hopkins. "It's not our standard. There's no one more disappointed than me. We underperformed." 
The 53-year-old does still have several years remaining on his contract, with a reported buyout of several million dollars, but the fan base and boosters have grown restless amid continued setbacks in one of the main revenue-producing sports at the school.
Whatever happens with Hopkins, the Washington coach set aside feelings about his future after being taken aback upon hearing another coach was shown the door earlier in the day after Syracuse announced the retirement of Jim Boeheim.
"That's a shock," said Hopkins. "He's a legend."
Hopkins played for Boeheim in the early 1990's before serving as an assistant on the Orange's staff with the Hall of Famer from 1995 until being hired at Washington in 2017.
3. Big challenge ahead for Buffs
Colorado has done some damage in the Pac-12 Tournament over the years, but the team understands what awaits them in the quarterfinal tomorrow will be a far bigger challenge than what Washington presented on Wednesday afternoon.
"UCLA's a different animal," Boyle said. "They're the best team in the league."
The Bruins will be without star defender Jaylen Clark after he suffered a reported Achilles injury but will still be quite dangerous as the look to lock up a No. 1 seed in the NCAA Tournament so that they can be right back in Vegas in two weeks for the West Regional.
Bryan Fischer is a college football writer for FOX Sports. He has been covering college athletics for nearly two decades at outlets such as NBC Sports, CBS Sports, Yahoo! Sports and NFL.com among others. Follow him on Twitter at @BryanDFischer.
Read more:
FOLLOW
Follow your favorites to personalize your FOX Sports experience
---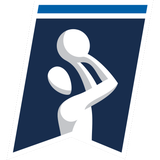 Get more from College Basketball Follow your favorites to get information about games, news and more
---