PHOENIX — When Adolis García, the MVP of the American League Championship Series, was suddenly removed from the Rangers' World Series roster with an oblique strain, the Diamondbacks might have seen an opening to even the Fall Classic. García, after all, is one of Texas' most impactful bats. 
Well, that opening lasted all of an inning in Game 4. The Rangers quickly reminded in Tuesday's 11-7 rout that they can be just as lethal without their Cuban slugger. On Halloween night in Phoenix, nothing was scarier than their bats. It helped that García delivered a rallying cry in a pregame hitters' meeting. He asked the lineup to stay focused on the goal, and to avoid letting his injury change the outcome of the series.
Clearly, the Rangers have good listeners on offense.
The club now has a clear path to winning its first championship, owning a 3-1 lead in the best-of-seven battle with a chance to clinch the World Series title as soon as Wednesday's Game 5 at Chase Field (8:03 p.m. ET on FOX and the FOX Sports app).
The AL champions feasted on Arizona's bullpen game Tuesday, with relievers Joe Mantiply, Miguel Castro and Kyle Nelson bearing the brunt of the impact. For those first three innings, it was a fusillade of hits from up and down the Rangers lineup. Fittingly, it was García's replacement, utility outfielder Travis Jankowski, who got the party started.
"Honestly, when you hit in this lineup, you know that you don't have to do too much," Jankowski said. 
The blonde-haired journeyman played right field, batted ninth and made the most of his opportunity by singling to center in the second inning for his first career hit in the World Series. Marcus Semien, who went 2-for-4 with a home run and five RBIs, promptly drove in Jankowski with a two-run triple. In Jankowski's next at-bat, he sliced a two-run double to right field. Again, Semien followed with a hit, this time a three-run dinger as Texas jumped out to a 10-0 lead by the third inning.
After the win, as Jankowski was asked how he produced on such short notice, a teammate walking out of the clubhouse shouted, "Because he's a gangster!" 
It was just last year that the always modest Jankowski, while he was a member of the Mets' bench, said, "Nobody is going to be buying my jersey." About a week after he made that comment, then-teammate Eduardo Escobar made and distributed Jankowski shirseys with his name and number on the back to all the players on the team. From that point on, they wore those shirseys regularly as a reminder that bench players actually play an important role.
Rangers extend lead with XBH from Marcus Semien, Corey Seager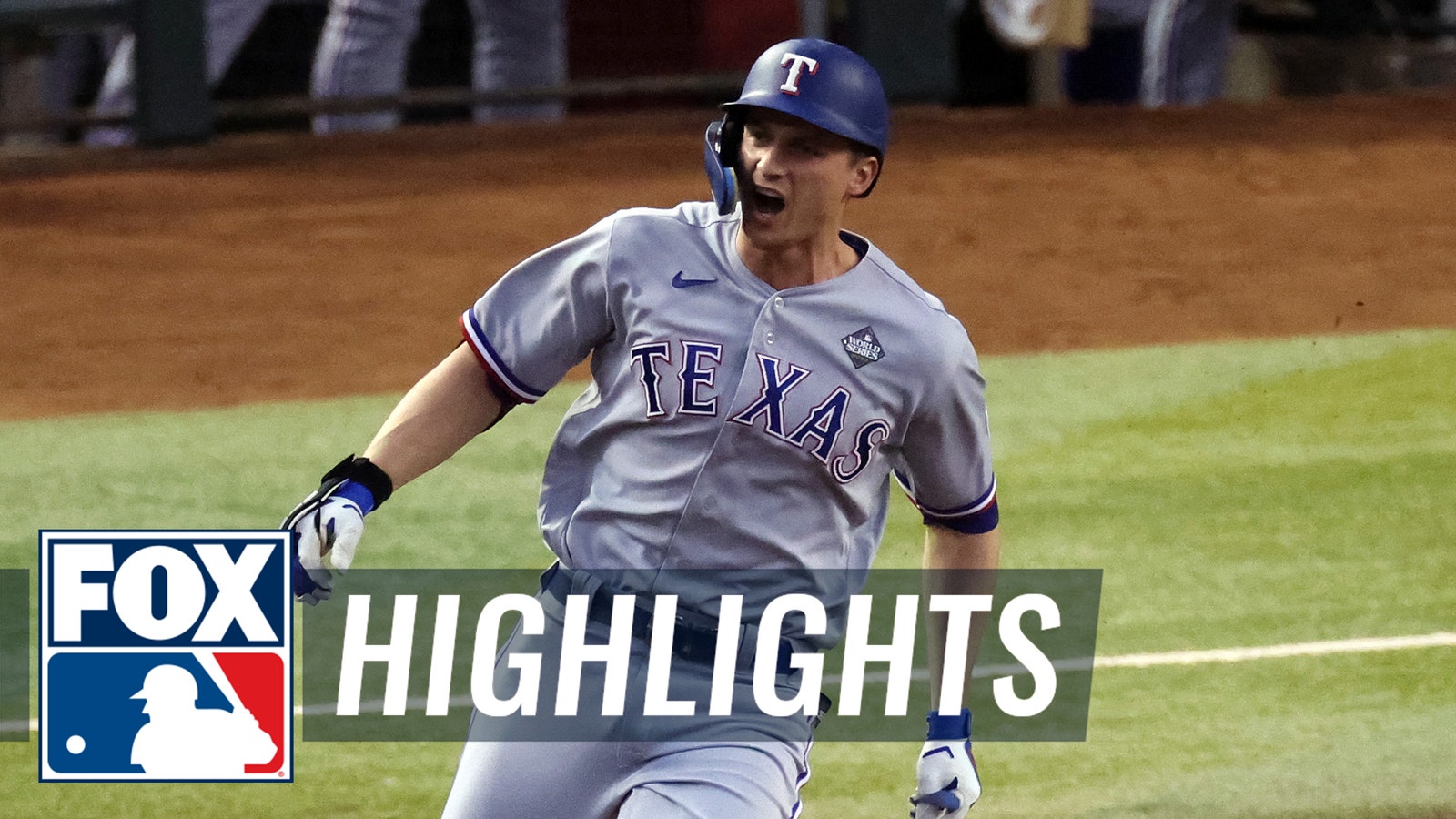 Jankowski's importance to the AL pennant Rangers was on full display in Game 4. Texas, too, without having to distribute T-shirts, reminded us that the club is still potent without García's power in the lineup. Manager Bruce Bochy moved Josh Jung up to the No. 5 spot, and the third baseman proceeded to go 3-for-5 with two runs scored. The rookie is hitting .375 (6-for-15) in the World Series. Catcher Jonah Heim joined the party with an eighth-inning solo shot. 
And, of course, Corey Seager homered. Seager has four hits in the World Series and three of them have left the yard. The shortstop is the clear front-runner for World Series MVP — if all goes right for the Rangers, who are one win away from glory. 
"It's tough," Semien said of García's injury. "Everybody feels for those guys from a position-player standpoint, just watching what Adolis did for the entire playoffs. He got us to where we are now. So when you lose that guy, you feel for him. I was excited for guys like Travis, Robbie [Grossman], [Ezequiel] Durán, the rest of our position-player group, to see who would step up. Travis stepped up today."
The Answerbacks didn't have a response for the thrashing they experienced early in Game 4. Their "embrace the chaos" motto has gone missing the past two nights, but they were in a tough spot before Tuesday's first pitch with their reliance on relievers to get through the night.
Rangers rout D-backs in Game 4: Jeter, Big Papi & A-Rod react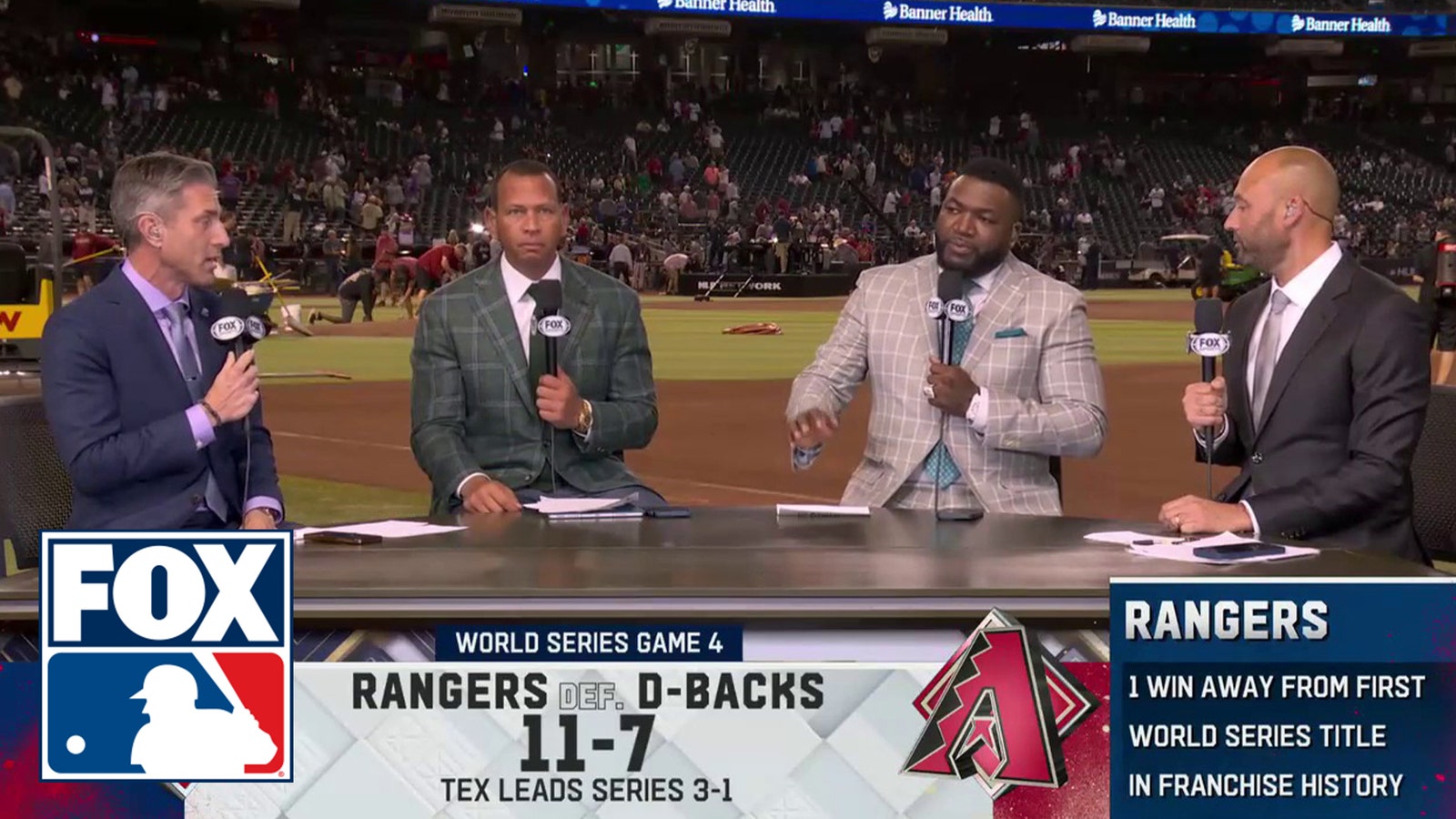 The home crowd of 48,388 was so bored by Arizona's 10-run deficit that, in the eighth inning, fans got creative and threw paper airplanes onto the field. The Chase Field public address announcer explained that they must stop throwing objects onto the field, or they may face fines or even arrest. The crowd booed the PA announcer, too. 
To their credit, fans remained in their seats and created noise until the final out. The stadium was completely packed, with chants of "Let's go, D-backs!" booming in the ninth inning. Even in a blowout, the Arizona faithful refused to give up on a team that will play with its back against the wall for the remainder of a World Series that might not make it back to Texas.
"It all unraveled on us there in a matter of two innings," D-backs manager Torey Lovullo said. "But we've got to tighten up the things that we know that went wrong. And we'll do that. And then we'll come out tomorrow. And we've got to go 1-0 tomorrow. We've gotta play our finest game tomorrow and not worry about anything else."
Deesha Thosar is an MLB writer for FOX Sports. She previously covered the Mets as a beat reporter for the New York Daily News. The daughter of Indian immigrants, Deesha grew up on Long Island and now lives in Queens. Follow her on Twitter at @DeeshaThosar. 
Flippin' Bats: 
---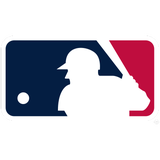 Get more from Major League Baseball Follow your favorites to get information about games, news and more
---