PHOENIX — Max Scherzer's role in the rest of the World Series is in flux. 
The aging ace lasted just three (scoreless) innings in Game 3 of the World Series, which ended in a 3-1 Rangers win over the Diamondbacks on Monday night at Chase Field. After throwing a few warmup pitches to start the fourth inning, Scherzer exited his 25th career playoff start alongside a trainer, with what the Rangers announced as back tightness. Scherzer, in obvious pain, grimaced as he alighted the dugout steps and cursed in frustration on the way into the clubhouse.
After the win, Scherzer said he's dealing with a back spasm and that "it's locked up pretty good." Scherzer said it's possible he could pitch again in the World Series since it's a spasm and not a strain. Based on experience with back spasms, which he said he's dealt with "more than five, but less than 10" times in his career, he said he would know more about the injury in about 48 hours.
But Scherzer described the level of pain as "agony." With his back still locked up more than 30 minutes after the final out, and more than a couple of hours since he exited his start, Scherzer inhaled his postgame meal while standing up. He was unable to sit down without added pain.
"I can't tell you where we're at," Scherzer said. "I gotta see how bad this is, and if the drugs can work."
In the second inning, Scherzer was hit by an Alek Thomas comebacker, which Scherzer later said was not involved in the back spasms that removed him from his start. Thomas connected with Scherzer's fastball and lined it 93 mph off the bat straight to Scherzer's pitching elbow and backside. The ball caromed toward third baseman Josh Jung, who vacuumed the grounder and fired to first for the final out of the inning. Scherzer scowled in apparent pain on his trot back into the dugout. 
Suddenly, Bruce Bochy's club was in a serious predicament. Who would cover the last 18 outs: a myriad of relievers, or Tuesday's starting pitcher? Bochy chose the latter. Scheduled Game 4 starter Jon Gray needed minimal time to get up, stretch out, jog from the bullpen to the mound, and get ready. He was told to start getting loose after Scherzer was hit with the comebacker. Gray's first pitch of the night after this unexpected call into action was a slider for strike one. His first fastball of the outing came in hot at 97 mph. Gray went on to hurl three scoreless innings across 30 efficient pitches.
That saved the Rangers' pitching staff and made him an unlikely hero Monday following an uneven 2023 season for the veteran right-hander.
Marcus Semien and Corey Seager — the Rangers' valuable double-play duo — delivered back-to-back run scoring hits in the third to account for all three runs. Their efforts proved to be just enough, as the Diamondbacks couldn't quite manifest their "chaos" motto despite threatening to rally multiple times in the late innings. Texas instead took a 2-1 series lead and improved to 9-0 when scoring first this postseason and 9-0 on the road.  
Corey Seager crushes two-run HR to give Rangers 3-0 lead vs. D-backs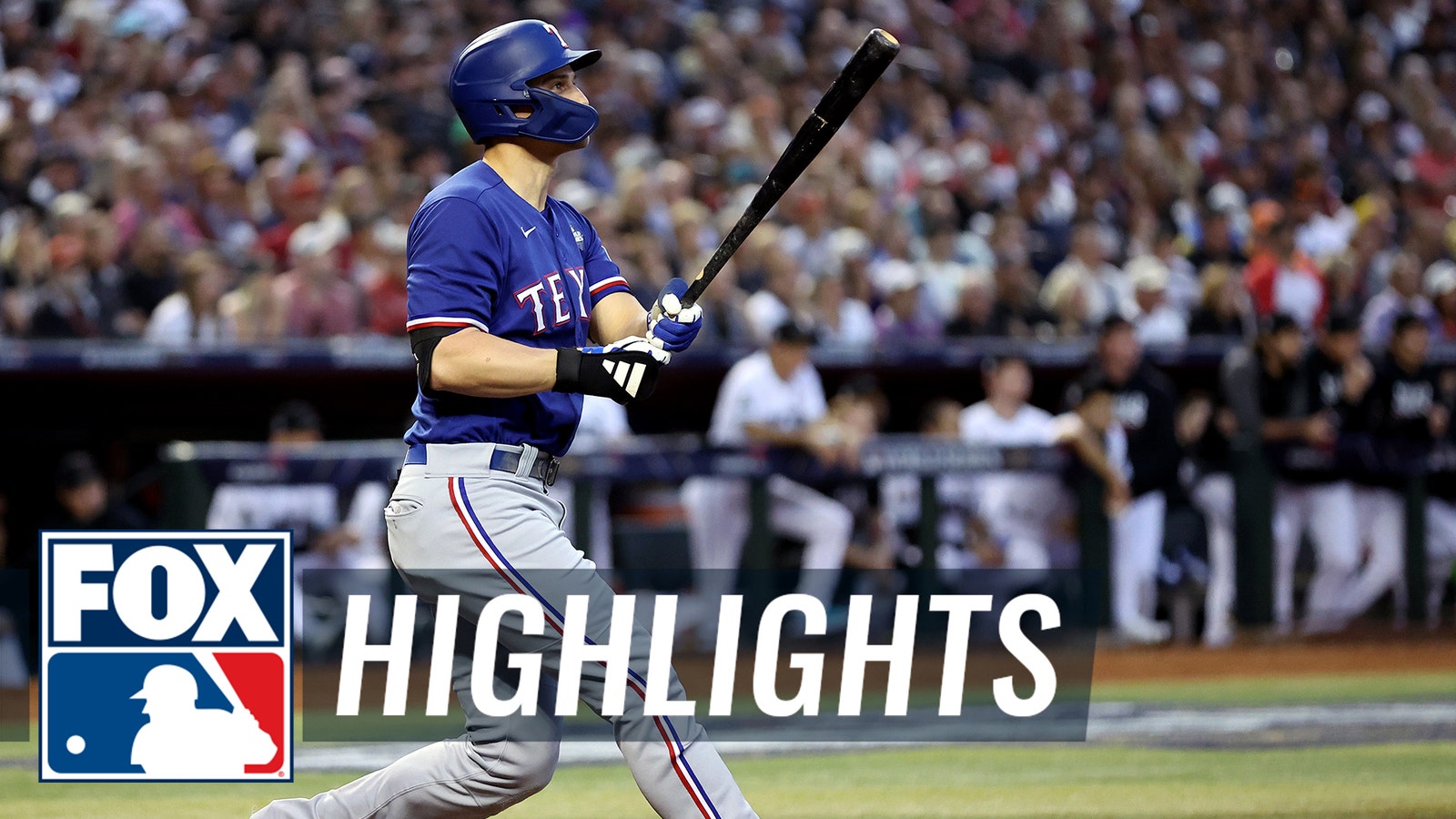 But the Rangers are sustaining aches and pains at the most inopportune time. Star right fielder Adolis García exited Game 3 in the eighth inning with left-side tightness. He grabbed his oblique area after his final swing in the eighth, which resulted in a flyout to center field. Any missed time from García would obviously be a huge blow to Texas. In the seventh, reliever Josh Sborz received a visit from the trainer, though the righty brushed any concern away and finished his one-inning outing. Amid the long season that has stretched deep into October, some cracks are showing. But Bochy keeps pushing the right buttons to cover them.
Gray was set to be a major component of the Rangers' 2023 rotation before his production tailed off. He was still a key workhorse, logging 29 starts, 157.1 innings and a 4.12 ERA to compile 2.1 bWAR. His trip to the injured list on Sept. 28 with forearm tightness kept him off the first two rounds of the Rangers' playoff rosters. Gray pitched just one inning in Texas' seven-game American League Championship triumph over the Astros, and he tossed another 1.2 innings of relief versus the Diamondbacks in Game 1.  
With Scherzer dealing with yet another injury — he was also dealing with a blister on his pitching hand Monday and during the ALCS — Gray is likely to become more of a factor for Bochy versus the D-backs. If the Series stretches to a Game 7, don't be surprised if it's Gray on the hill for the Rangers in what would be the most important start of his career. 
Rangers' Jon Gray joins Big Papi, Derek Jeter to discuss Game 3 win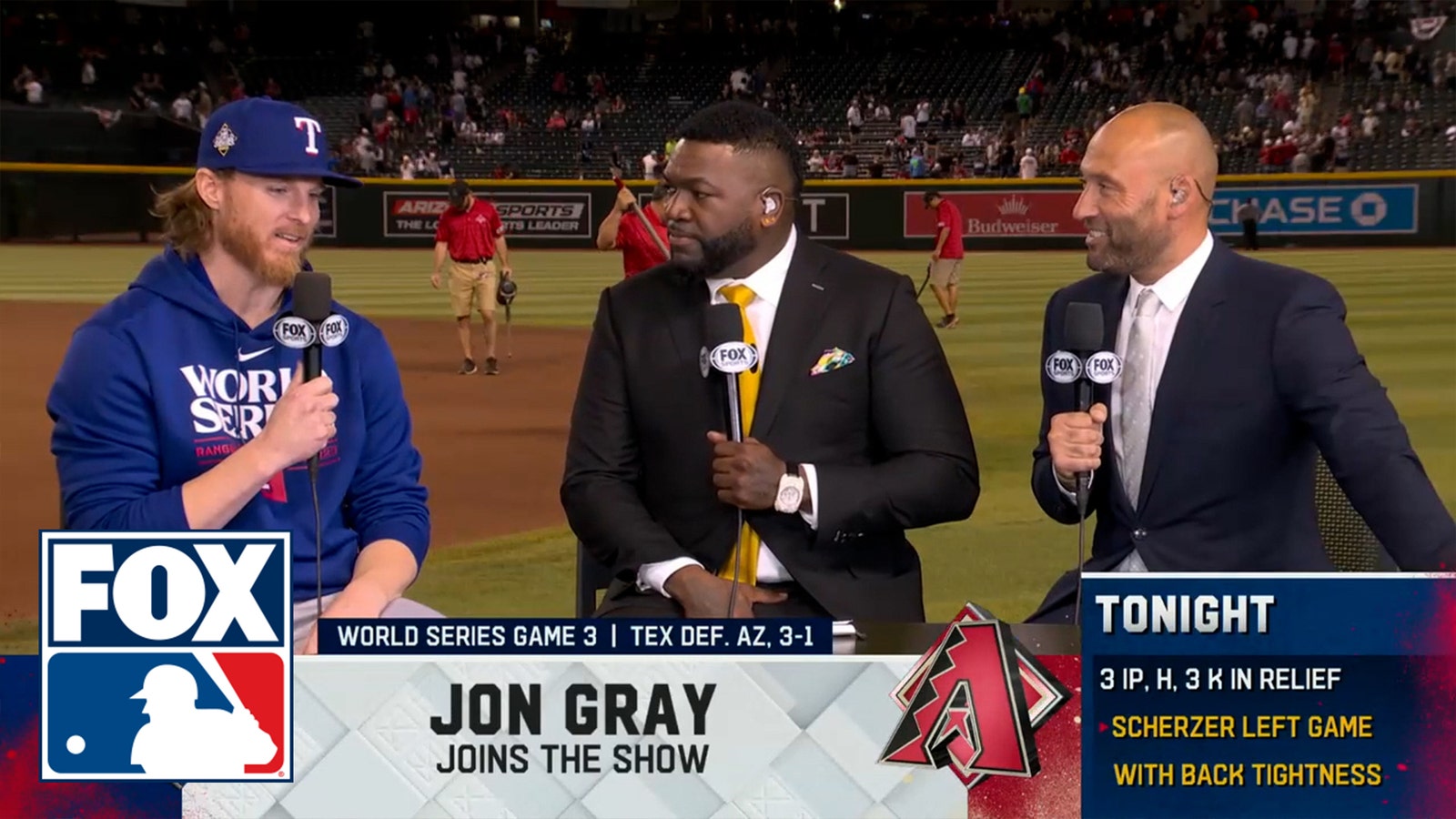 It's tough for Bochy and the Rangers to go back to Scherzer now for any reason beyond an emergency. Plus, Bochy's choices throughout his managerial tenure prove he's not afraid to bench a star, or relegate one to the bullpen. In 2012, the then-Giants skipper didn't start Madison Bumgarner a second time in a seven-game NLCS, this after he was shelled in Game 1 of that series as well as his lone NLDS start. During that same postseason, Bochy also moved Tim Lincecum to the bullpen for all but one of his six playoff appearances because he'd been ineffective as a starter during the regular season. 
The Rangers have been relying on Scherzer, who knows how his body ticks better than most after 16 years in the majors, to tell them when he's ready to pitch. But it might in their best interests to stay away from the future Hall of Famer, who has posted subpar results in all three of his postseason appearances.  
Scherzer lasted just 2.2 innings in his most recent outing, an ALCS Game 7 start against the Astros in which he gave up two earned runs, including a home run. The three-time Cy Young winner has pitched just 9.2 innings this postseason, allowing seven earned runs and 11 hits in that span.  
Christian Walker's baserunning blunder in the second inning saved Scherzer from more damage. Walker, who entered Game 3 batting .167 (8-for-48) this postseason, lined a long double to the warning track to lead off the frame. Tommy Pham, a teammate of Scherzer's with the Mets for the first four months of this season, then sliced a sharp single to right field off Scherzer. Walker then made two mistakes: He put his head down rounding third and blew past the (late) stop sign and chose to test García's arm. The plodding first baseman's speed from second to home was no match for García's strength, whose 9-2 relay reached the dish before Walker did for the first out of what would be a scoreless inning. 
Deesha Thosar is an MLB writer for FOX Sports. She previously covered the Mets for the New York Daily News. Follow her on Twitter at @DeeshaThosar.
---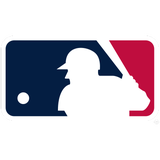 Get more from Major League Baseball Follow your favorites to get information about games, news and more
---