NEW YORK – The Yankees lost a run against the division rival Rays. Two outs in the bottom of the ninth inning. Aaron Judge at the plate, Tampa Bay closer Jason Adam on the mound. 42,116 restless fans attended, most of them standing. Tension seething with every thrust.
Only the pleasant spring weather and Mother's Day paraphernalia reminded me that this series took place in mid-May, not late October. By all accounts, the four-game tussle in the Bronx felt like a postseason appetizer. Sunday afternoon's final outing was no exception.
Judge connected him with Adam's first offering, a 79 mph sweeper that landed in the heart of the strike zone, right into the batter's wheelhouse. The pitch fell in the center quadrant of the zone where, last year, Judge hit 14 home runs of his final record of 62. The swing, the pitch, the strong crowd reaction…who could blame to Adam to believe immediately. did he just allow Judge to tie the game?
As Judge watched the ball sail toward the warning track in left-center field, Adam put his hands on his knees and bent over exaggeratedly, resembling a forward-folded yoga pose. But there was nothing peaceful and relaxing about this moment. The game was on the line, as was the streak. If this ball from Judge goes over the wall, the Yankees are one success away from staging another improbable comeback against the best in the AL East. For a few fleeting seconds, Adam seemed to believe this result. But at 60 feet, six inches farther from the ball's path, the mighty Judge knew better.
"I did well," Judge said later. "But right off the bat, I hit it too high. And especially how deep it is out there, praying for a miracle."
The baseball gods sent this miracle to Tampa Bay. When Adam finally composed himself enough to rise from his leadoff spot, he looked to left-center field just in time to see Jose Siri make the catch for the final out, a beat or two in front of the wall. Relief seemed to overwhelm Adam, as he put his hand to his heart and said, "Wow." The gigantic smile that came next offered a glimpse of the tightrope he was walking.
The Rays won Sunday afternoon's finale, 8-7, and split the series with the Yankees to cap off a thrilling weekend filled with twists, turns, home runs, unbelievable diving catches and hard-to-believe rallies. Down to the last pitch, the last moment, this Rays-Yankees series was playoff-style entertaining.
"I thought I was 30 rows deep," Adam said of Judge's final outing. "This whole series was a tough series. It was a battle on both sides."
The series was a dogfight as the Yankees (23-19) played with an edge we haven't seen this season. The Rays, with an MLB-best 31-11 record, never let the Yankees' efforts thwart their own scoring.
Randy Arozarena's antics on both sides of the ball, including his first inning against ace Gerrit Cole on Friday, were a thrill to watch. Cole's response when asked about Arozarena's crossed-arms celebration: "She does it every time, doesn't she?" Cole joked, "It's predictable." — brought another layer of spice to the fiery rivalry. Yankees rookie Anthony Volpe's five-hit, two-homer, four-RBI effort in 11 at-bats Friday through Sunday helped New York's never-say-die attitude. Seven Tampa Bay hitters with an OPS of .875 or better made for plenty of must-hit at-bats.
The level of talent from each club made it a competitive series that left us all wanting more.
"The Yankees were tough," said Rays infielder Taylor Walls, who crushed a grand slam off New York reliever-turned-starter Clarke Schmidt on Sunday. "Every time we got a lead, they responded. They either got it back with some runs or matched whatever we did in that inning earlier. They're a good ball club, especially with Judge back. Their lineup is dangerous. We didn't. You don't have a comfortable enough lead."
The Yankees live and die by Judge's bat, which is at least partly why the New York-Tampa Bay matchup didn't have the same competitive energy just a week ago when the Rays hosted the Yankees in St. Petersburg. That series, the Rays acted like the better team because, well, they most certainly were. They took two out of three. A umpire-sized hole in the Yankees' lineup put the Bombers in a bind before the series had even begun.
But with the judge back from injury… really back, with his swing returning to form and the loud and passionate Bronx crowd working to their advantage: the Yankees regained their rhythm. Since Judge returned from the disabled list on May 9, the Yankees have scored 45 runs and raised their team slugging percentage from .394 to .415, as well as their team OPS from .695 to .723 , all in just six games. In the 10 games Judge missed with a hip injury, the Yankees suffered their first four-game losing streak of the season and scored just 35 runs. What a difference a judge makes.
The identity of the Yankees is based on fighting. With Judge, the Yankees are a threat to win even when they're down 6-0, which is what happened Saturday morning. Judge hit two home runs and drove in four runs in a thrilling 9-8 comeback. Teammate Anthony Rizzo, who seems to perform better when Judge is hitting in front of him, went deep three times throughout the series, including twice on Friday to help overcome Cole's start.
Anthony Rizzo of the Yankees hits a two-run home run in the third against the Rays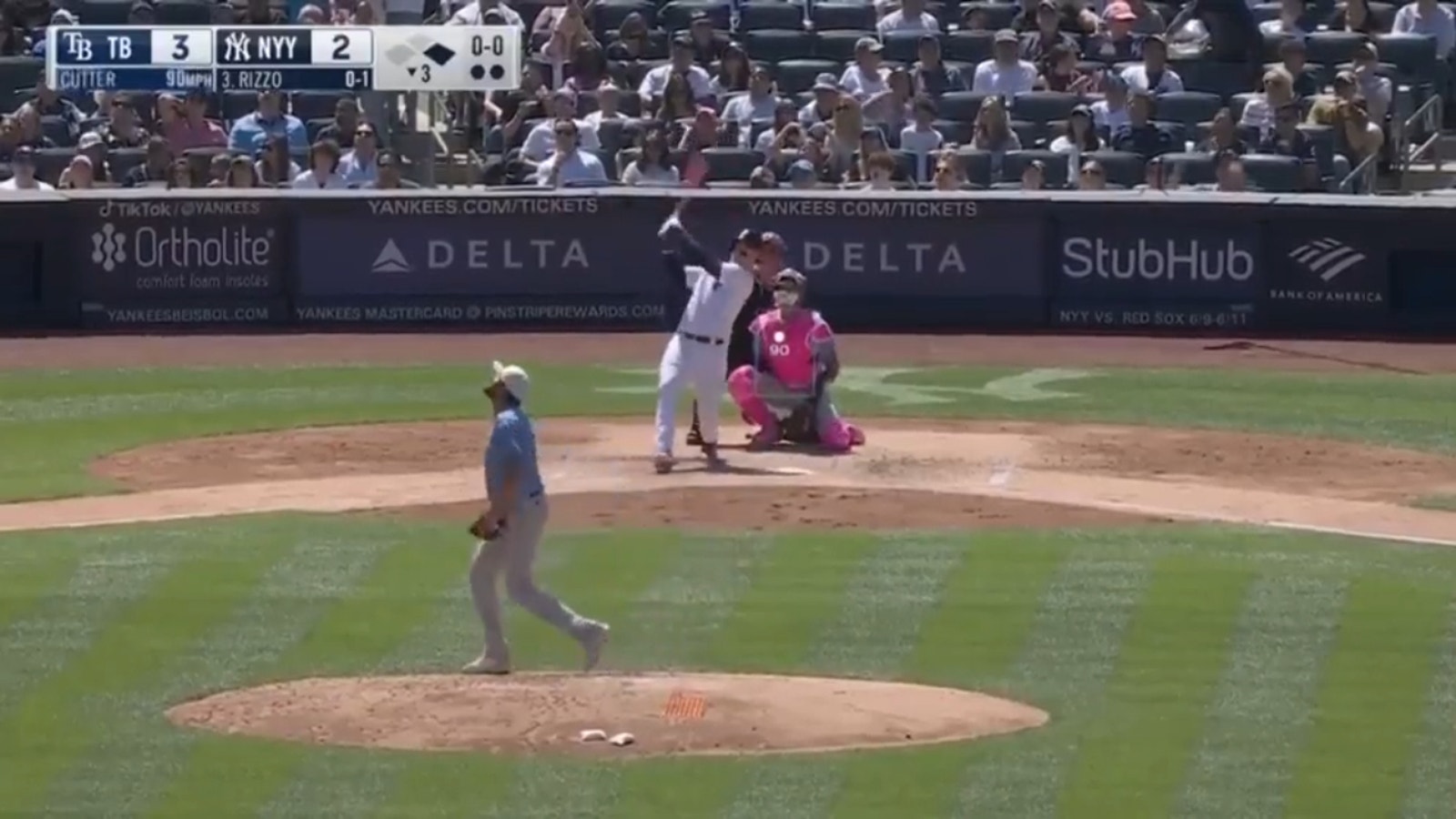 What other team has a penchant for scratching and nipping? Oh yes, the Rays. Behind their stacked lineup and solid pitching, they erased deficit after deficit against the Yankees, both on their own turf last week and in the boisterous atmosphere of the Bronx last weekend. Tampa Bay right-hander Drew Rasmussen continued his Yankees dominance Thursday with seven scoreless innings. Adam's fifth save of the season in Sunday's finale ended the Rays' pair of wins in the series. This weekend's back-and-forth battles would have been the best on television, if not for the NBA playoffs.
Then again, it's only May. But try telling that to these two over-the-top clubs. The Rays and Yankees treated this series as if their seasons were over if they didn't get it. Unfortunately, the four-game set was another reminder that this time of year, the fight can end in a tie, or a split, not a season-ending blowout. Judge later said he was disappointed with the outcome; his Yankees would only be satisfied with a series win. On the other side of the ballpark, the Rays were still riding high from Walls' fifth-inning grand slam off right-hander Albert Abreu that put Tampa Bay ahead for good.
"We're up against the best," Judge said of the pesky Rays. "They bring it every night; we bring it every scrimmage. There were a lot of scrimmages. It's fun to be a part of."
And these enemies are also a lot of fun to watch. We have just witnessed this rivalry between the Rays and the Yankees increase in intensity with these seven games. Is it too much to ask for seven more in October?
Deesha Thosar is an MLB writer for FOX Sports. She previously covered the Mets for three and a half seasons as a reporter for the New York Daily News. The daughter of Indian immigrants, Deesha grew up on Long Island and now lives in Queens. You never miss a Rafael Nadal match, no matter what country or time zone he's playing in. Follow her on Twitter at @DeeshaThosar.
---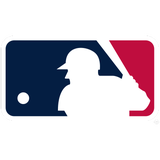 Get more from Major League Baseball Follow your favorites for information on games, news and more
---