Bryan Fischer
College Football Writer
After a particularly wide-open college hoops season, perhaps it's no surprise to see that madness has truly reigned supreme in this year's NCAA Men's Basketball Tournament.
Between an improbable 16-over-1 upset, Tom Izzo doing his thing in March, the Ivy League continuing to dance, the Big East stepping up, the ACC mostly dropping out and the reigning national champs exiting early, it's been quite an opening week of action in the best sporting event in the country.
Things are getting serious, however, as the chase to reach the Final Four and cut down the nets becomes ever more real going into regional action on the second weekend. 
Now that we know who has survived and advanced into the Sweet 16, how will things shake out on the road to Houston?
To channel our inner selection committee, here's how each of the remaining teams left in the tournament stacks up against each other in a re-seeding of the Sweet 16:
1. Alabama
The overall No. 1 seed coming into the tourney has more than lived up to the high billing with two dominant performances in Birmingham. The Tide impressively blew out Maryland with a second half that reaffirmed why they're the favorites to win it all, and they also seemed to get embattled freshman Brandon Miller going after he appeared to be bothered by a nagging groin injury. Guard Jahvon Quinerly has stepped his game up even more as the Tide become the only team in the top 30 of adjusted tempo to make it to the second weekend.
There's a lot of justifiable discussion about the program's actions off the court in the wake of a terrible tragedy, but it seems that hasn't phased the SEC's best team between the lines. It also doesn't hurt that the Tide's path forward comes in the easiest region left.
2. UConn
There was a point amid the 14-game winning streak to start the season when the Huskies had the look of a team that could win it all. They proved it too, beating Alabama convincingly a few months ago and rising into the top two of the polls.
Well, that version of UConn seems to be back, and Dan Hurley might have his team playing even better than it was earlier this winter. Jordan Hawkins is hitting his stride just like past program greats have in running the offense, while Adama Sanogo is just a pure ball of chaos in the paint with the ability to take over for long stretches. The team shot 22-of-47 from beyond the arc during wins over two tough defenses in Iona and Saint Mary's, which is a good omen in heading to Vegas excited at the prospect of getting to the Final Four in a state they have some history in.
3. Texas
Rodney Terry has been the perfect guy to take over in a bad situation, using every bit of his ability to connect with players to keep the Longhorns on track after taking over as interim for a fired Chris Beard in January. He was savvy in the win over Penn State with a crucial late timeout and has unlocked big man Dylan Disu's full potential lately (see his 28-10 performance to book UT's first Sweet 16 since 2008). The team won the Big 12 tourney without Timmy Allen, but his defense has been a welcome return to the lineup and might be a difference-maker given how perimeter play is this time of year. 
Future Big 12 foe Houston has gotten a lot of the press about having a home-court Final Four edge, but in terms of actual play through the first two games, it might be the 'Horns who are better positioned to play a quasi-home game in two weeks.
4. UCLA
Toward the end of that victory over Northwestern on Saturday night, UCLA fans had to briefly think they were cursed as guard David Singleton severely turned his ankle to the point that broadcasters warned against showing the replay. The senior did end up walking back out onto the court, but it was a moment that summed up the banged-up Bruins' season as they keep gutting out wins in the face of injuries.
Mick Cronin indicated that Singleton should make it to Vegas just fine, but it's still a concern for a group that is already without top defender Jaylen Clark and has freshman big man Adem Bona playing in a mask. Still, this group knows what it takes to make it to the Final Four and simply has that extra gear in tough moments. You wouldn't put it past them making it to Houston and cutting down the nets at the end.
5. Houston
Kelvin Sampson probably had to be a bit miffed that he basically had to survive a road game against Auburn to advance on Saturday, but health issues and some off-play have led to a pair of closer-than-expected calls for KenPom's No. 1 team in the country. The Cougars are the only ones to rank in the top 10 of offensive and defensive efficiency but have been trying to overcome Marcus Sasser's groin injury and Jamal Shead's banged-up knee. Both should benefit from some extra rest before going to Kansas City, and we'll see if Tramon Mark can keep things rolling to complement their effort. 
The tough part for Houston trying to make it to the Final Four in their backyard is that they also have the toughest path forward, starting with a tricky contest against hot-shooting Miami followed by either of the top two other seeds in the region. 
6. Gonzaga
Whatever switch Mark Few has flipped, it certainly is working. KenPom's No. 1 adjusted offense has been cruising lately as part of an 11-game win streak, and the Zags head to Vegas as one of the more battle-tested teams given their aggressive non-conference slate. Drew Timme remains a force on both ends and is surrounded by a group of really impressive veterans who understand what the moment is and do not back down from it. This is the program's eighth Sweet 16 in a row, and it may be catching old tournament rival UCLA at just the right time, too. Given that this 2022-23 season has been about as parity-filled as they come, there's a case to be made that the stars are starting to align for the blue-blooded mid-major.
7. Creighton 
There was never a talent question about the Bluejays — they were picked to win the Big East and were a preseason top-10 team for a reason. There was never a question about coaching, either, with Greg McDermott having plenty of experience in the tournament. There was a question about them putting it all together, however, and it just might be that this group is finally starting to answer it in the way everybody expects. Ryan Nembhard and Ryan Kalkbrenner are two matchup nightmares who combined for 61 in a blowout of Baylor on Sunday and have picked the perfect time to elevate their very complementary games. Creighton is difficult for any team to prepare for on short rest and also gets the benefit of seeing ultimate underdog Princeton with a trip to the Elite Eight on the line.
8. Arkansas
Perhaps things would have been a little different had the Razorbacks gone up against Bill Self in Des Moines, but that's a discussion for another day. Instead, the shirtless wonder Eric Musselman is in the Sweet 16 for the third straight season after knocking off reigning champs Kansas. More to the point, the team is aiming to extend its streak of Elite Eight appearances (at a minimum) after finally living up to their talent level at the right time of the year.
Davonte Davis has been phenomenal in scoring 16 points against Illinois and 25 against the Jayhawks, while Ricky Council IV keeps stepping up in clutch moments. This group is long, gets in your face on defense and seems to seize on the moment anytime there's an opportunity. Injuries contributed to going 22-13, but this just might be an Arkansas side peaking at the perfect opportunity as they head to Vegas.
9. Kansas State
In terms of storyline, Markquis Nowell and a handful of ex-New Yorkers leading the Wildcats from the Little Apple to the big one after being picked dead last in the Big 12 preseason sure ranks up there. Head coach Jerome Tang has an edge about him that has transferred to his players, and they seem to use that whenever the moment calls for it. This group is fun to watch offensively, between the 5-foot-8 Nowell pulling strings, to Keyontae Johnson throwing thunderous dunks down — and they could be ready to raise their game up another notch once the ball gets rolled out to center court next week at Madison Square Garden. Emerging through the weekly grind that is the Big 12 prepared the Wildcats well for what they face in the region, and it is starting to look less and less shocking to think they're on the doorstep of a Final Four run.
10. Miami
Yes the ACC was not great this season, something that was borne out with the Hurricanes capturing a slice of the regular season title and carrying the league's banner into the second weekend all alone. But overlook this group at your own peril because "The U" has been clicking the past two games at a level they have only shown flashes of beforehand. Isaiah Wong was terrific in putting up 27 to help beat Indiana, and Norchad Omier appears to be at full health (ankle) the way he is cleaning the glass. Jim Larranaga has seen just about all there is to see on a basketball court and will no doubt have a great game plan in store for a susceptible Houston squad, too.
11. Tennessee
When point guard Zakai Zeigler tore his ACL at the beginning of the month, many wrote off the Vols' chances of making a run, an injury compounded by seven losses in their final 12 games of the regular season. In a gritty victory over Louisiana and a physically imposing one over Duke, it might be time to throw that thinking out the window. Rick Barnes is a steady hand on the sidelines and power forward Olivier Nkamhoua has emerged as a bully on the low block lately. The defense is still way ahead of the offense right now, but if they can hit shots and play fairly mistake-free, the East Region is there for the taking.
12. Michigan State
Tom Izzo in March — is there anything more reliable in the sports world? Few things compare after the esteemed head coach guided a rollercoaster group of Spartans to his 15th Sweet 16 with an impressive victory over Big East champs Marquette and a coaching masterclass against more physically imposing USC. Tyson Walker has really stepped up in the backcourt and is also among the defenders who seem to swarm every loose ball and pull down every rebound. If the turnovers continue to be kept to a minimum and the open shots in the lane keep falling, this trying time for the university might just be able to be alleviated some with a trip to the Final Four.
13. Xavier
It seems fitting that Sean Miller, of all people, would have to turn to a Jerome (Hunter, in this case) in March to help save the Musketeers' season. The 6-foot-8 forward has been excellent with an increased workload lately, helping power the team back into the Sweet 16 for the first time since 2017. Both wins over Kennesaw State and Pitt were a little closer than anybody in the program would have liked, but also showcased how tough this group was in spots where others would have folded. An upcoming matchup against Texas is a pretty tall barrier, but the Big East runners-up are unlikely to blink one bit given the way the play during seemingly every second half.
14. San Diego State
The number of positive conversations about Mountain West basketball has been few and far between lately, but the Aztecs are trying to change that with this run. Four players finished in double-digits against Furman and Brian Dutcher's side had the defensive effort to match across both wins as they have all season long. SDSU is on a six-game winning streak and has scored at a much more productive rate than they're used to (especially senior guard Matt Bradley), seemingly peaking at the right time.
Of course, the downside is that their path to the second weekend has been one of the easiest anybody has had, and their reward is none other than top-ranked Alabama up next.
15. Florida Atlantic 
Hoot hoot, the Owls are into their first Sweet 16 in school history just two days after notching their first March Madness win the beaches of Boca have ever seen. This group knows how to win — 35 times so far — and has remained one of the better offensive attacks in the country with a variety of looks that head coach Dusty May draws up. Johnell Davis just put in a stat line that had never been done before in the tourney (29 points, 12 rebounds, five assists, five steals) and has a pretty interesting mix of young guys playing at a high level. Sure, they knocked off Cinderella to advance, but perhaps the shoe can still fit at FAU given the favorable draw in the East.
16. Princeton
Even head coach Mitch Henderson probably couldn't have seen this run to the Sweet 16 coming for the first time at the school since LBJ was in office. Nothing in the underlying metrics suggested it nor a look up and down the roster that are the only ones paying their own way for school given that they don't have scholarships. Still, Henderson has made some great coaching moves in the upset against Arizona and had his players simply out play Missouri while making every one of their possessions count. It can be hard for an Ivy League school to get neutrals to root for them but the Tigers just might be one exception based on what they did during the first weekend. 
Bryan Fischer is a college football writer for FOX Sports. He has been covering college athletics for nearly two decades at outlets such as NBC Sports, CBS Sports, Yahoo! Sports and NFL.com among others. Follow him on Twitter at @BryanDFischer.
Read more:
FOLLOW
Follow your favorites to personalize your FOX Sports experience
---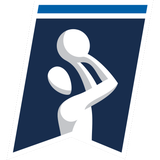 Get more from College Basketball Follow your favorites to get information about games, news and more
---