Eric Williams
NFC West Writer
SANTA CLARA, Calif. – SANTA CLARA, Calif. — Fred Warner and Brock Purdy shared an embrace before the All-Pro linebacker took the stage to address reporters after his team's latest setback, a 31-17 thumping at the hands of the Cincinnati Bengals that gave the San Francisco 49ers a three-game losing streak heading into the bye week.
At one point 5-0 and considered perhaps the best team in the NFL to start the year, the 49ers are in a free fall, dropping to 5-3 and second place in the NFC West behind the Seattle Seahawks (5-2).
But despite his team's struggles in general — and specifically those of Purdy — Warner said he still believes in the second-year QB. 
"What do you want me to say, no?" Warner said. "The thing is, the quarterback is always going to receive the brunt of the criticism. But Brock is, like, the least of my worries. Brock is made of the right stuff. Yeah, can he protect the ball better? Sure, but he's the reason why we have a chance to win games, in every single game we're in.
"The common denominators right now I haven't been able to say in the last three games the defense has had our best outing, and we just happen to lose. We're not playing good football on our side, and that's the reason we haven't won these last three games." 
Purdy certainly has contributed to losing. After not throwing an interception in the first five games, Purdy has turned it over six games in the last three, including four in the fourth quarter. San Francisco has averaged just 17 points per game during the losing streak after scoring at least 30 points every game during the 5-0 start.
Purdy finished 22-of-31 for 365 yards, with a touchdown pass, two interceptions and a lost fumble. Bengals defensive coordinator Lou Anarumo did a nice job of changing up his looks and making it hard on the young QB.
In the fourth quarter of the last three games, Purdy has completed 20-of-39 passes (54.1 %) for 287 yards, with a touchdown and three interceptions for a 54.7 passer rating. Purdy talked about the delicate balance of playing free so he can make plays, but also not playing recklessly in critical moments of game.
"It's trusting the play, trusting what we're trying to do and the boys getting open," Purdy said. "The offensive line, the play call — trusting that. And if it's not there, try to make something happen, but don't force it. Clearly, toward the end of the game, that's what I was doing, trying to force things." 
However, as Warner said, San Francisco's defense has failed to get consistent pressure up front, and that's led to the 49ers giving up big plays in the back end and not getting off the field.
On the other side, Bengals quarterback Joe Burrow showed why he's one of the best in the game, completing 28 of 32 passes for 283 yards, with three touchdowns and no interceptions for a 134.8 passer rating.
San Francisco sacked Burrow three times but did not generate consistent pressure throughout the game. The Bengals also finished with 134 yards rushing, averaging five yards per attempt.
San Francisco blitzed just six times all game and spent 71 percent of all snaps in zone coverage, according to Next Gen Stats. With no pressure being created schematically by 49ers defensive coordinator Steve Wilks, Cincinnati receivers like Ja'Marr Chase and Tee Higgins consistently found space in the middle of San Francisco's defense for big chunks. 
But like with Purdy, Warner didn't blame Wilks for the struggles of the defense.
"Players win games, not coaches," Warner said. "I think he's done a great job. There's going to be ebbs and flows in a season, especially with a new coordinator. The offensive side has gone through as well, when we lose (Mike) McDaniel. Even though Kyle (Shanahan) is the play caller.
"When you lose a coach, there's going to be adjustments being made throughout the season. So, we've got to continue to work on that. But at the end of the day, players are going to be the reason why we win games.
Running back Christian McCaffrey served as one of the voices of reason in the locker room afterward for the 49ers. He pointed out that San Francisco was 3-4 last season when they made a mid-season trade for him.
McCaffrey, who tied the league record held by Lenny Moore for touchdowns in consecutive games with 17 on a 2-yard touchdown run in the opening quarter, said the 49ers still have plenty of time to get things turned around.
"The time to panic is definitely not now," McCaffrey said. "We need to be urgent, but they beat us today. It should piss everyone off and it does. Like I said, we have the right guys to get a little bit of rest and come back hungry as ever." 
Tight end George Kittle finished with a game-high nine receptions for 149 yards on 11 targets. He said San Francisco must get back to what they do best: running the rock and taking care of the football.
[Want great stories delivered right to your inbox? Create or log in to your FOX Sports account, follow leagues, teams and players to receive a personalized newsletter daily.]
"All I know is it's hard to win football games when you lose the turnover battle, which we've done two games in a row," Kittle said. "We obviously have to play better, and we have to put ourselves into situations where we can run the football more, and we don't have to throw the ball so many times."
Eric D. Williams has reported on the NFL for more than a decade, covering the Los Angeles Rams for Sports Illustrated, the Los Angeles Chargers for ESPN and the Seattle Seahawks for the Tacoma News Tribune. Follow him on Twitter at @eric_d_williams.
---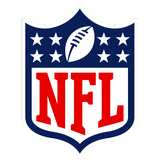 Get more from National Football League Follow your favorites to get information about games, news and more
---