PHOENIX — The Texas Rangers, high off a playoff win, boarded a late-night flight from Baltimore to Dallas. The club had just taken a commanding 2-0 lead over the Orioles in the American League Division Series. The Rangers were one win away from advancing to the franchise's first ALCS since 2011. But, first, there was an unforgettable three-hour flight standing in their way.
Several players played cards in the back of the plane, a common pastime for those who ply their craft in America's pastime. Max Scherzer, who was dealing with a stomach bug, was one of those players. This, Jacob deGrom decided, provided the perfect opportunity to pull off an epic prank. DeGrom discreetly asked the flight assistant, Missy, to tell Scherzer to wear his mask if he's going to play cards so that no one else would get sick. Missy, per deGrom's direction, told Scherzer the request was coming from the Rangers manager, Bruce Bochy.
"He was probably cussing me out," Bochy laughed. "He actually wore it. He was respectful with everything. He put it on." 
"He wore it the whole freaking flight," said a teammate, who was only comfortable speaking about this very serious prank on the condition of anonymity. "Three hours. It was hysterical. Whole flight he's wearing it. We're all cracking up. He had no idea. No idea."
The following day, the Rangers held a workout at Globe Life Field. DeGrom told Bochy about the prank he'd pulled off, but the horseplay wasn't over yet. He asked the skipper to add another layer to the joke by being a part of it. So Bochy walked up to Scherzer at the team workout. 
"What the hell were you wearing a mask for?" Bochy asked. Scherzer responded, "You told me to wear it." Then Bochy lied and said he was anti-mask. "I don't know what you're talking about," the manager replied, faking his confusion well enough to merit Oscar consideration.
For Scherzer, the mystery of who pulled off the mask prank went on for days. Finally, more than a week later, players told Scherzer that deGrom was behind the joke. 
"He's just a goofball," teammate Will Smith said of deGrom. "Florida redneck, goofball. He likes to hunt. He's fun. The Max prank is his best one so far. We finally told him. Max gave deGrom his props. He said, 'That's one of the best ones you've pulled off.' DeGrom got him pretty good."
That clever, slightly wicked, prank was just one of many jokes deGrom has pulled off this year with Texas. It's the star pitcher's own way of contributing to the Rangers' historic World Series run, even though deGrom hasn't pitched since June following his second career Tommy John surgery. Because deGrom can't torture opposing hitters, he teases his teammates instead. 
"Obviously, I wish I was out there," deGrom told FOX Sports after Texas edged Arizona in Game 3 of the World Series. "But now it's about these guys and what they're doing. It's very cool."
Rangers rout D-backs in Game 4: Jeter, Big Papi & A-Rod react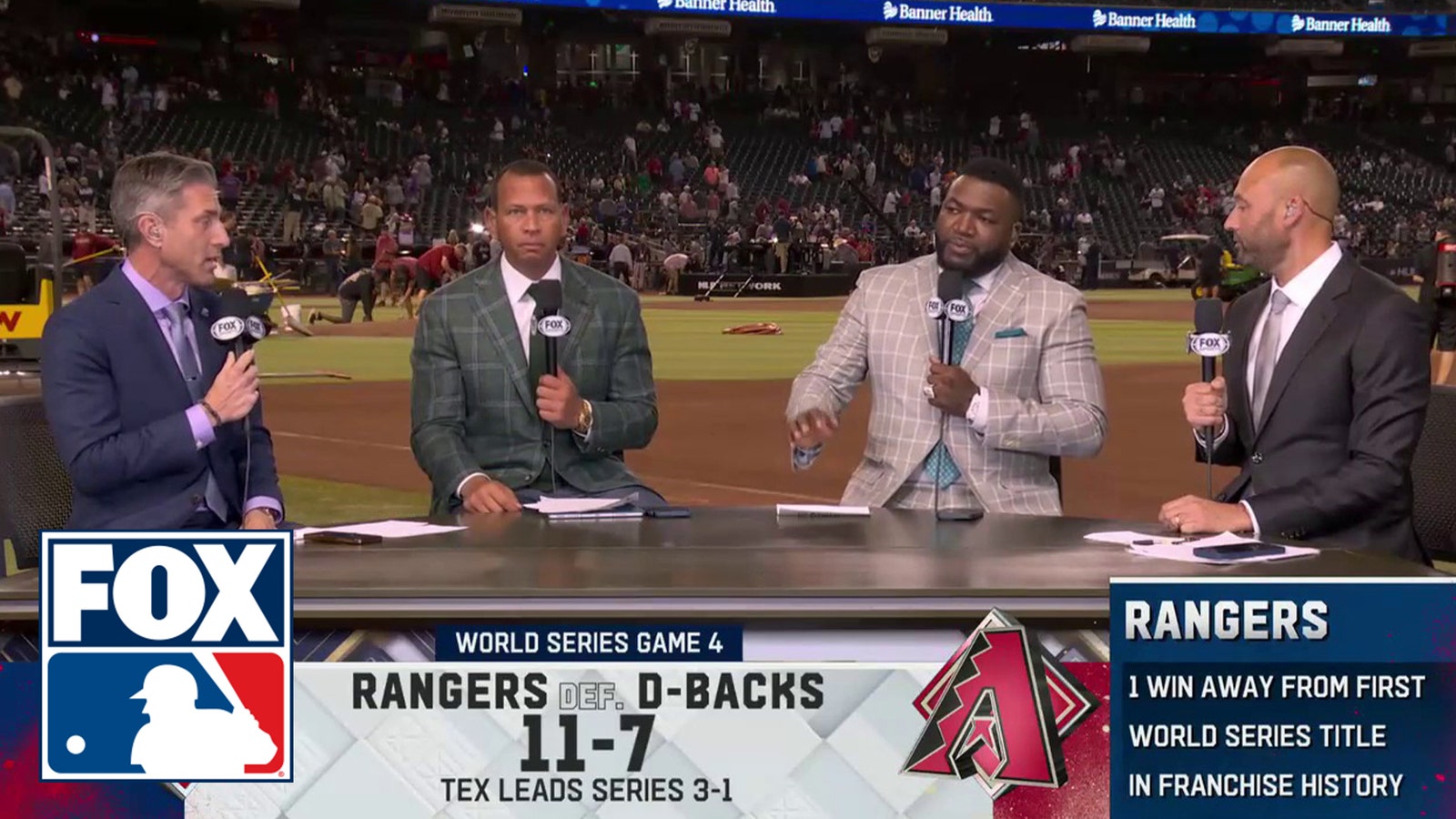 DeGrom's injury was a massive blow for the Rangers, who had just made him the second-highest paid player on the roster. In December, the Rangers offered a five-year, $185 million contract to lure the then-free agent away from his homegrown Mets organization and into the Arlington rotation. He was supposed to be the ace of a revamped Rangers pitching staff. It was all going to plan — a 6-0 start to the season, 2.67 ERA and absurd 1.54 FIP — before he discovered the ulnar collateral ligament in his right elbow was torn. 
Despite the disappointment, deGrom is doing his best to make a difference. The Rangers, who have been beside deGrom all year, said he helps make the mood light, reminds teammates not to take things too seriously, and is still there to provide support and insight whenever his peers need it. "He can help righties, he can help lefties, he can help young guys, he can help old guys," Smith said. But deGrom also knows when to strike a serious tone. 
After Texas suffered a heartbreaking loss to the Astros in Game 5 of the ALCS — the one in which José Altuve crushed a go-ahead home run off José Leclerc in the ninth inning — deGrom spoke up. This was rare. The 35-year-old is quiet and soft-spoken by nature. He's not a rah-rah leader; it's just not his style. Walk into the Rangers clubhouse and the lanky, 6-foot-4 deGrom is typically keeping to himself. Sometimes he plays cards with teammates. Other times, he's shuffling to his locker, taking long strides to the kitchen or settling down on the couch to watch random videos of coyotes or monster trucks. After all, his warmup song is "Simple Man" by Lynyrd Skynyrd for a reason.
"He's the superstar that doesn't want attention," Smith said. "So he tries to stay out of the way."
But he also has an uncanny sense of when his teammates' spirits could use a little boost. So, after that Altuve-induced trauma in the ALCS, deGrom was the first one to encourage the clubhouse. 
"Hey, we got our butts kicked," deGrom told the team after Game 5. "We played a really good game. These are all really good teams. That happens. It's how you respond, how you bounce back. You guys will get 'em tomorrow."
Then the Rangers went to Houston and won the next two games to advance to the World Series.
Rangers' epic locker room celebration after defeating Astros in ALCS
Encouraging messages mean more to his teammates when they come from deGrom, in part because they know just how badly he wants to be in their shoes as they stand just one win away from winning the Fall Classic. Those that spent the 162-game season with deGrom said the star pitcher was externally upset about his season-ending injury for only one day: that early June morning when he learned he needed to go through his second Tommy John surgery. Typically stoic, deGrom was in tears when he spoke to reporters about his impending surgery. The Rangers never saw him get that low, or even close to it, again. 
Texas pitcher Dane Dunning, who underwent the same operation on his pitching elbow in 2019, said he was inspired by the way deGrom handled his injury news. While others would go "down in the dumps" following that kind of shock, Dunning said, deGrom's outward emotional recovery was noticeable. The following morning, he was back to being the simple, cheeky teammate who is always corralling a group of players to play cards with him.
"I know it kills him not to be out here," Texas outfielder Travis Jankowski said. "I can't even imagine being the greatest pitcher on the planet and getting hurt and having to watch a World Series. But he doesn't just linger there and sulk. He wants to win this for Texas, for us, for himself. He wants to win and he's going to do everything he can." 
Dunning added: "He doesn't talk all too much. But when he does, his voice is heard. It's the same thing with Corey Seager. He kind of sticks to his own, does his routine, but when he does say something, his voice is heard. I like it a lot, because both of those guys are lead-by-example guys. So, when they do say something, it's like your ears perk up a little bit more. It's like, 'Alright, we got this.'"
But deGrom doesn't dwell on serious business if he can help it. More often, he's pranking his teammates. No one is safe, not even a future Hall of Famer like Scherzer. When the Rangers played in Oakland in August, deGrom was in the dugout poking holes in water cups and leaving them in random locations on the bench.  
"He would like, poke a hole in a paper cup, set it on the cooler, and someone's sitting there, so it slowly leaks out," Dunning recalled. "Next thing you know, your pants are wet. You're like, 'What the heck?' Other times he'd poke a hole in a water bottle, like when you're in school, and then he'd squirt people with the water."
Previewing Rangers' Nathan Eovaldi vs. D-backs' Zac Gallen in Game 5
DeGrom grew up in the Mets organization jesting his teammates, establishing his reputation as a prankster dating back to his earliest days in New York.
After tossing seven scoreless innings in Game 1 of the 2015 NLDS against the Dodgers, deGrom entered his press conference at Chavez Ravine in cheerful spirits. He was sandwiched at the podium between David Wright and Daniel Murphy when Wright lowered deGrom's seat. While Murphy was speaking into the mic, responding to a question, deGrom lowered Murphy's seat, too. Murphy was rattled, letting out a "Yowzer!" that interrupted his response, while deGrom shamelessly smirked next to him. "That's messed up, Jake," Murphy said while Wright and deGrom kept laughing.
In spring training of 2017, a Mets minor-leaguer parked his car in deGrom's spot at the team's Port St. Lucie facility. Kevin Kaczmarski claimed it was accidental, though deGrom's No. 48 was hanging on the wall in front of the spot. Mistake or not, he learned the hard way not to make that error again. When Kaczmarski returned to his Ford Focus in the evening, it was completely covered in plastic wrap. Mets pitcher Josh Smoker tweeted, "Word to the wise. Don't park in deGrom's spot," to which Kaczmarski responded, "I'll wear it."
Beyond pranks, deGrom likes to keep the clubhouse lighthearted. He's known for his junk-food-heavy diet, so it was hardly a surprise when he was one of the players behind the hot-dog-roller setup in the Mets' 2018 clubhouse. One early afternoon at Citi FIeld, there were four hot dogs grilling on a roller in the vacant locker between deGrom and Jay Bruce. DeGrom, as it turned out, just wanted a hot dog for a day game. 
"He's been an A-plus teammate. You wouldn't know [he's injured]," Scherzer said. "He has the biggest smile on his face, and that's infectious. A lot of times you look at Corey Seager and say, that's our guy. But a lot of times, the clubhouse mentality shows up from other guys. Guys who are not in the spotlight. Guys who are struggling or going through the hard times. He's the guy that's going through the hard times right now. And he's got the biggest smile and he's being the best teammate that he can possibly be. Jake's doing it for this team and club. You can definitely feel his presence within this clubhouse." 
It hardly matters to the superstar who doesn't want attention that he is often doing things that warrant it.
Sitting in the visiting dugout ahead of Game 3 on Monday, Bochy reflected on the enormity of the loss of deGrom to the injured list. While Bochy acknowledged it's been a difficult year for deGrom, he complimented the pitcher's sense of humor. The skipper playfully joked that no one should feel bad for the two-time Cy Young winner. 
"You don't feel bad for me, not having him?" Bochy quipped. "You don't think I want him out there?"
Who wouldn't want the superstar — with a career 2.53 ERA over the span of 10 years — out there? It's a loss for baseball when a generational pitcher is sitting idle on the injured list, even more so while his team plays on the game's biggest stage. There's no denying deGrom's repeated injury history is an unfortunate part of his legacy. Since 2021, deGrom has logged just 186.2 innings. When people refer to him as the best pitcher in the world, the declaration is almost always followed by two words: when healthy. 
If all goes well with his rehab, deGrom will return to a major-league mound in late 2024, at the age of 36. Those that know him believe he will pick up right where he left off. Every time deGrom is healthy enough to actually do his thing — throw 100 mph fastballs, strike out batters at a preposterous rate, and compile some of the finest ERAs and advanced stats in the history of the sport — he's special to watch. For fans, teammates, coaches and staffers alike, watching him carve up a lineup has been equated to a religious experience.
Besides continuing to rehab his elbow, deGrom's next goal is to show his 4-month-old son, Nolan, what it's like when he takes the mound. Unlike deGrom's son Jaxon Anthony and daughter Aniston Grace, Nolan Myles has yet to see his father, the legendary pitcher, pitch. Even though deGrom was told a second Tommy John rehab takes longer to complete than the first, the right-hander believes he's on the faster track to recovery because he's 13 years removed from his first elbow procedure. As of now, he's aiming for an August 2024 return. Until then, he's the most ardent supporter in the Texas dugout.
It wasn't what the team or deGrom expected, but he's found his own way to fuel the Rangers' thrilling run to the World Series. The best pitcher on the planet has found happiness in being the best teammate.
"Everybody's rooting for each other and I want to be a part of it, anyway I can help," deGrom said. "If anybody's got a question, that's how I've been, like if you need to ask me anything, I'll let you know what I think. But being around these guys and pulling for each other, it's been a fun ride."
Deesha Thosar is an MLB writer for FOX Sports. She previously covered the Mets as a beat reporter for the New York Daily News. The daughter of Indian immigrants, Deesha grew up on Long Island and now lives in Queens. Follow her on Twitter at @DeeshaThosar. 
Flippin' Bats: 
---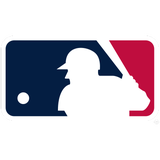 Get more from Major League Baseball Follow your favorites to get information about games, news and more
---