Ben Roethlisberger admitted he has mixed feelings about what will happen to his former team after he retires at the end of the 2021 season.
The Pittsburgh Steelers quarterback shared with Kenny Pickett on his podcast, "Footbalin with Ben Roethlisberger," that he didn't want him to succeed right away in his rookie season.
"I'm going to be completely honest, I'm going to be super transparent here, and I'm going to hurt myself," Roethlisberger said. "I probably shouldn't say this, but who cares at this point. I wouldn't say I wanted Kenny to fail necessarily, but when someone comes to replace you…then it's like, Ben who?"
Roethlisberger, who was the Steelers' starting quarterback for 18 seasons, helped the team win two Super Bowls and earned six Pro Bowl nominations during his career. But, as with almost all professional athletes, his performance dipped toward the end of his career. He threw for 3,740 yards, 22 touchdowns and 10 interceptions in his last season. He also had a passer rating of 86.8, which was his third-worst single-season passer rating of his career (excluding his two-game 2019 season).
After Big Ben retired, the Steelers selected Pickett in the first round of the 2022 NFL Draft. He didn't start right away, sitting the first three games of the 2022 season behind Mitch Trubisky. But once Pickett emerged as the starter, Roethlisberger felt some guilt about his early rooting interests, saying, "I think it's probably my selfishness, and I feel bad about it."
The Steelers went 2-4 in Pickett's first six starts. But things began to change later in the season, as Pickett won the last five games he started and finished, helping the Steelers to a 9-8 finish.
While Pickett finished the season with 2,404 passing yards, seven passing touchdowns and nine interceptions, his stats also improved down the stretch. He threw just one interception in his last eight games and led the Steelers to back-to-back fourth quarter victories against the Las Vegas Raiders and Baltimore Ravens.
Roethlisberger said he became a Pickett fan before his late-season comeback and admitted he "didn't know" much about Pickett, adding he was "pleasantly surprised."
"As you started hitting, I found myself rooting for you more and more," Roethlisberger said. "I wanted you to succeed, I wanted you to win games, I wanted you to go to the playoffs. I feel bad for feeling so early, but I'm glad I made the transition to loving you and rooting for you."
The Steelers' late-season run wasn't enough to make the playoffs, but Roethlisberger believes his former team has fortunately found his successor.
"I think you're the future of this team," Roethlisberger told Pickett. "Really. And I think the fans should be lucky. They're lucky to have you."
Roethlisberger said the two now have a relationship, and he texts Pickett after games to offer his support.
"I appreciate that man," Pickett told Roethlisberger. "That means a lot. Obviously, watching you grow up… It means the world."
FOLLOW
Follow your favorites to personalize your FOX Sports experience
---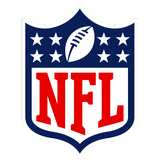 Get more from the National Football League Follow your favorites for information on games, news and more
---