Bob Pockrass
FOX NASCAR Insider
NEW YORK — Ryan Blaney might put part of the money he earned from winning the NASCAR Cup Series championship into one of his favorite passions — Star Wars.
The 2023 Sprint Cup Series champion had several stops on a media tour Tuesday in New York City. He had his clothes for the trip already with him Sunday for the championship race at Phoenix Raceway, not because he was cocky thinking he definitely would win the title, he just didn't want to have to scramble if he did win the title.
The Team Penske driver didn't just do interviews Tuesday. He stood with the trophy for a variety of photo shoots. He still hasn't determined where the championship trophy is going to go at his home.
As he stood near the top of the Empire State Building, he soaked in the view and his new status.
[Ryan Blaney rides season's highs and lows on path to becoming champion]
"That was cool," he said. "I've never been in the Empire State Building."
Speaking of things that are cool for Blaney, one item talked about over the weekend still remains unclear. His good friend, Bubba Wallace, had a Star Wars paint scheme and themed helmet and firesuit for the championship race. Blaney, well-known as a Star Wars fan with a huge Darth Vader tattoo on his leg, was hoping to do a trade.
"If he wins the championship, I might give it to him," Wallace said a day before the championship race. "I'll give it to him. Maybe. I've just always loved my helmets."
Blaney sounds like he's still holding out some hope.
"I was begging for his helmet. He said, one of them has got to go to the CEO of [sponsor] Columbia," Blaney said Tuesday. "One of them is going for auction. So I might have to be bidding on that one for an auction. Or I might be able to get a fire suit.
"The fire suit was pretty awesome as well. One of those things, I'm going to try to push him into giving me."
Drivers do not get paid by NASCAR for the championship, all the money goes through the team. A Cup championship is worth approximately $2.5-$3 million to the team as a bonus for the season and the final amount would be more than that as NASCAR's agreement with the teams has a portion of each race payout determined on their overall performance the previous three years.
Why Ryan Blaney deserves the 2023 Cup Championship
What a driver gets from winning the championship depends on the driver's contract with the team, but when counting bonuses and percentage of the payout to the team, it is likely at least $1 million of what is paid to the team.
Among likely other plans for the extra cash, Blaney has his eyes on a Star Wars gift to himself with a portion of the bonus money.
"I had some stuff on my list that I wanted to buy, some Star Wars stuff that I'm definitely getting now," Blaney said. "I found some original movie posters that they put out in front of the movie theaters back when the originals came out.
"I think I'm going to get those now."
Bob Pockrass covers NASCAR for FOX Sports. He has spent decades covering motorsports, including the past 30 Daytona 500s, with stints at ESPN, Sporting News, NASCAR Scene magazine and The (Daytona Beach) News-Journal. Follow him on Twitter @bobpockrass, and sign up for the FOX Sports NASCAR Newsletter with Bob Pockrass.
---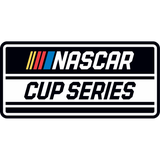 Get more from NASCAR Cup Series Follow your favorites to get information about games, news and more
---