Ohio State head coach Ryan Day revealed in a news conference with local media on Wednesday that he's still not happy with a controversial ruling during his team's 42-41 loss to the eventual national champion Georgia in a College Football Playoff semifinal in the Peach Bowl.
Star Ohio State wide receiver Marvin Harrison Jr. left the game in the third quarter after a hard hit in the end zone by Georgia safety Javon Bullard. The Bulldogs defensive back was allowed to remain in the game when officials ruled after a replay review that he did not commit a targeting penalty.
Day spoke at length about the play — and his fury over the no call — for the first time Wednesday, revealing that Harrison wasn't just taken out of the game, he was literally knocked out on the play.
"I made a lot of calls after the game," Day said. "I felt like he was a target. These days, when things are moving fast, and you don't see the replay, it's very hard to see. The hardest thing for me is for our medical staff to let us know that he he was. He was knocked unconscious and that's why we're not going to put him back in the game, but the flag is picked up to point."
Day revealed that he spoke with referees from the Big Ten and the Pac-12, the conference whose referees worked the game. (It is common practice in college football bowl games, especially major ones, to have teams of officiating from a conference not represented by either team in the game.) He also spoke with Steve Shaw, the national coordinator of NCAA football officials.
"The explanation I was told [by the Pac-12] it was that [Bullard's hit] It wasn't strong enough," Day said. "Then I asked to speak to the chief of officials, Steve Shaw. He explained to me that the blow did not go directly to Marvin's head. It was not a shot in the head, but in the shoulder.
"I totally disagree with that, but that was the decision that was made and those were the two explanations that were given to me."
Day made it clear he was taking a filtered approach with his response, even double-checking with an Ohio State sports information officer to see if he was cleared to discuss the play. During the game, he was visibly furious on the sideline after the no-call, and it seems the fury hasn't completely subsided in the month since that game.
[R.J. Young: Ohio State is primed to reload in 2023 even with C.J. Stroud bound for NFL]
How should Buckeye fans feel about Ohio State?
Joel Klatt reacts to Ohio State's loss in the Peach Bowl and explains how Buckeye fans should feel about their team after their second straight loss.
He had reasons to be. Regardless of the legality of Bullard's success, Harrison's departure was a massive loss for Ohio State. Coming off a 2022 regular season in which he established himself as one of the best wide receivers in college football, Harrison already had 106 yards and two touchdowns on five catches in the Peach Bowl before his injury.
The good news for Day and Ohio State is that Harrison will return to the Buckeyes in 2023. However, he will have a new quarterback throwing the ball to him after Heisman Trophy finalist CJ Stroud declared for the 2023 NFL Draft.
Redshirt sophomore Kyle McCord and redshirt freshman Devin Brown, both former top prospects coming out of high school, will compete for the starting quarterback position in practice spring, and Day said Wednesday that he would like to name a starter when the team wraps up spring camp.
CJ Stroud declares for the NFL Draft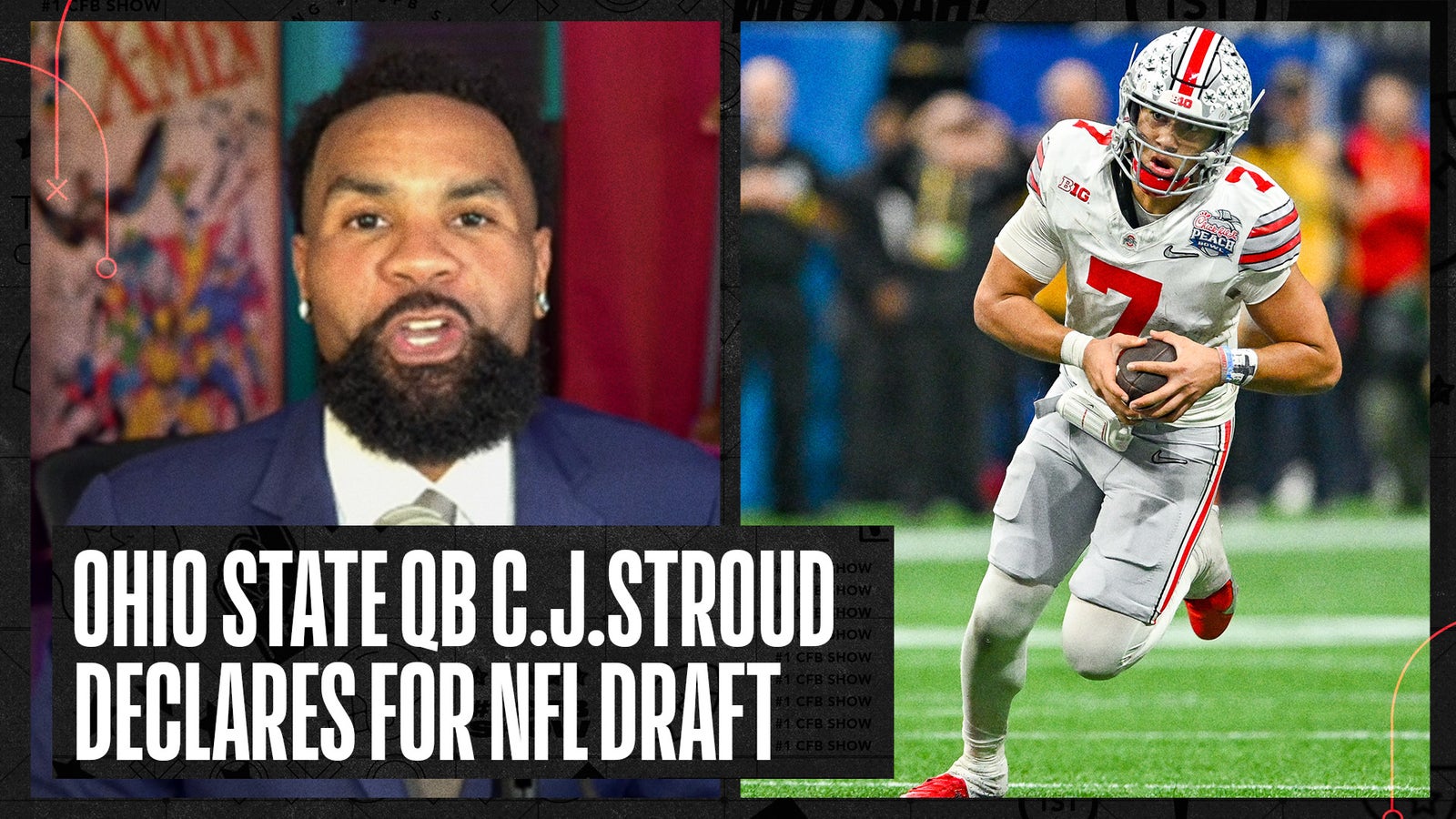 RJ Young shares his thoughts on the promotion of Brian Hartline to Ohio State's offensive coordinator.
Day also revealed that he is considering relinquishing play-calling duties on offense to newly promoted offensive coordinator Brian Hartline, who is widely regarded as one of the best assistant coaches in the country. Hartline will call plays during spring practice, Day said.
FOX Sports Top Stories:
---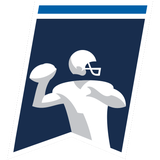 Get more from college football Follow your favorites for information on games, news and more
---
---