Ben Verlander
FOX Sports MLB Analyst
Shohei Ohtani tore his UCL for the second time earlier this week and will not pitch for the rest of this season. An enormous amount of speculation has circulated since then; should the Angels have sat him until he received an MRI? Was the reported fatigue actually early signs of the UCL injury? Did Shohei, his camp and/or the team ignore these signs, to his detriment? 
Since this debate — all pure speculation — has consumed all Ohtani discussion, I've received new information from a trusted source that helps answer these questions. 
First, the fatigue that we've been hearing about from Ohtani's perspective over the last month or so has really just been fatigue. After his start in Detroit — in which he threw his first MLB complete game, a one-hitter  — the fatigue naturally came about. It showed itself through dehydration and cramping, and that's all it was at that time. To be clear, this was not the product of an existing UCL issue. It was simply fatigue from a player who has both pitched and hit all season, which no other MLB player puts himself through. 
Second, as we know, on Saturday, Angels GM Perry Minasian said that earlier this month, the team offered to get the two-way star an MRI, an offer that was turned down by Ohtani and his agent Nez Balelo.
I'm told this came about after an Aug. 3 start in Seattle in which he dealt with a finger cramp. Nothing warranted or indicated that imaging was necessary. This was just a finger cramp, so there was no reason to conduct additional tests.
Going into his last and most recent start, I'm hearing that he was 100% and good to go. Shohei himself, and the people around him who care deeply about his health, did not believe an MRI was necessary. 
I got to know his agent, Nez Balelo — who was mentioned Saturday by Minasian — through filming Searching for Shohei. One thing I can promise you is that nobody cares more about Shohei Ohtani than his agent does. Balelo has Ohtani's best interest at heart 100% of the time, he is on top of absolutely everything and I don't think anybody cares more than he does — other than Shohei himself. 
It's also important to note that this UCL tear is completely different from the first one, which took place in 2018 and limited Ohtani to 1 ⅔ innings over the next two years. That tear felt different. Dr. Neal ElAttrache, the foremost expert on Tommy John surgery, conducted that operation and Ohtani made a full recovery. 
This recent UCL tear took place in a different part of the muscle. Every part of the muscle that was operated on during the first surgery is completely in place. Better yet, my sources expressed optimism to me about Ohtani's diagnosis.
Ohtani reached base four times against the Mets Friday night in his first game since the UCL tear — then got on base in his first three appearances Saturday.
He's in good spirits and everything is going to be just fine. 
[Do you want more great stories delivered right to you? Here's how you can create or log in to your FOX Sports account, follow your favorite leagues, teams and players and receive a personalized newsletter in your inbox daily.]
---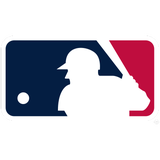 Get more from Major League Baseball Follow your favorites to get information about games, news and more
---