Shohei Ohtani's impending free agency will be unlike any before it.
While the two-way phenom won't officially be available for another nine months, the conversation about where he'll play next season and beyond has already started. But before we delve into his future, here's a quick refresher on his past.
Ohtani's first round of free agency was unique in the sense that the specific rules regarding his eligibility capped the amount of money he was able to sign for coming over from Japan. This, in theory, provided a path for each of the 30 teams to land him, needing to commit only a few million dollars to secure one of the most talented players in the world. 
But it soon became clear that Ohtani was less concerned with maximizing modest pay and more so with where he felt comfortable making the transition into Major League Baseball. He chose the Angels, to play with Mike Trout and live in sunny Southern California.
At the same time, it's worth remembering that Ohtani also came with question marks. The physical talent — especially on the mound — was understood, but many evaluators seriously doubted his ability to be a similarly impactful offensive player at the MLB level. It seemed likely he would succeed on the mound rather quickly, but an All-Star level hitter was not something evaluators expected right away, if ever.
We know now how silly that is. Ohtani has proven to be one of the best at both sides of the game, a true unicorn not just in baseball history but as one of the more spectacular athletes in the annals of sport. So, in less than a year, barring an unforeseen extension with the Angels, Ohtani will be back on the open market for any team to pursue.
And this time, it's going to cost hundreds of millions. Exactly how many, not to mention Ohtani's priorities and goals for his next team, remain somewhat of a mystery. But with the game's most anticipated free agency less than a year away, we'll happily begin the speculation early. 
Let's rank all 30 teams' chances to sign Ohtani to his next contract:
The free-spending favorites 
1A. New York Mets 
1B. Los Angeles Dodgers 
3. San Diego Padres 
4. New York Yankees 
While no one knows which qualities Ohtani will covet most, let's start with the obvious: If it comes down simply to which team offers the most money, it's hard to bet against a Mets franchise that just set a luxury-tax payroll record in 2022 and is set to blast past that number in 2023 — even after the Carlos Correa deal went south. 
Ohtani's deal will likely require much more than the $315 million that Steve Cohen was set to give Correa, but perhaps that saga makes him even more willing to secure the biggest star next offseason. The top end of the Mets' rotation is filled with short-term, high average-annual-value deals; Ohtani could provide the long-term exception. 
The Dodgers don't look like they'll be able to reset their luxury-tax penalties the way they might have hoped, but their notable absence at the top end of the free-agent market this offseason and their considerable step back in spending could be attributed both to their desire to see what they have in their top prospects and, perhaps, to go all-in for an even greater asset in 2024. 
Compared to the last time Ohtani was available, the universal designated hitter should put them on a more level playing field this time around. With Walker Buehler still on the mend and Julio Urías and Clayton Kershaw both set to become free agents after next season, the Dodgers could be ready to provide Ohtani whatever he needs. The short drive from Ohtani's current home can't hurt, either. 
Speaking of which, if staying on the West Coast with a chance to win in a smaller market is enticing, that could play in the Padres' favor. A franchise that just four years ago operated with a $135 million luxury tax payroll is now double that, suddenly among the heavy hitters in free agency. San Diego ownership seems intent on keeping the party going after the club's first NLCS appearance since 1998. 
If Manny Machado opts out next year, or if the Padres don't think they'll keep Juan Soto long term, either could be reason enough to provide another massive nine-figure deal to the unquestioned top player — and perhaps pitcher — available. 
Ben Verlander's Top 10 offseason winners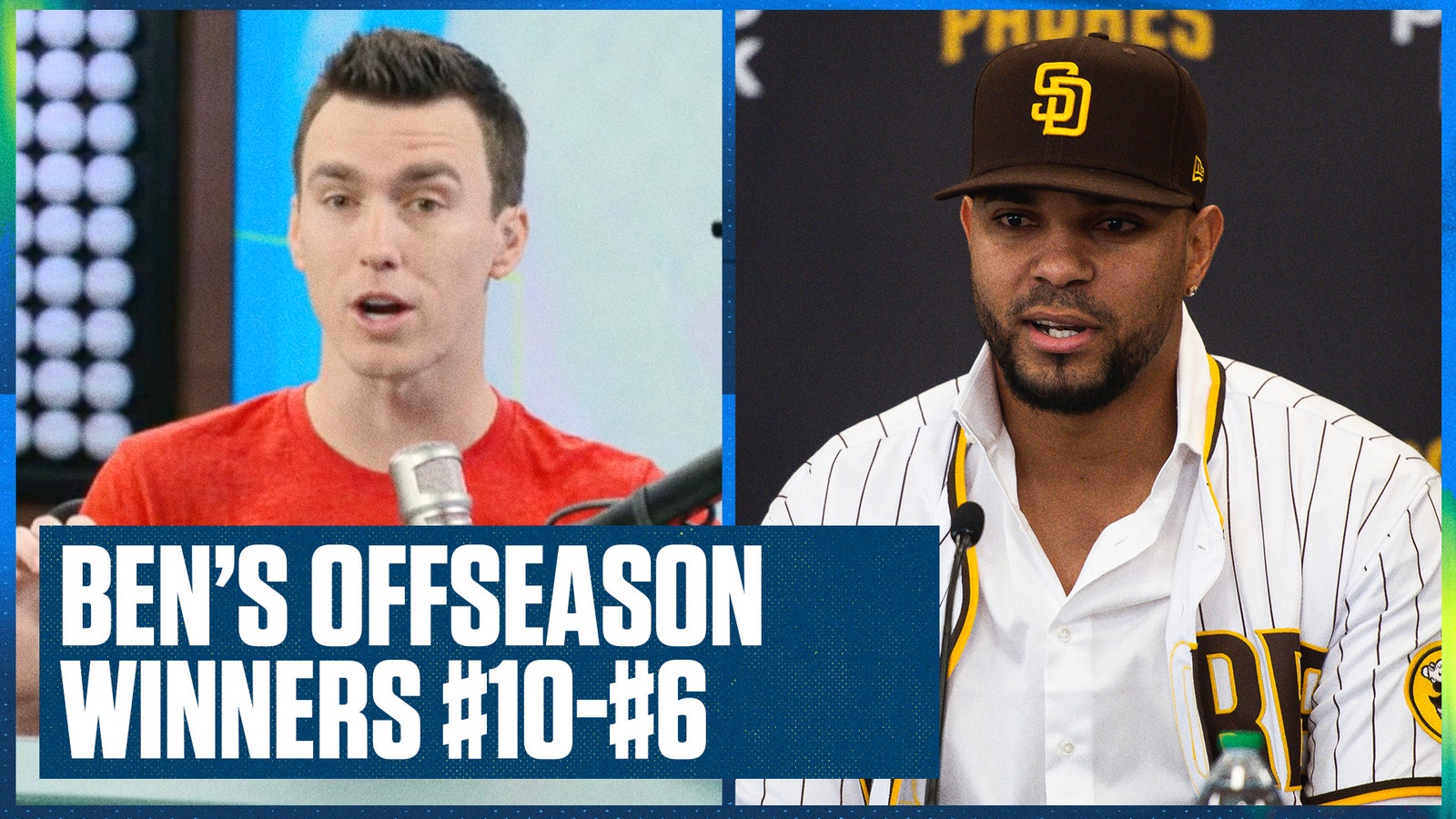 Where did the Padres and Braves land in Verlander's rankings?
This offseason, that prize went to the Yankees, who not only kept Aaron Judge in pinstripes but also reeled in lefty hurler Carlos Rodón. They certainly don't need Ohtani in their rotation, already boasting one of the best one-two punches in the game with Rodón and Gerrit Cole, but the addition would give them the irrefutable top rotation in baseball for years to come. 
— Rowan Kavner
The big-market hopefuls 
5. San Francisco Giants 
6. Boston Red Sox 
7. Texas Rangers 
8. Chicago Cubs  
That brings us to this next group of clear contenders who, as of now, remain deficient in one key category: the standings. All but one of these teams were finalists for Ohtani in 2017, and the first two, San Francisco and Boston, have done some serious winning since then. But both the Giants and Red Sox followed their success with regression, and the Rangers and Cubs haven't won a playoff game during this span. Because all four teams continue to have legitimate on-field deficiencies, none can be deemed favorites in the Ohtani sweepstakes.
All four teams warrant consideration, however, because they have flexed financial might, both historically and in recent seasons. The Giants nearly signed Correa and retained significant flexibility with the deal's dissolution. The Red Sox extended Rafael Devers and wanted to re-sign Xander Bogaerts. The Rangers signed three top-tier free agents over the past two years. The Cubs are ramping up their payroll again, as exemplified by their Dansby Swanson signing. 
Remember, the Angels weren't exactly a contender when Ohtani picked them back in December 2017. They had just completed back-to-back losing seasons. They spent money, sure, but not to the degree of the top-five behemoths in the sport. In picking Anaheim, he clearly made an unconventional choice. Who is to say he will not do the same next winter?
You could argue that Ohtani has made more clear of late that winning is important to him. He notably said last year that "my feelings of wanting to win are stronger" than his affinity for the Angels' fans or organizational atmosphere. We know, then, what these four teams must do if they want to sign the sport's most talented player: They must win. The bet here is that at least one of them does enough in 2023 to factor into the competition for Ohtani.
— Pedro Moura
The dark horses
9. Philadelphia Phillies
10. Seattle Mariners
11. St. Louis Cardinals
12. Atlanta Braves
13. Toronto Blue Jays
14. Houston Astros
If we accept the premise that Ohtani would prefer to go to a consistent winner — which is extremely understandable considering he has yet to play for an Angels team over .500 — then we must look to some other teams that can guarantee him that opportunity. While they may not have been a finalist back in 2017, the Phillies are coming off an NL pennant and have an excellent core of talent to run it back in 2023 and beyond. 
Furthermore, Philadelphia just looks like an awfully fun place to play — its epic 2022 run demonstrated that to an extreme degree. Perhaps even more importantly, the Phillies have an owner in John Middleton who has happily splurged on free agents on numerous occasions in recent years, most notably for Bryce Harper and again this winter for Trea Turner. If we're just looking for a combo of spending power/willingness and an attractive organization focused on winning, the Phillies make a good bit of sense. 
Besides the incumbent Angels, the Mariners rank lowest among the reported seven former finalists simply due to their severe lack of big-time spending in free agency since going all in for Robinson Canó a decade ago. In theory, all the extreme restraint demonstrated in free agency since going big for Cano would go out the window with Ohtani available. Plus, the Canó contract was somewhat instructive as an actual example of Seattle blowing a big-market competitor (in that case, the Yankees) out of the water for one player. But the Ohtani bidding is going to enter a stratosphere that the Mariners have simply never played in payroll-wise. 
Granted, another way to look at it is that unlike some of the other teams atop this list currently boasting payrolls closer or far beyond $200 million, the Mariners could hypothetically give Ohtani something outrageous like a $50 million AAV and still be well under the luxury-tax line when you consider where their payroll is now and where it's projected to be after 2023. What is not in question here is Seattle's sincere and impassioned interest in Ohtani the player, as general manager Jerry Dipoto publicly raved about him extensively before coming up short back in 2017. If ever there was a player for the Mariners to launch out of their financial comfort zone for, it'd be this one. 
If we're focused strictly on success for Ohtani's next team, there are few organizations that have been more consistently good-to-great in recent history than St. Louis, a franchise that can boast 15 consecutive winning seasons, the second-longest streak in MLB behind only the Yankees. The other important thing to consider with St. Louis is that four of its starting pitchers — Adam Wainwright, Jack Flaherty, Jordan Montgomery, and Miles Mikolas — are scheduled to hit free agency after the 2023 season, so the club will have some significant rotation holes to fill. Who better to do it with than a Cy Young candidate who might also hit you 40 home runs?
The Braves have famously been far more active on the trade market and extending their own players than they have in free agency, so it's not clear they would be interested in pursuing what will probably end up being the biggest free-agent contract in MLB history. But again, few teams are better positioned to succeed in the long term than Atlanta, thanks to its ridiculous core of position players. So, if Ohtani wants a perennial winner, the Braves are an excellent choice.
It's been great to see Toronto start to flex some significant financial muscle in free agency, as the team has ascended to contender status over the last two seasons. Perhaps, they would consider an aggressive pursuit of Ohtani, as well. Granted, it seems much more likely they remain focused on using their resources to retain their young core of Vladimir Guerrero Jr. and Bo Bichette long term than shooting for the moon and trying to reel in Ohtani as an underdog suitor. 
As a divisional foe, the Astros have seen plenty of Ohtani and have also notably been one of the few teams to hold him largely in check offensively over his career — Ohtani's .711 career OPS against Houston is by far the worst of any team he's faced more than 10 times. If Ohtani wants an excellent annual chance at a World Series and is also tired of facing Astros pitching, this might be a nice match.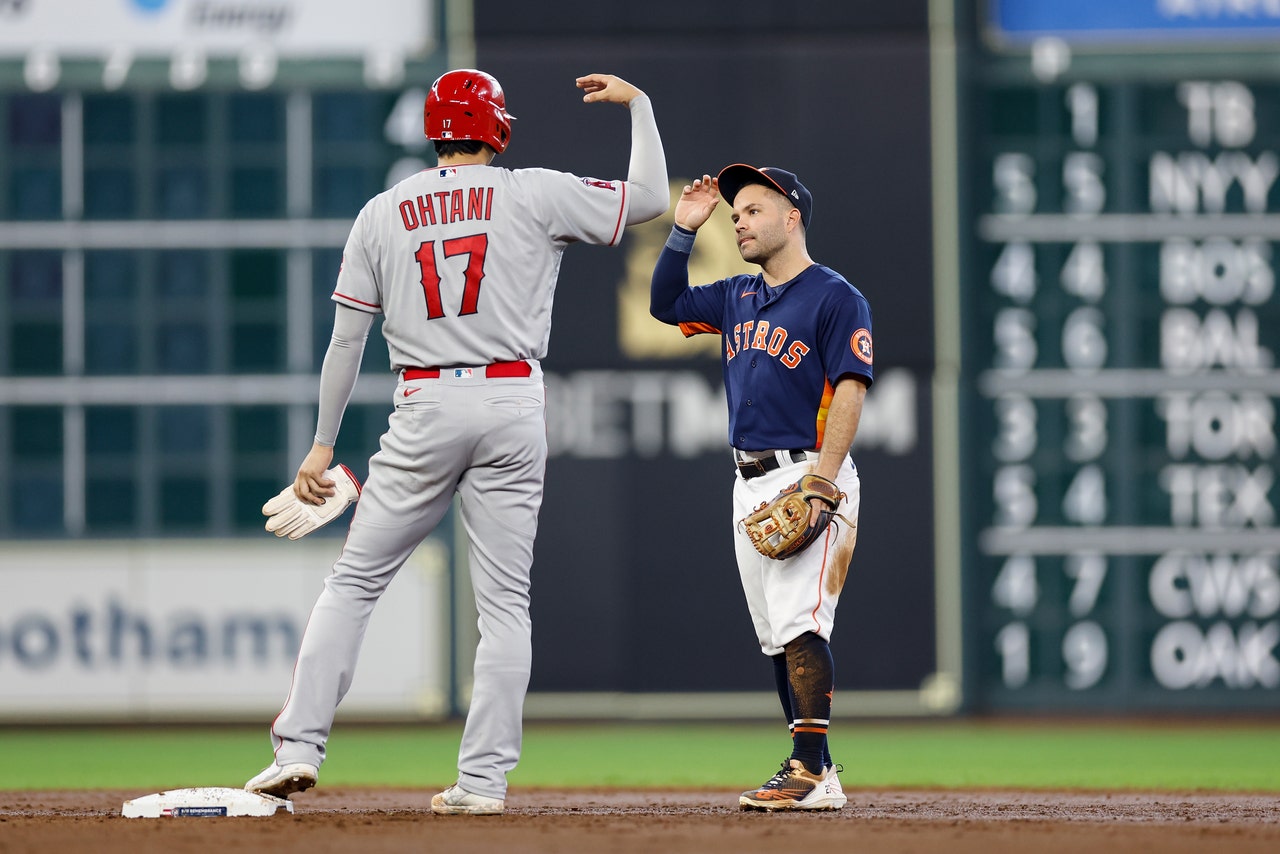 Will the rich get richer? Ohtani has often struggled against the Astros, who have been among baseball's winningest teams since he entered the league. (Photo by Tim Warner/Getty Images)
Now, this isn't exactly a roster starving for more star-level talent, but that's also the beauty of Ohtani: He's the best player in the world, so he would make even the best teams markedly better. At the same time, the Astros haven't been especially aggressive when it comes to long-term free-agent commitments and typically prefer to build from within, so they seem like the longest shot of this tier. 
— Jordan Shusterman
The wild card
15. Los Angeles Angels
The Angels' chances of keeping Ohtani in Anaheim took a major hit this week after owner Arte Moreno said he is not in fact selling the ballclub, citing "unfinished business" as the reason he changed his mind five months after he had previously announced his decision to sell. What does that mean for Ohtani? The two-way superstar has already publicly disclosed his desire to play for a winning team, and under Moreno, the Angels have missed the playoffs eight years in a row, including losing records in all five of Ohanti's seasons in Anaheim. 
So, not only does it remain extremely likely that Ohtani leaves the Angels in free agency, but Moreno's decision to maintain ownership also means Ohtani probably won't be traded at the August deadline. The Angels still have at least an outside chance at a contract extension with Ohtani if he is kept off the board and unavailable to other teams at the trade deadline and, in Moreno's eyes, that outcome would be the most ideal for his goal of pursuing a championship. But, come July, if the Angels have another losing record and do not have a strong sense of whether Ohtani wants to remain with the team, it would be wise for Moreno and the Angels to trade him. 
Since Ohtani has been projected to potentially command an earth-shattering $500 million in free agency, the Angels must put together a winning season this year if they want any real chance of keeping the Japanese star in Anaheim. For now, all signs point to Ohtani walking away.
— Deesha Thosar
The window shoppers
16. Baltimore Orioles 
17. Arizona Diamondbacks
18. Chicago White Sox
19. Detroit Tigers  
20. Tampa Bay Rays
21. Minnesota Twins
22. Kansas City Royals 
23. Washington Nationals 
24. Miami Marlins  
25. Cleveland Guardians 
26. Pittsburgh Pirates 
27. Colorado Rockies 
28. Milwaukee Brewers 
29. Oakland A's 
30. Cincinnati Reds 
Come winter 2023, every GM should pick up the phone, dial Ohtani's agent and, at the very least, get themselves a quote for what the most sought after free agent in MLB history will cost.
Back in 2017, during his first free agent hullabaloo, every team could afford Shohei Ohtani.
Because Ohtani hadn't yet turned 26 at the time, he was still subject to international signing rules, which limited his bonus to around $3.5 million and kept his salary at the rookie minimum. That's within the budget of even the strictest penny pincher, and so every MLB team prepared a deck, made their pitch and hoped for the best.
This go-round will be a bit different. As a real free agent, Ohtani and his agent will seek the largest guaranteed contract in MLB history. That might take a few scrooges out of the mix. Let's take a quick look at each of the 15 teams least likely to reel in the most transcendent player of a generation.
The Orioles should be in the mix for Ohtani. The team is entering a contention cycle thanks to a stacked farm system and enters 2023 with a measly $63 million dollar payroll. They could give Ohtani $50 million a year and still be in the bottom half of payroll league wide. A few months ago, team GM Mike Elias claimed the 2022-23 offseason would be "liftoff" for the O's and then signed … Adam Frazier and Kyle Gibson. Don't count on Ohtani at Camden.
Rule 1 of professional baseball analysis: Never underestimate how much a professional baseball player wants to live in Scottsdale, Arizona. The Diamondbacks are going to be good sooner than you realize and have cash coming off the books this winter. They'll make a college try at Shohei, but there's no scenario where they out-bid the cash-rich Dodgers or Giants or Padres.
White Sox owner Jerry Reinsdorf didn't want to dish out the cash to keep Michael Jordan on the '90s Bulls, so he has a bad track record of spending to acquire generational talents.
The Tigers have been wandering in the desert of irrelevance ever since the Justin Verlander trade. I can't think of a single memorable Tigers-related thing from the last five years that doesn't involve a Miguel Cabrera milestone. Signing Ohtani would certainly change that!
The Rays have been pinging around on the fringes of some big moves recently. First with Kris Bryant at the 2021 trade deadline and then Freddie Freeman last offseason. Good for them! There's no way they commit half their payroll to one guy. It's too un-Rays-y.
Minnesota just shook every last nickel out of the Target Field couch cushions to bring back Correa. A classic case of "Should they? Yes. Will they? No."
Royals owner John Sherman, who bought the club in 2019, owns the fourth-largest propane retailer in the United States. You know who else deals gas? Shohei Ohtani.
The Nationals' ownership situation is so up in the air, their future is so hazy, that they traded away Juan Soto six months ago. Does that sound like a team interested in committing $500 million big ones to Ohtani?
If Ohtani signed with the Marlins, they'd trade him away within the year or put him outside the stadium like the home run statue.
I'd watch a José Ramírez/Ohtani buddy cop comedy, but I don't think Cleveland's owners would pay for one.
When Ohtani was a "free agent" back in 2017, the Pirates tried to sell the two-way star on the city of Pittsburgh. There were apparently similarities between the Steel City and Ohtani's hometown in Japan. But then, Ohtani went to a beach in California and was like, "this is sick," and signed with the Angels. Maybe he's looking to pivot back.
Colorado is the MLB equivalent of 1930s America: isolationist and failing. They conduct fewer trades than any other team, rarely spend big on a free agent and nobody in the game has any idea what's happening over there.
Ohtani's not moving to Milwaukee.
What are the A's going pay him? An IOU, free Warriors tickets and a new house in Vegas when the team moves in 2028? Maybe Ohtani just loves Moneyball.
The Reds organization has not shown a commitment to (1) spending or (2) winning. Just two weeks ago, the team owner likened his team to a "non profit" and lamented the amount of guaranteed contracts around the league. Not exactly the type of approach that's going to convince Ohtani to hop aboard.
— Jake Mintz
Top stories from FOX Sports:
---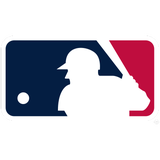 Get more from Major League Baseball Follow your favorites to get information about games, news and more
---
---