Shohei Ohtani might soon be facing an obstacle few MLB pitchers have overcome.
The Los Angeles Angels' two-way superstar tore his UCL on Wednesday and could require Tommy John surgery for the second time in his career. Ohtani's first surgery occurred in September 2018, and it effectually kept him from pitching until the start of the 2021 season.
The three-time All-Star has been one of the game's top hurlers since his return. While 2022 was his best season on the mound, he currently sports an MLB-best 5.8 hits per nine innings and American League-best 143 ERA+. Whether that version of Ohtani ever resurfaces is just one of the many questions the baseball world is wondering as he seeks further opinion about UCL reconstruction. 
[Everything you need to know about Shohei Ohtani's UCL tear, what's next, free-agency impact]
Many pitchers have fully recovered from one Tommy John surgery, as Ohtani has brilliantly demonstrated the past few years. But about only two dozen starters have had to work their way back from two, and the results following the second one have been mixed. There isn't a great comp for the 29-year-old Ohtani, but his potential endeavor is one Dodgers ace Walker Buehler appears close to completing and Rangers ace Jacob deGrom recently began.
Below is a summary of the most notable cases in MLB history (listed in chronological order).
Steve Ontiveros 
Before second TJS: Ages 24-34; 656.1 IP, 204 apps/72 starts, 33-30, 3.62 ERA, 19 saves
After: Age 39; 5.1 IP, 3 apps, 10.13 ERA
Ontiveros is the first example of a starting pitcher coming back from two Tommy John surgeries, and his career took a major downturn following the second one. After winning the AL ERA title in 1994 and being named an All-Star with the A's in 1995, his second UCL reconstruction in 1996 sidelined him for four seasons. He pitched in only three more games upon his 2000 return.
Shohei Ohtani's torn UCL, Ohtani's future, Angels' oversight & more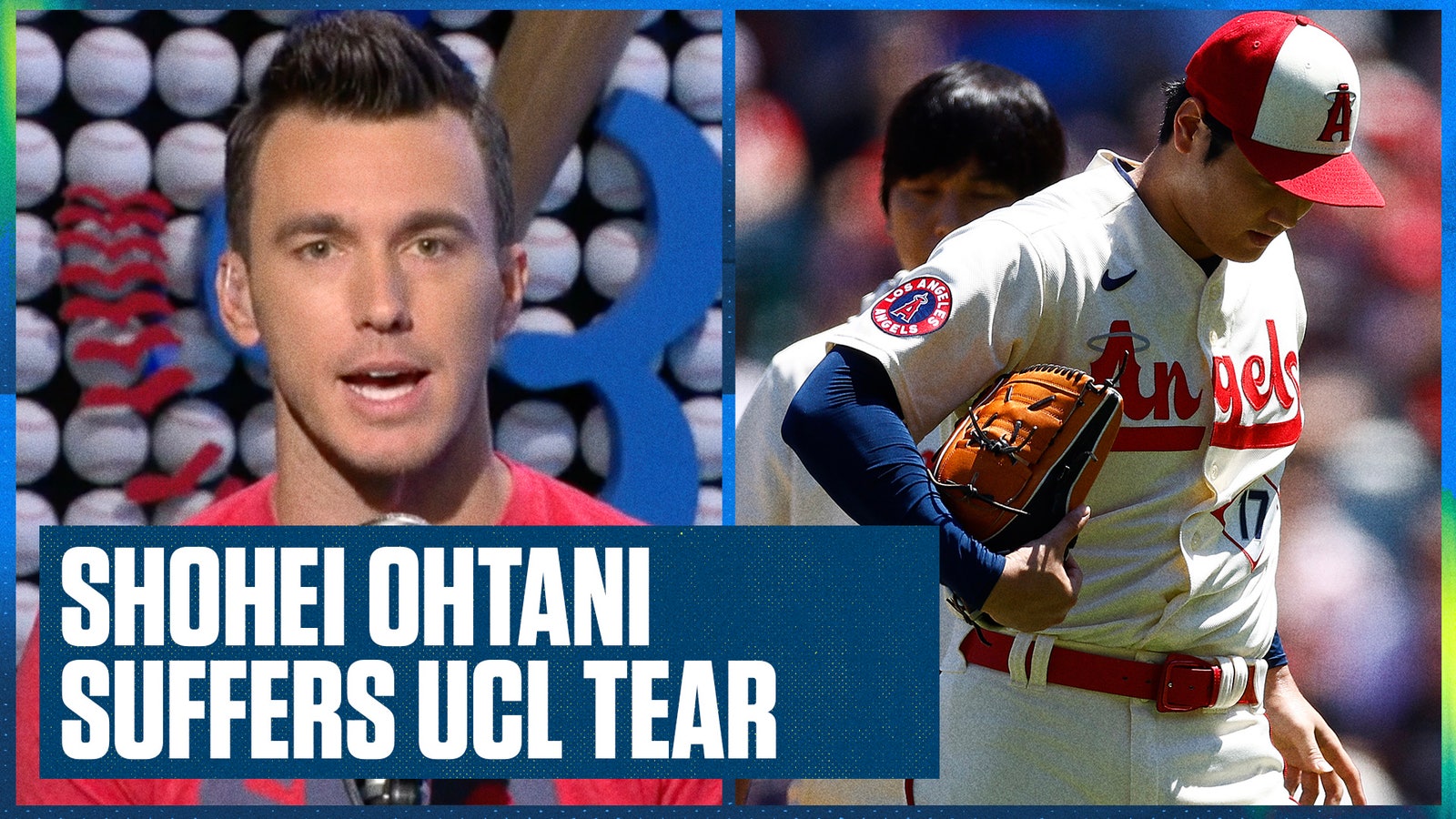 José Rijo
Before: Ages 19-30; 1786 IP, 332 apps/260 starts, 111-87, 3.16 ERA
After: Ages 36-37; 94 IP, 44 apps/9 starts, 5-4, 4.60 ERA
Rijo was one of baseball's best pitchers from 1988 to 1994, earning World Series MVP honors, a strikeout crown and All-Star selection and twice finishing top five in the NL Cy Young vote as a member of the Reds. That was all before his first Tommy John surgery, in 1995. He underwent another, in 1997, and was ultimately sidelined for five consecutive seasons, so his circumstances were quite different. He'd appeared on the Baseball Hall of Fame ballot (and received a single vote) before admirably making it back to the majors in 2001. The return lasted just two seasons, however, and the former star mostly pitched in relief.
Darren Dreifort
Before: Ages 22-29; 761.2 IP, 103 starts, 43-52, 4.38 ERA
After: Ages 31-32; 111 IP, 70 apps/10 starts, 5-8, 4.22 ERA
The onetime star prospect of the Dodgers underwent Tommy John surgery for the second time in his career in the middle of the 2001 season, shortly after signing a five-year, $55 million deal. He made a brief return as a starter in 2003 before moving to the bullpen the following season — his last in the bigs.
Víctor Zambrano
Before: Ages 25-30; 683.1 IP, 174 apps/96 starts, 45-41, 4.45 ERA
After: Age 31; 23 IP, 13 apps/4 starts, 0-3, 10.17 ERA
Zambrano's career hit a halt when he needed a second Tommy John surgery in 2006. He returned a year later but struggled mightily and did not appear in the majors again after the 2007 season. 
Brian Anderson
Before: Ages 21-33; 1,547 IP, 245 starts, 82-83, 4.47 ERA
After: Age 34; didn't pitch again in the majors
Anderson is really an exception to this group. The journeyman lefty didn't pitch in the majors following his first Tommy John surgery in 2005. He did try, however. Anderson signed a minor-league deal in 2006, only to re-injure his arm and go back under the knife. Two years later, Anderson signed another minor-league but tore his UCL a third time.
How does the torn UCL affect Shohei Ohtani's free agency?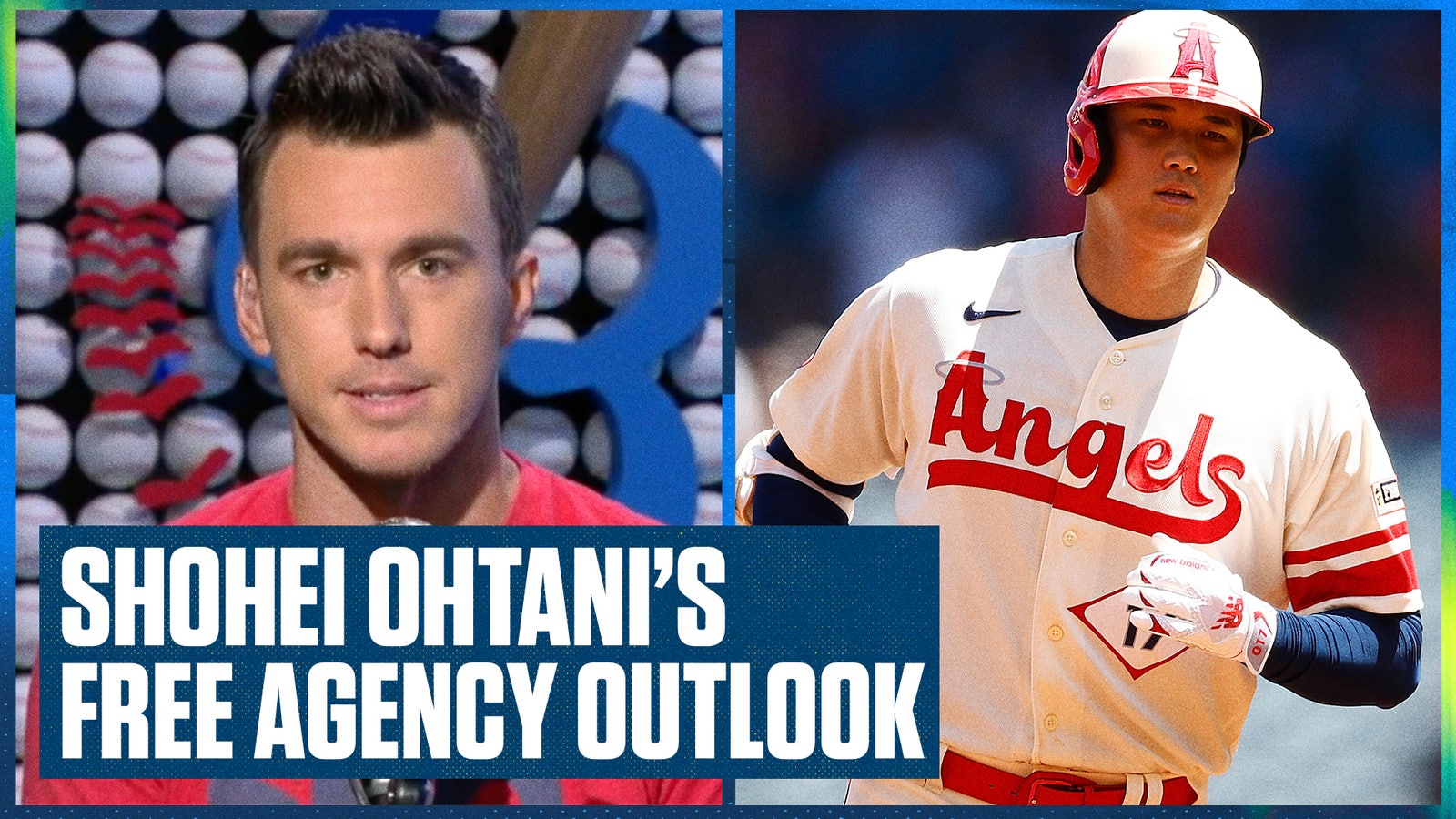 Chris Capuano
Before: Ages 24-28; 711.2 IP, 116 starts, 42-48, 4.39 ERA
After: Ages 31-37; 718 IP, 109 starts, 35-44, 4.37 ERA
The lefty showed great promise in his first few seasons with the Brewers and earned an All-Star selection in 2006. A second Tommy John surgery ahead of the 2008 season sidelined him for two years. Capuano returned to pitch seven more seasons, posting a sub-4.00 ERA as a starter in 2012. He was used mostly as a reliever for the last three years of his career.
Randy Wolf
Before: Ages 22-35; 2268 IP, 368 starts, 132-117, 4.20 ERA
After: Ages 37-38; 60.1 IP, 11 starts, 1-8, 5.82 ERA
Wolf was a true innings-eater and even made an All-Star team prior to his first UCL reconstruction. The injury made him less effective but only briefly interrupted what was still a long career. Wolf needed a second TJ surgery relatively late in his career and didn't pitch much after that. 
Kris Medlen
Before: Ages 23-27; 512.2 IP, 152 apps/61 starts, 34-20, 2.95 ERA
After: Ages 29-32; 86.2 IP, 22 apps/15 starts, 7-6, 5.61 ERA
Medlen was absolutely dominant in his first full season as a starter with the 2013 Braves. But he needed Tommy John surgery for a second time in spring training the following year and made only 21 appearances in the majors over the 2015-16 seasons. He pitched in the minors in 2017 before making just one appearance with the Diamondbacks in 2018, announcing his retirement later that season. 
Torn UCL takes Shohei Ohtani out of the Angels' season early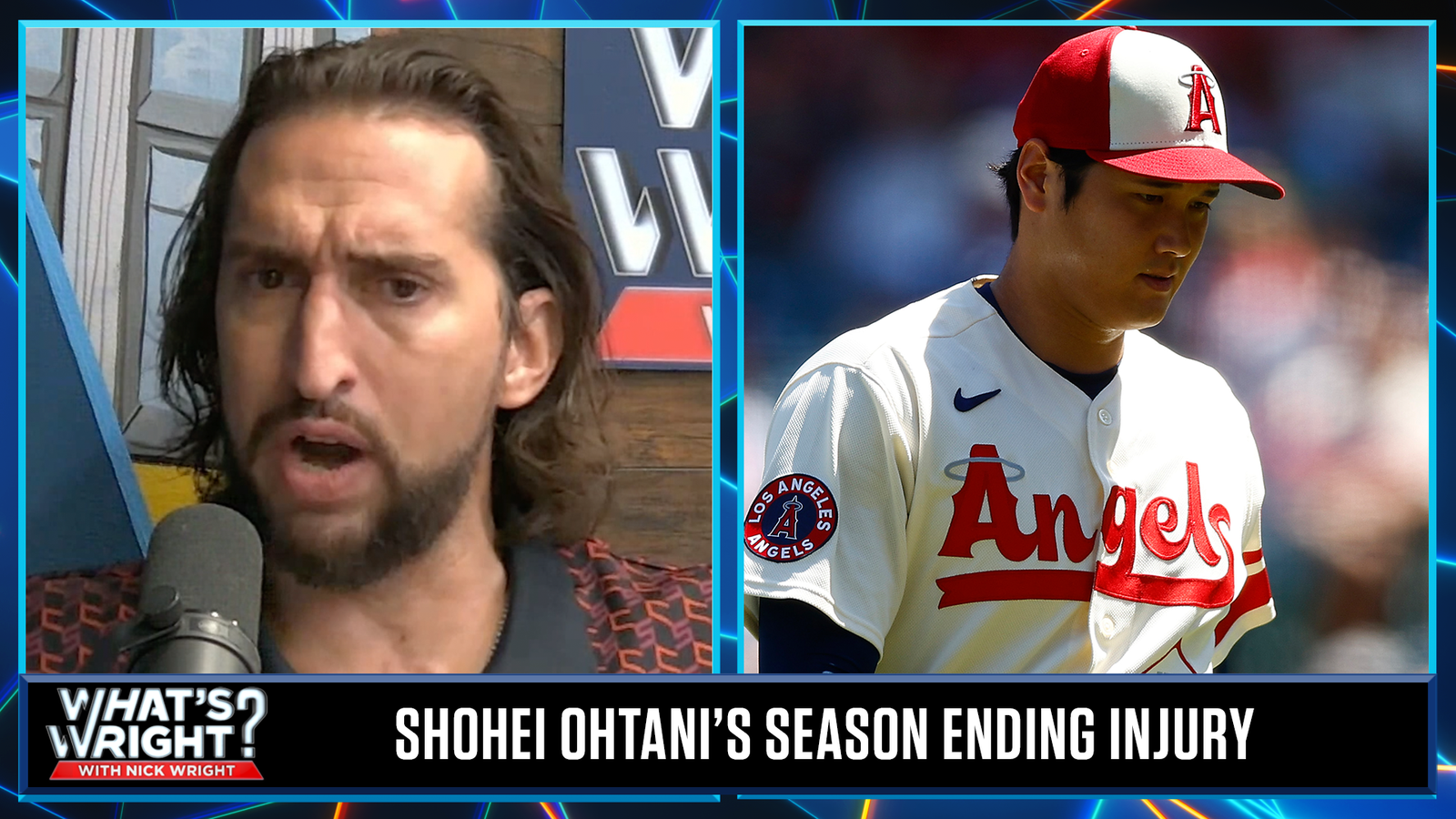 Jarrod Parker
Before: Ages 22-24; 384 IP, 62 starts, 25-16, 3.68 ERA
After: Age 25; didn't pitch again in the majors
Parker's promising career ended quickly after two strong seasons as a starter. He underwent Tommy John surgery at the start of the 2014 season and never made his way back to the majors. He announced his retirement in 2018.
Josh Johnson
Before: Ages 21-29; 998 IP, 160 starts, 58-45, 3.40 ERA
After: Age 30; didn't pitch again in the majors
He dazzled as a 22-year-old with the Marlins, had Tommy John, and then earned two All-Star nods and was an NL ERA champion. But other injuries limited his availability and effectiveness before another UCL reconstruction was needed. He signed with the Padres following the second procedure but never appeared in a game for them and underwent a third TJ surgery in 2015. 
Nathan Eovaldi
Before: Ages 21-26; 739 IP, 127 starts, 38-46, 4.21 ERA
After: Ages 28-33; 642.1 IP, 113 starts, 40-25, 3.81 ERA
No pitcher has been better following a second UCL reconstruction than Eovaldi. After missing all of 2017, Eovaldi was traded to the Red Sox in the middle of the 2018 season and played a pivotal role in their World Series title run that fall. 
A disastrous 2019 (5.99 ERA) was wiped away by three above-average seasons, including an All-Star campaign in 2021. He's currently in the midst of a career year with the Rangers (which earned him another All-Star selection), though an extended stay on the injured list has likely cost him a chance at the AL Cy Young award. 
Edinson Volquez
Before: Ages 21-34; 1524.2 IP, 269 starts, 93-87, 4.42 ERA
After: Ages 35-36; 21.2 IP, 18 apps/4 starts, 2-2, 6.65 ERA
Volquez was an All-Star at 25 and looked like a future longtime ace before his first Tommy John surgery in 2009. That version never returned, although he was instrumental to the Royals winning the 2015 World Series. In 2017, just two months after pitching a no-hitter, Volquez needed UCL reconstruction again. He made it back to the majors two years later, but his career was effectually over. 
Drew Rasmussen
Before: Made MLB debut roughly three years after second TJ surgery
After: Ages 24-27; 282 IP, 83 apps/46 starts, 20-10, 2.97 ERA
Rasmussen, who underwent two UCL reconstructions while in college, is another exception. He was drafted (for a third time) following his second surgery and then worked his way up the Brewers' farm system. He's been a key arm for the Rays' rotation over the past couple of seasons. He underwent a different elbow surgery (UCL repair) in July, which will sideline him until at least midway through 2024. 
Jameson Taillon
Before: Ages 24-27; 466 IP, 82 starts, 29-24, 3.67 ERA
After: Ages 29-31; 437.1 IP, 84 starts, 29-19, 4.49 ERA
The former No. 2 overall pick didn't reach the majors until after undergoing Tommy John surgery in the minors. He developed into an above-average starter before needing a second UCL reconstruction in 2019, effectively ending his time with the Pirates. After sitting out 2020, Taillon has assumed a heavy workload in three consecutive seasons. He just hasn't been good with the Cubs in 2023, thus far posting a 5.60 ERA.
Hyun Jin Ryu 
Before: Ages 26-35; 1003.1 IP, 174 starts, 75-45, 3.27 ERA
After: Age 36; 19 IP, 4 starts, 2-1, 1.89 ERA
Ryu, it's worth noting, had his first TJ surgery when he was still a teenager back in 2004. The veteran lefty had his best full season with the Dodgers in 2019 and finished as the AL Cy Young runner-up in the abbreviated 2020 season while with the Blue Jays. He then struggled over the next year-plus and needed his second UCL reconstruction last summer. Ryu returned to action earlier this month and has been sharp thus far for Toronto. 
---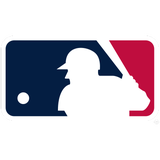 Get more from Major League Baseball Follow your favorites to get information about games, news and more
---