Zion Williamson's health, or lack thereof, has been a central story throughout his four-year career with the New Orleans Pelicans, and it continues to be so after the team's 2022-23 season officially ended Wednesday.
Williamson was seen warming up – windmill and all — ahead of the Pelicans' play-in game against the Oklahoma City Thunder. Despite being cleared to play, he did not appear in New Orleans' 123-118 final loss because of what he described as a "mental battle" to get back on the court.
"I know myself," Williamson told reporters Tuesday. "If I had to go out there, I'd be in my head a lot. I'd hesitate on certain plays. And that could affect the game."
In an exclusive interview with FOX Sports in November, Williamson described the effect the missed games have had on his mental health. Williamson has been sidelined since Jan. 2 with a hamstring injury and has played in just 29 games over the past two seasons combined. In addition, he has played in just 114 of a possible 308 games (37%) in his four NBA seasons.
Is it time for the Pelicans, who selected him first overall in the 2019 NBA Draft, to officially move on from Williamson?
"They (the Pelicans) shouldn't hold out hope because once someone shows you who they are, you should believe them," Joy Taylor said on a recent episode of "Speak."
"This is in Zion now, so all they can do is wait. I'm sure they've provided him with every possible resource to keep his body healthy … I'm sure the Pelicans have gone their way to do it. certainly the environment Zion Williamson is in is the best he can have for his body to stay healthy, for him to be on the floor. It's too important for this team, it's too important for the NBA, frankly, for it to be a failure of this magnitude and for it to be of the organization."
Is it time for the Pelicans to move on from Zion Williamson?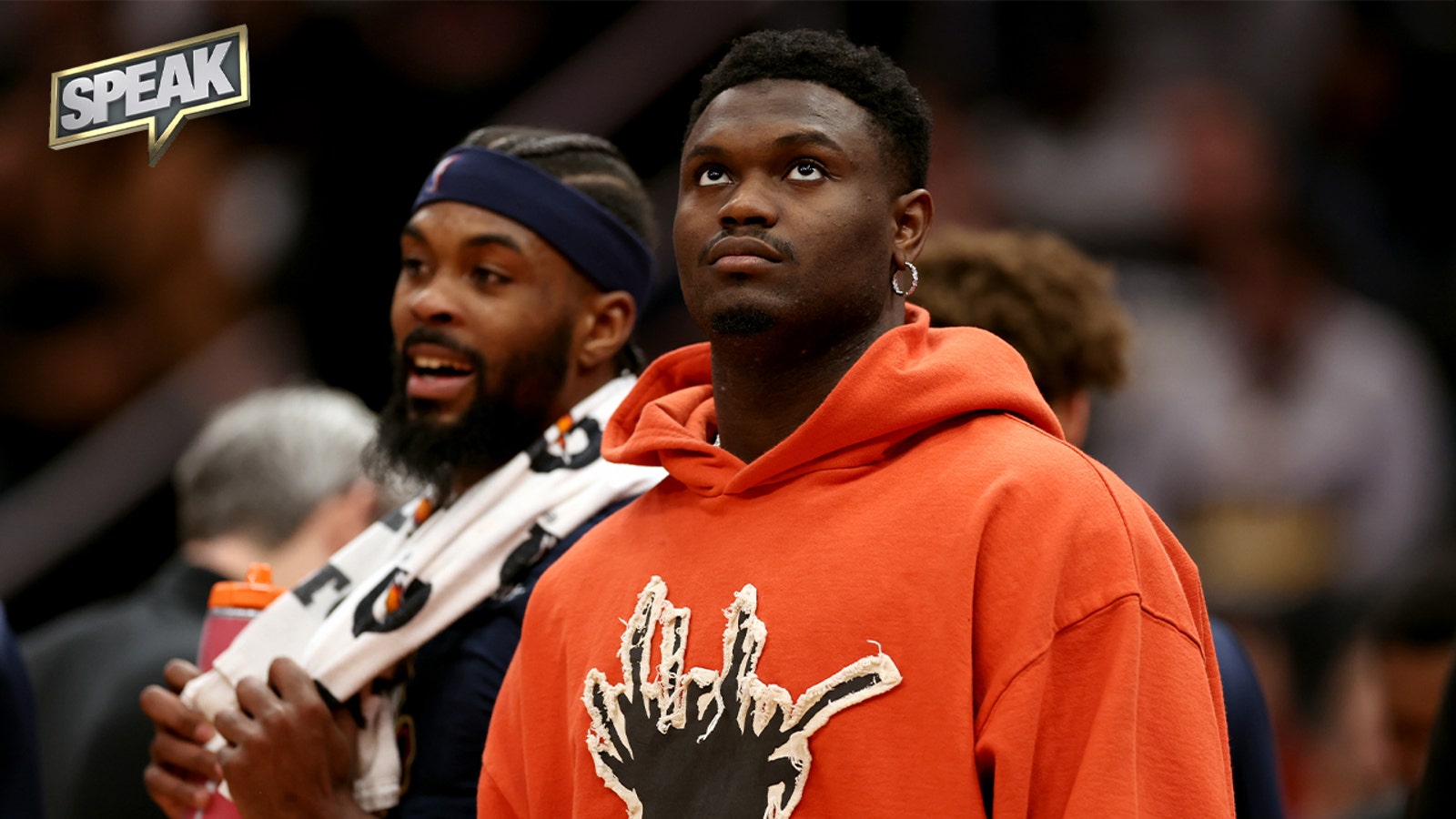 The "Speak" crew debates whether the Pelicans should move on Williamson.
"Athletes owe debts to three people, I think, and Zion is a delinquent to all three," added Emmanuel Acho. "The first thing an athlete owes is a debt to themselves … to commit to their body and therefore to the game. Then they owe a debt to the team they play for because … in the case of Zion , has given him $200 million, supermax player Finally, athletes owe a debt to the fans.
"I understand missing time with the foot injury … the knee injury, but you're going to miss four weeks with a soft tissue injury?" Acho said. "They are the easiest to prevent."
After suffering a hamstring strain in early January, Williamson resumed basketball activities on March 22, which many believed opened the door to a possible return. However, on April 6, the Pelicans announced that their star forward would again be out for the foreseeable future.
Williamson, 22, has played more than 30 games in a single season just once in his career, which came during the 2020-21 campaign when he appeared in 61 games. He missed most of the previous season, his rookie season, with a torn meniscus (knee) and the entire 2021-22 season with a Jones fracture (foot).
In four seasons with New Orleans, Williamson has averaged 25.8 points, 7.0 rebounds and 3.6 assists per game. He is shooting 60.5% from the field and 34.3% from the 3-point line, as well as 69.1% from the free throw line.
Williamson is one of eight NBA players to average at least 25.0-plus PPG and 7.0-plus RPG since 2019 (minimum 100 games played).
The Pelicans are 57-57 (.500) all-time when Williamson plays and 82-112 (.423) without him.
Signed a five-year, $193 million max extension worth up to $231 million with New Orleans in July 2022.
Read more:
FOLLOW
Follow your favorites to personalize your FOX Sports experience
---
NEW ORLEANS PELICANS trending
NBA Championship Odds 2023: Title odds updated as NBA playoffs begin

2023 NBA Playoffs Betting Nuggets: Kings Make History, Sportsbooks Root For Them

NBA 2023 Playoff Bracket Image Set: First Round Matchups

SGA, Thunder glimpse future in game win over Pelicans

2023 NBA Playoff Schedule: How to Watch First Round, Dates, TV, Finals

2023 NBA Playoff Odds: Spread, Playoff Lines, First Round

Zion Williamson faces mental hurdles before returning from injury

NBA Play-In Tournament: Rules, Teams, TV Schedule
---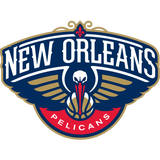 Get more New Orleans Pelicans Follow your favorites for information on games, news and more
---