John Fanta
University basketball broadcaster and reporter
Barring a last-minute change of heart, Ed Cooley will be the next head men's basketball coach at Georgetown, sources tell FOX Sports.
In a sensational move in college basketball, and the Big East Conference in particular, one of the sport's storied programs will hire a league coach as its next leader.
In 12 seasons in his hometown of Providence, Cooley led the Friars to seven NCAA Tournament appearances, including a Sweet 16 run, while winning 242 games, second only to Joe Mullaney in Providence history.
He transformed Providence basketball over the past decade, leading the program to a Big East Tournament championship in 2014 and the first regular season title in program history in 2022.
Sources close to Cooley say he was excited to make the move within the Big East and took several days to weigh the decision to leave his hometown, but the opportunity to resurrect Georgetown basketball and follow in the footsteps of one of his idols, John Thompson. , it was too great an opportunity to pass on. Sources tell FOX Sports that Georgetown will pay Cooley close to $6 million per year.
Sources tell FOX Sports that several weeks ago, Providence presented Cooley with a proposal for a new contract agreement that included significant financial improvements to both his and his staff's salaries along with performance incentives.
Cooley previously agreed to a contract extension with the Friars last September.
First-year Providence athletic director Steve Napolillo, who Cooley was instrumental in getting the job after Bob Driscoll's retirement last year, told FOX Sports the university did everything it could to keep Cooley.
But there was more to Cooley's decision than just the money, sources say. It has more to do with Georgetown's national profile and work tradition.
The Hoyas need a program changer, and that is evident in the commitment the program is making. With just one NCAA Tournament appearance in the last eight years, and coming off a steal of a 2021 NCAA Tournament bid, Georgetown went 75-109 during six years of the Patrick Ewing era.
The program sank to the bottom of the Big East and over the past two seasons had a 29-game losing streak in conference games.
In that search, Cooley was the target from the start as the Hoyas sought a candidate who was a proven winner, understood the program's lore and could reinvigorate a fan base hungry for a new day.
Cooley grew a bond with the late Thompson, who led Georgetown to three Final Four appearances and a national championship in 1984. He first met Thompson in Rhode Island in 1987, when Thompson attended a practice at Cooley High School, Central as the Hoyas prepared to visit Providence.
In 2007, when Cooley took Fairfield to Washington, D.C. for a road game at Georgetown, Thompson sought out the Stags' coach after the game, telling him there was something about him he loved.
Now, this special bond has a whole new chapter. Cooley sees Georgetown as an opportunity where he can put one of the proudest brands in college basketball history back on the map and increase his chances of making a Final Four and a national championship game during his career in the process.
John Fanta is a national college basketball broadcaster and writer for FOX Sports. He covers sports in a variety of capacities, from calling games on FS1 to serving as lead host on the BIG EAST Digital Network to providing commentary on The Field of 68 Media Network. Follow him on Twitter @John_Fanta.
Read more:
FOLLOW
Follow your favorites to personalize your FOX Sports experience
---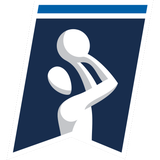 Get more from college basketball Follow your favorites for information on games, news and more
---