Jake Mintz
FOX Sports MLB Analyst
Before the gangly, big-eyed kid with the strawberry buzz cut and peach fuzz came to town, the Washington Nationals were utterly irrelevant. 
Sure, there was Ryan Zimmerman, Mr. National himself, and sure, Washingtonians enjoyed having baseball back after decades of nothing. But as a whole, the transplanted Expos franchise carried with it an aura of insignificance for its first five seasons in the nation's capital. Beyond, and even within, the DMV, precious few truly cared about the Nationals.
Everything changed on June 8th, 2010, a date that will live forever in D.C. sports lore.
That night, a 21-year-old Stephen Strasburg made his long-awaited debut as arguably the most anticipated pitching prospect in the sport's history. Over 40,000 eager fans packed Nationals Park hoping to witness something special from the San Diego State product, something magical. The rare opportunity to watch a phenom in full roar and maybe, just maybe, snag a glimpse at the inconceivable future of winning baseball.
And that's exactly what they saw.
Amid exorbitant hype, Strasburg soared, punching out 14 Pirates in seven innings of work. More importantly, he defibrillated an entire fan base, offering modern DMV ball fans their first true taste of greatness. It was a magical evening. A night that endures as the most memorable pitching debut in MLB history and a precursor to an unforgettable decade of Nationals baseball.
Fast-forward to Thursday afternoon, when The Washington Post reported the stark and inevitable: The Nationals and Strasburg plan to announce his retirement at a joint press conference in the coming weeks. After signing a seven-year, $245 million contract in the wake of winning the 2019 World Series MVP, Strasburg started just eight more games due to an avalanche of nerve-related injuries.
Now 35 years old, Strasburg has undergone multiple surgeries, endured numerous periods of recuperation and even had a rib and two neck muscles removed in an attempt to alleviate the pain. He gave up his own body for a long shot at one day thriving again on the biggest stage. Nothing worked. Last season he made a single, disastrous start, in which he looked stiff and uncomfortable. He has not graced a big-league mound since.
Stephen Strasburg explains key adjustment that helped him win Game 6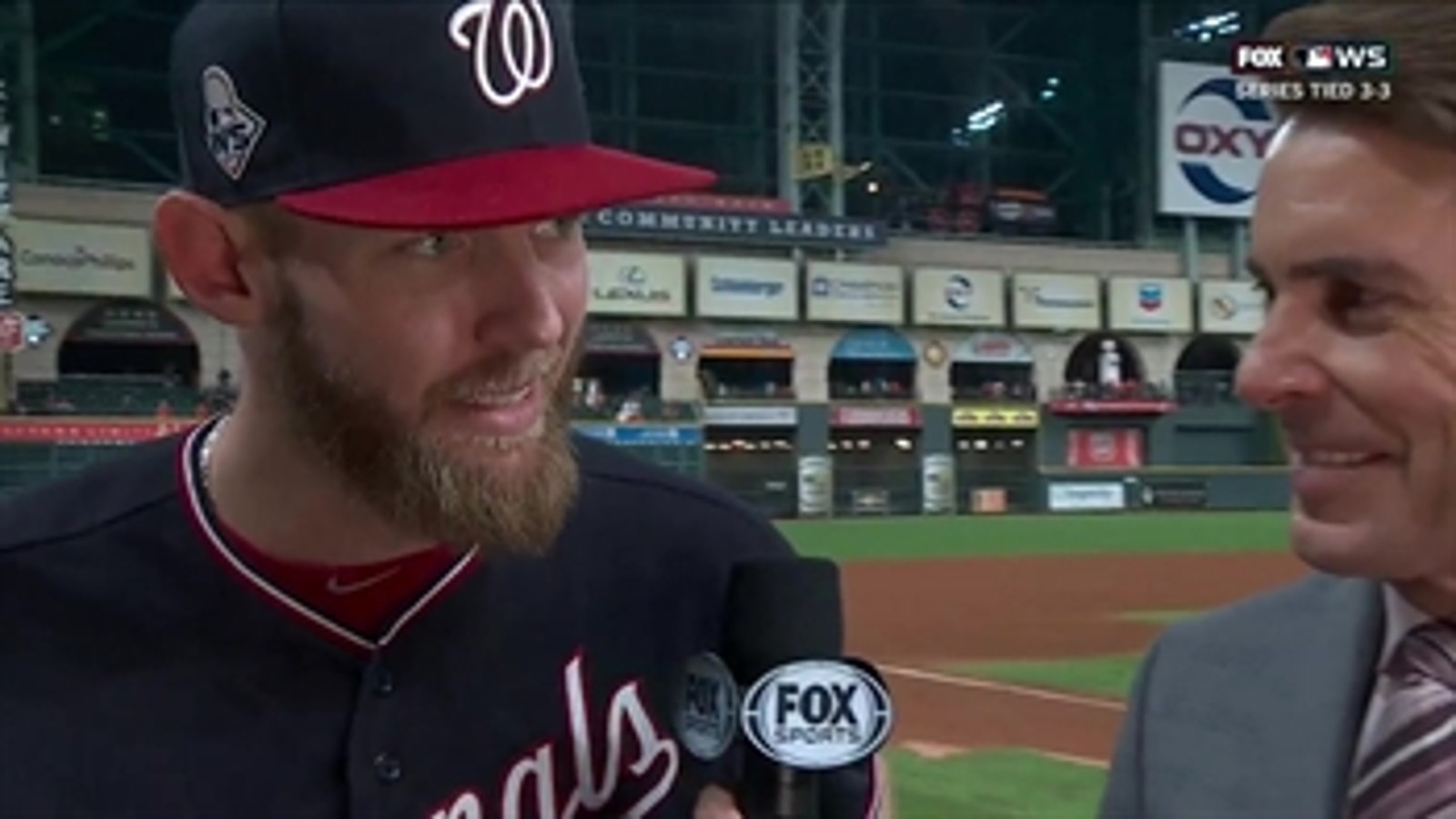 Modern medicine was no match for the toll throwing a baseball can take on the human body. And now, this strapping 6-foot-5 right-hander will never again pitch a baseball, the activity that made him famous, that made him millions, that made him legendary.
But his is not a story of missed opportunity, or of unrealized potential. There was no talent wasted. Strasburg won. He debuted with immeasurable expectations and somehow exceeded them. 
While Strasburg will be remembered for what he accomplished in the first and final meaningful starts of his career — the scintillating debut and the heroic performance in Game 6 of the 2019 World Series — what he compiled in the interim deserves recognition all the same. After an early-career Tommy John surgery interrupted his ascension, Strasburg returned at the end of 2011 and was one of the world's best pitchers for the next eight seasons. 
Yes, the injuries that prematurely ended his career will prevent him from ever entering the Hall of Fame. Strasburg will never sweat through a blue blazer under the Cooperstown sun and there will be no bronze plaque inscribed with his accolades. But losing the years-long physical battle against the limits of his own body could never tarnish such a legacy. There is no shame in accepting the end.
Most baseball players strive to excel at their craft in hopes of (1) winning a championship, and (2) accumulating wealth for themselves and their loved ones. The rest is gravy. On both counts, Strasburg succeeded. He surely harbors disappointment, but no regrets.
But for all he accomplished and all the feelings he stirred in those who watched him shine, Strasburg the person was always a reticent character. If Bryce Harper was the swashbuckling renegade, a gesticulating Tasmanian Devil of baseball chaos unafraid to push the boundaries, Strasburg was the introverted robot, a shy, quiet pitching machine that treated people with kindness and threw gas.
Look no further than the bookends of his career. 
Not once on the mound during his iconic debut did Strasburg offer anything resembling an emotion. There were no chest bumps or glove pumps or "let's f—ing goes," even as he punched out his 14th hitter of the game to end the seventh inning. Just a calm stroll back to the dugout as the home crowd went full Vesuvius around him.
Same story for the other defining moment of his career: Game 6 of the 2019 World Series versus the 107-win Astros. With the Nats facing elimination in Houston, and their depleted and undermanned bullpen hanging on for dear life, Strasburg hoovered up for 8 1/3 innings and allowed just two runs while striking out seven. It was performance for the ages, and it enabled Washington's nail-biting victory in Game 7.
As Strasburg sauntered off the mound that October evening, an outing of a lifetime in his rearview mirror, his teammates gathered in a circle awaiting the pitching change, looks of total awe stretched across their faces. With each step toward the dugout, toward World Series glory, Strasburg looked as stoic as ever, totally in control, unfazed by the 104 pitches he'd just thrown. In what would prove to be his final hurrah, Strasburg bowed out the way he dropped in — with sheer dominance. It was mastery that moved all who were lucky enough to witness it, and stand and cheer and applaud.
For greatness like that does not come around too often.
Jake Mintz, the louder half of @CespedesBBQ is a baseball writer for FOX Sports. He played college baseball, poorly at first, then very well, very briefly. Jake lives in New York City where he coaches Little League and rides his bike, sometimes at the same time. Follow him on Twitter at @Jake_Mintz.
---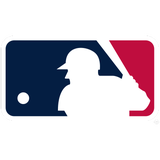 Get more from Major League Baseball Follow your favorites to get information about games, news and more
---