Coach Steve Kerr was candid about the lasting impact Draymond Green hitting Jordan Poole in a preseason practice had on the Golden State Warriors' season.
He was equally emphatic about how important it is for Green to return to the Warriors next season if they are to have any hope of returning to the top of the NBA.
"If Draymond doesn't come back, we're not a championship contender," Kerr said in his season-ending news conference Tuesday. "We know that. He's so important to winning and who we are. I absolutely want him back."
Green's future is one of several key questions facing the Warriors this offseason after they were eliminated from the playoffs by the Los Angeles Lakers in the second round.
The 33-year-old Green has a $27.6 million player option for next season and could choose to opt out of another lucrative long-term contract.
Green has said he wants to stay with Golden State and make a run for a fifth championship with teammates Stephen Curry and Klay Thompson.
He has been instrumental to the Warriors' success as an elite defensive stopper capable of guarding all types of players and a playmaker on offense who helps set up Curry and Thompson for their 3-point shots.
But Green also has a volatile side that surfaced again when he punched Poole in practice in October and when he stomped on the chest of Sacramento's Domantas Sabonis to earn a one-game suspension in the first round .
"He knows he had a great season this year, basketball-wise, but he knows he also compromised things because of what happened in October," Kerr said. "So part of him coming back next year has to be to rebuild some of that trust and respect that he's earned here over a long period of time.
"One thing I love about Draymond is that he's always brutally honest, and he can take that kind of criticism because he knows it's the truth. I want him back. I think we all want him."
Kerr said the blow challenged the cohesive culture the Warriors have built over the years and contributed to four championships in an eight-year span.
He said the season got off on the wrong track and the team never fully recovered, despite showing some signs late in the regular season and when they rallied from a 2-0 series deficit against the Kings.
"Every time you lose a little bit of confidence, then the process becomes much more difficult, and you lost a little bit of confidence," Kerr said. "That's as blunt as I can be."
Rebuilding that is one of the big tasks facing the Warriors, along with their effectiveness in transition, being able to defend without missing a beat and getting more out of the group of young players who need to complement the championship trio of Curry, Thompson and Green.
Poole bounced back in the playoffs after playing a key role in last year's title run and averaging 20.4 points per game in the regular season.
He shot 34.1% in the playoffs, averaged just 10.3 points per game and played just 21.8 minutes per game due to struggles. Kerr said he still considers Poole one of the franchise's "foundational" pieces.
Second-year players Jonathan Kuminga and Moses Moody also failed to establish consistent roles, with Kuminga barely getting on the court in the postseason and Moody providing some flashes in the post.
"You're trying to bring up young guys and teach them good habits and teach them how to win, and you hope your veteran players can help mentor those guys and put all those things in place," Kerr said. "Last year we won the championship, this year we lost in the second round, so you can fit the narrative however you want, but every year will present different challenges, and you just have to meet them and do whatever you can to help the team".
The Warriors also have some questions to deal with in terms of management, with general manager Bob Myers' contract expiring at the end of next month and Kerr about to enter the final year of his deal.
Kerr said he's not worried about his future right now and is focused on Myers, who he hopes will remain with the team.
"Right now, Bob's contract situation is number one because that influences a lot of the player decisions that have to be made, contracts, draft, free agency," Kerr said. "We'll get into my stuff whenever that happens, and I'm in no rush for it."
Report from The Associated Press.
---
NBA trend



Where does Ja Morant go from here after the latest alleged gun incident?


Lakers vs. Nuggets: Game 1 Odds, Prediction, Schedule, TV Channel


NBA Playoffs 2023 Standings: Updated Schedule, Results, Dates





2023 NBA Draft Lottery: Odds, How It Works, Date, Time


2023 NBA Championship Odds: Boston Celtics are favorites to win the title


Grizzlies suspend Ja Morant after another gun video surfaced on social media





The 76ers fell apart quickly, and the fall probably isn't over yet


Nerves ahead of NBA Draft lottery for Victor Wembanyama: 'Grand Slam of all Grand Slams'


2023 NBA Draft Order: Spurs Get 1st Overall Pick, Win Victor Wembanyama Sweepstakes

---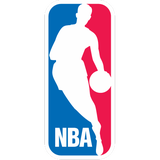 Get more from the National Basketball Association Follow your favorites for information on games, news and more
---