The Weitzman boy
NBA writer
The annual NBA deadline is just a week away. While many fans have already set up push notifications for journalists known for big news, don't be surprised if over the next few days you see a surprising name pop up in your Twitter feed trying to do the same.
Robert Randolph, the leader of the four-time Grammy-nominated Robert Randolph and the Family Band who in 2003 was listed by Rolling Stone at No. 97 on its compilation of the 100 Greatest Guitarists, moonlights as an NBA insider .
"As much as I'm a music junkie, I'm more of a sports junkie," Randolph told me during a phone interview. "If you gave me a choice between a Grammy or a sports show on ESPN, I'm going with the sports show every time."
But take what you see of him on social media with a huge grain of salt: Much of the information Randolph relays ends up being, well, wrong.
Like the journalists he's emulating, Randolph's Twitter timeline has grown in recent weeks. On January 18 of he said The New York Knicks and Washington Wizards were involved in a three-team deal that would send Wizards forward "Rui Hachamuri" (he meant Rui Hachimura) to New York (Hachimura was traded to the Los Angeles Lakers a week later ). On January 23 of he reported that the Knicks and the Minnesota Timberwolves had "discussed Mitchell Rob, fornier" — he meant Mitchell Robinson and Evan Fournier — "+1 for Rudy Gobert." At the beginning of the month, he they boasted about lunch with two CEOs. And on Wednesday, he did a double take: that a deal between the Knicks and the Toronto Raptors for OG Anunoby would be "it will be over soon" i that Miami Heat boss Pat Riley "really wants Julius Randle."
These tweets were not attributed to any source, although many of Randolph's reports are, at least anonymously. There is "player" sources. There are computer sources. Once there was a "GREAT source."
Randolph does know important people in the business. He is a longtime friend of Madison Square Garden chairman James Dolan, a relationship that both him and Dolan have publicly embraced. Not only does he have Dolan's Blues Band, JD and the straight shotperformed with Randolph, but Randolph, a New Jersey native and lifelong Knicks fan, also wrote and performed the intro for the MSG Networks-released "Friday Night Knicks" theme song.
"He's like a big brother to me," Randolph said of Dolan.
Potential Knicks moves seem to excite Randolph the most. When the Knicks are in the news, their reports are swift and frequent. They also feature minutiae (deal specifics, artificial timelines) rarely found in trusted insider information channels. Because of Randolph's known connection to Dolan, these reports are hard to ignore.
"You know, I'm friends with a lot of owners, team managers and all that, that's one of the cool parts of being a musician, you get to meet all these different people," Randolph told me. "So, you know, I try to let people know when information comes in when I can. It's fun. It makes the conversation on Twitter fun."
Randolph said music is often the foundation of these relationships. "A lot of these people are fans and come to our shows," he said. "Many different owners and employees of the team are musicians."
Dolan is just one example. Randolph listed Paul Allen, the Microsoft co-founder and owner of the Seattle Seahawks and Portland Trail Blazers who died in 2018, as another. Randolph said Allen would sometimes call him and suggest going on vacation together "and play some music." Those relationships begat more relationships, and soon, Randolph said, he was privy to all kinds of indoor sports gossip that was catnip to a fan like him.
"Everybody assumes that everything I own comes from Dolan," Randolph told me. "But that's not the deal."
So how often do you reach out to your sources for information? "All the time," he replied.
It was August when we spoke. Randolph was walking around a Home Depot in New Jersey trying to find some burgundy paint for his house. However, like any good reporter, he made sure to keep monitoring his phone for updates on one of the biggest stories of the NBA offseason: the Knicks' pursuit of All-Star guard Donovan Mitchell.
"If something comes up, I'm ready," he said.
Randolph had spent the previous months tweeting scoops about trade negotiations between the Knicks and Mitchell's then-team, the Utah Jazz. For example, on March 30, Randolph wanted to know which Knicks players the Jazz wanted.
He spent the summer using Twitter to assure Knicks fans that Mitchell would soon suit up for their team. "Donovan Mitchell is going to be a Knick," he told me in August. "This has been done for a year."
Three weeks later, Mitchell was traded to the Cleveland Cavaliers. To be fair, Mitchell has admitted that he too believed he would be dealt to the Knicks. "I thought this was happening," he said The Athletic in november But Randolph's swing-and-a-miss fit a trend.
In March 2022, he tweeted that Knicks center Mitchell Robinson would not be returning to the team the following season. He attributed this report to a "source."
On June 1, the Knicks and Robinson agreed to a four-year, $60 million deal.
Thirty days later, Randolph he tweeted that a "source" had told him that Anthony Davis would "probably come to New York." Davis is in the third year of a five-year contract he signed with the Lakers, and there is no indication yet that he or Los Angeles are interested in a trade.
Through a spokesman, Randolph declined a follow-up interview to discuss how he got Mitchell's reports wrong. However, I had the opportunity during our interview to ask him about his many erroneous reports.
"I don't have bad information," he said. I noted how Robinson, contrary to his June report, had re-signed with the Knicks.
"Listen, this didn't have to happen, but there are some things that happened where he told the team he really wanted to come back," Randolph said. "I will tell you, of all the news that I do, this was probably one of the most shocking. I really wouldn't go back. I mean, I'm not the only one who knows. A lot of people know, too. It was pretty much a done deal. ".
Perhaps a more experienced journalist would have waited for confirmation before publishing the report. Randolph feels different. He's not concerned with the small details, nor does he plan to let a few misfires get in the way of his hobby.
"It's not like I'm breaking the news," he said. "I just say, 'Hey, it is what it is.'
Yaron Weitzman is an NBA writer for FOX Sports and the author of Closing in on the top: The Philadelphia 76ers and the boldest run in professional sports history. Follow him on Twitter @YaronWeitzman.
FOX Sports Top Stories:
FOX Sports Top Stories:
FOLLOW
Follow your favorites to personalize your FOX Sports experience
---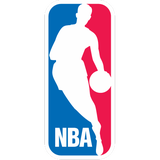 Get more from the National Basketball Association Follow your favorites for information on games, news and more
---
---