Ralph Vacchiano
NFC East Reporter
In Fantasyland, the New York Giants still have a lot to play for this season. They are just two games out of the last NFC wild-card spot. Five of their next six games are against teams that didn't make the playoffs last year. And their quarterback, Daniel Jones, is about to ride back in like the cavalry to save the day.
In reality, though, Jones was just cleared for contact after missing three games with an injured neck, and it's not yet a lock that he'll be ready to play on Sunday against the Las Vegas Raiders (4:25 p.m. ET on FOX and the FOX Sports App). Meanwhile, his backup spent Sunday night in the hospital, their lone healthy quarterback is a kid they don't trust to throw, plus they are 2-6 and averaging a pathetic 11.9 points per game no matter who their quarterback is.
Whether they're ready to admit it or not, this season is over. And with the trade deadline looming at 4 p.m. ET on Tuesday, there's only one thing left for them to do:
Sell.
That doesn't mean sell everything or give away their best players for nothing. And obviously some players — like defensive Dexter Lawrence and left tackle Andrew Thomas — are virtually impossible to trade. But the Giants are a team building for a relatively distant future and they need to be open to any deal that comes their way. There should be no one on their roster who is considered completely untouchable.
That includes running back Saquon Barkley, whom they promised not to trade. 
So what does this awful Giants team have to deal and what can they get in return? Probably a lot more than most people think:
CB Adoree' Jackson: His agents approached the Giants about a contract extension in the offseason, according to a source, but they weren't really interested. They also drafted a cornerback (Deonte Banks) in the first round. Jackson is 28 and a solid player, but he has one interception in his three years in New York and hasn't played a full season since 2018. Still, there are many contenders that need a cornerback, including Giants general manager Joe Schoen's old employers in Buffalo. The return might not be great — maybe a fourth-round pick if the Giants eat enough of the remaining $6.1 million of his salary — but he's not part of the future, so the time is right to move on.
What big names will be moved at the NFL trade deadline?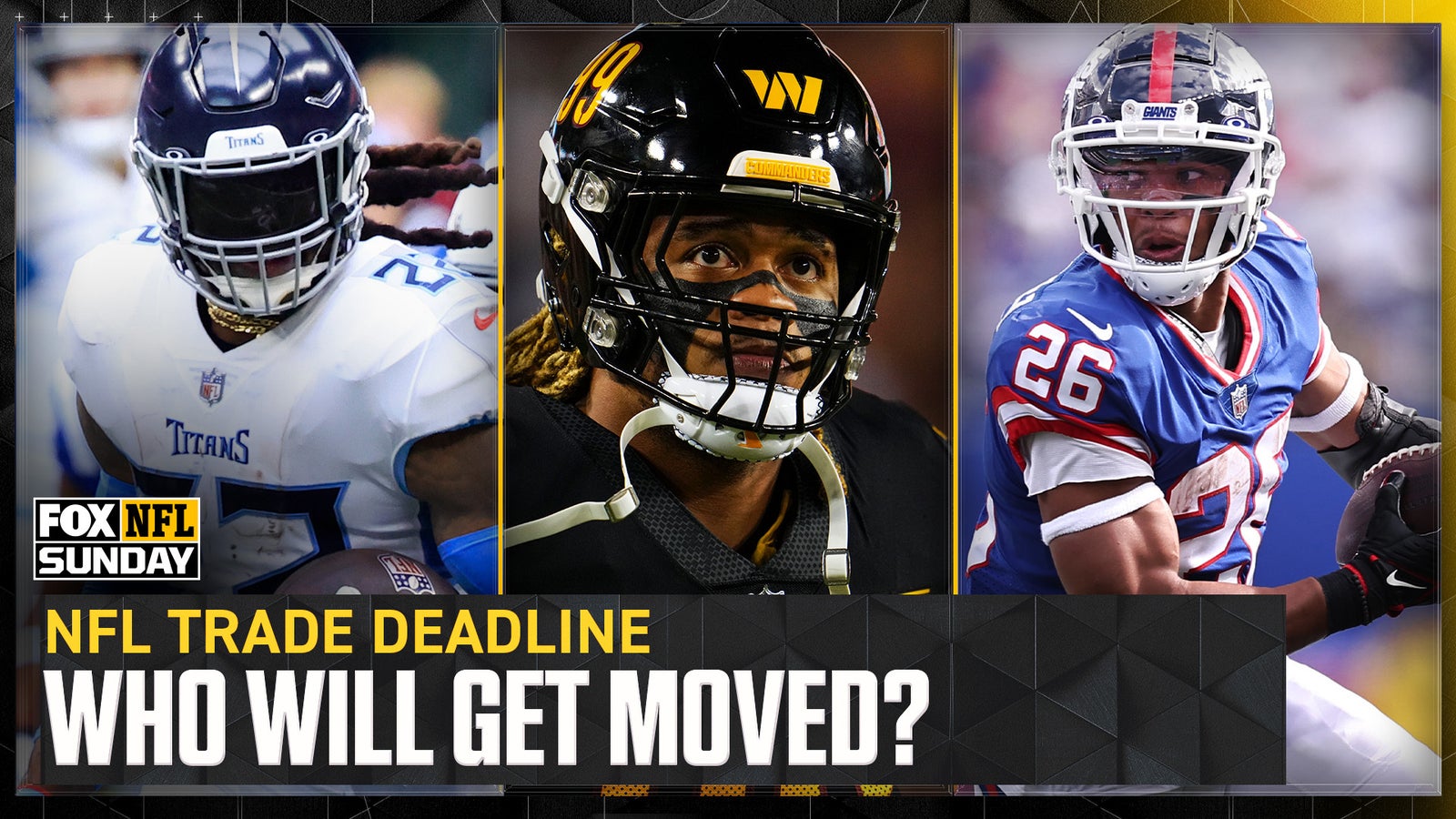 S Xavier McKinney: Whether the Giants deal him or not depends on what they believe he is. Is he the impact safety who had five interceptions in 2021, or the good-but-not-great safety who is still looking for his first in parts of two seasons playing in Wink Martindale's defense? The Giants also have to decide if they think they can resign him after brief offseason contract talks broke down. He's 24 and a good, emerging player and a leader in the locker room, though, so they should tread carefully. He's also only due another $972,000 this season which adds to his value. He's probably the Giants' most marketable trade chip, so if they're really selling off he might bring back a third-round pick.
WR Parris Campbell: The Giants thought they had a steal when they signed the 26-year-old receiver to a one-year, $4.7 million deal with $2.9 guaranteed, as long as he stayed healthy. Well, he's been healthy, but he's been frozen out of the offense. After catching just 16 passes for 85 yards he's played just seven offensive snaps in the last three games. Even if he hits all his incentives, he's still due $2.5 million this season, so some contender might want to give him a shot or add to their depth. And there's no reason for the Giants not to do it for the same terms of the recent deals involving receivers Chase Claypool, Van Jefferson and Mecole Hardman — shipping him out with a seventh-round pick to get a sixth-round pick in return.
RB Saquon Barkley: It's a tough call, and it would hurt, but this is something they to consider. They were unwilling to meet Barkley's asking price last offseason, and now he's a year older and missed more time with another injury (a high ankle sprain). That isn't likely to drive the Giants' offer higher. Yes, they could — and might — use the franchise tag on him again for about $12.1 million. That is why they shouldn't — and wouldn't — give him away. But with all the running back injuries around the NFL there might be a decent market for teams looking to rent him, even with the $4.5 million in salary he's still owed this year. He is obviously the face of the Giants franchise and their best player and really their only hope for moving the ball. If they deal him, not only is their season over, but they'll be playing in a mostly empty stadium the rest of the way and they might not win another game. Heck, they might not score another touchdown. But if somebody offers a deal that includes a Day 2 draft pick and he's not in the Giants' long-term plans, could they really refuse?
Jay Glazer on latest NFL trade rumors
DL Leonard Williams: The 29-year-old Williams is a really good player who has always been vastly overpriced and likely will never produce the kind of sack numbers he should — like the 11 ½ he had in his anomalous 2020 season. The Giants are thin along the D-line, but if they can get something for him, they should take it, even if they have to eat a large chunk of the $10 million in salary he's still owed this season. The more they pay, the more they could get in return. They got him for a third- and fifth- at the deadline in 2019. This time, a fourth-rounder is probably the ceiling, especially since there are only a few teams that can afford his cap number. [Editor's note: The Giants reportedly have agreed to trade Williams to the Seahawks in exchange for a 2024 second-round pick and 2025 fifth-round pick.] 
Ralph Vacchiano is the NFC East reporter for FOX Sports, covering the Washington Commanders, Philadelphia Eagles and New York Giants. He spent the previous six years covering the Giants and Jets for SNY TV in New York, and before that, 16 years covering the Giants and the NFL for the New York Daily News. Follow him Twitter at @RalphVacchiano.
---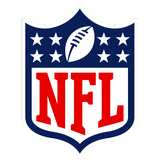 Get more from National Football League Follow your favorites to get information about games, news and more
---