Henry McKenna
Reporter of the AFC Est
Tom Brady's career is over. The greatest quarterback in history retired Wednesday, again. He made his announcement in a social media video from a beautiful beach somewhere. He neither referenced the Patriots nor the Buccaneers, but addressed a global "you."
"I'm definitely retiring," Brady said before getting choked up. "Thank you so much, everyone, for supporting me. My family, my friends, my teammates, my competitors. I could go on forever. There are too many. Thank you guys for allowing me to live my absolute . dream. I wouldn't change a thing. I love you all."
Brady won seven Super Bowls, six with the Patriots and one with the Buccaneers. His legacy with New England may have been briefly complicated, but at this point there is no confusion or uncertainty. Back at Brady's first training camp in 2000, the quarterback told owner Robert Kraft, "I'm the best decision this organization has ever made."
Yeah, that just about sums it up, doesn't it?
It was a better decision than even hiring Bill Belichick.
But the beauty of the situation is that one does not happen without the other. Drafting Brady was Belichick's decision. And Brady doesn't become Brady without Belichick developing him and having the guts to start the fourth-string quarterback. It's an egg, chicken, egg conundrum, and I really don't want to chase my tail for the next 1,000 words about which man is older.
I just want to say, unequivocally, that Brady's legacy with the Patriots is no longer complicated — the absence made New England's heart grow fonder.
Brady was the best thing that happened to the franchise. It is easy.
There were so many reasons to think Belichick would go to another Super Bowl without Brady. There were so many reasons to think Brady wouldn't win another one without Belichick. It seems silly now, of course. Because Brady has his Bucs title and Belichick missed the playoffs. But remember Brady's departure: There were doubts about what he could accomplish when he defected to Tampa, especially at age 43.
At the time, the breakup seemed unwise, as if Belichick was abandoning Brady at a point in the QB's career when he was on the verge of decline. (This is what has happened to so many Patriots that Belichick has run out the door.)
For the sports world, it was fascinating: a chance for the quarterback and the coach to unravel their legacies, at least a little.
For New England, there was a general sadness and, in some cases, anger.
Why would he leave? How could he?
Over the past three years, Brady has achieved success at a level that Belichick has not. Brady slightly unraveled his Belichick legacy. And in that regard, the QB has simplified his legacy in New England. If Brady had stunk, he could have made things messy. But he was mostly brilliant, he only built his living legend.
With Brady, the Patriots were perennial contenders. Without Brady, the Patriots haven't been the same.
I repeat: Drafting Tom Brady was the best decision New England ever made, that Belichick ever made.
When we look back on Brady's career, we won't think of the breakup in strange or awkward terms. We'll think about what drove Brady to do: win another Super Bowl and solidify the argument for his greatness. The Patriots (and Buccaneers) quarterback took his legacy to new heights.
Brady is a part of Boston. It is embedded in the city's sporting history. He's loved, and something tells me that someday soon he'll come home to a true champion in New England. His three years with the Buccaneers only cemented his status as the best player in the NFL.
But even after those three years, Brady is a Patriot. It always was. It always will be.
Prior to joining FOX Sports as an AFC East reporter, Henry McKenna spent seven years covering the Patriots for USA TODAY Sports Media Group and Boston Globe Media. Follow him on Twitter at @McKennAnalysis.
FOX Sports Top Stories:
FOLLOW
Follow your favorites to personalize your FOX Sports experience
---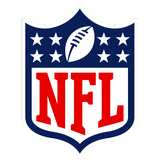 Get more from the National Football League Follow your favorites for information on games, news and more
---
---