MIAMI – Everything was going well for Team USA in a pivotal seventh inning against Venezuela, but no swing was more important than the one that belonged to the nine-hole hitter.
Trailing Venezuela by two runs, the United States loaded the bases with nobody out in front of lefty José Quijada. Tim Anderson drew a walk, Pete Alonso hit a pinch single and JT Realmuto was hit by a pitch.
Venezuela coach Omar Lopez replaced Quijada with right-hander Silvino Bracho, who was in a nightmare situation. Not only would Bracho try to strike out his first batter, but right behind him was the top of the US order, featuring none other than Mookie Betts and Mike Trout.
But first up was Trea Turner, the nine-hole hitter. Turner quickly went down 0-2 against Bracho, but he was hardly allowed this phase. On the third pitch he saw, Turner hit a grand slam to left field and erased the deficit to put the team ahead, 9-7, in the seventh inning.
The USA dugout erupted as players jumped over the dugout rail and practically flew to the plate to greet Turner. As his teammates waited in a semi-circle at home, Turner greeted them before jumping up and down and celebrating with his team. USA hitting coach Ken Griffey Jr. he wrapped Turner in a hug as the crowd roared behind them.
The United States never looked back after Turner's majestic home run, knocking Venezuela out of the World Baseball Classic with a 9-7 victory Saturday night at LoanDepot Park. Team USA will play Cuba in the WBC semifinals Sunday night in Miami.
Trea Turner smashes a grand slam that gives the USA a 9-7 lead in the eighth inning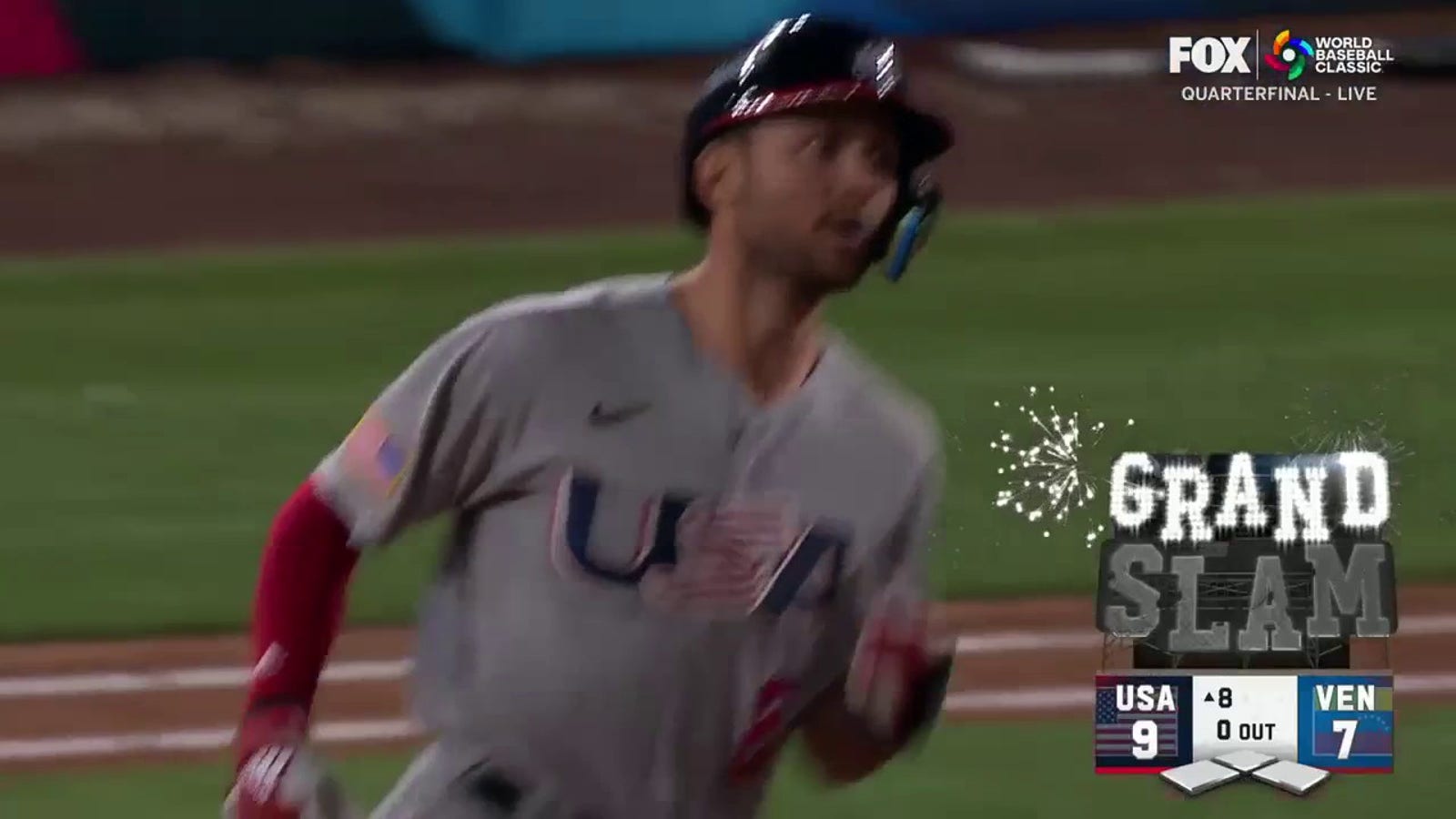 Turner's home run was the third US grand slam in WBC history, joining Jason Varitek (2006) and David Wright (2013). The U.S. offense overcame right-hander Daniel Bard's shaky fifth-inning relief outing and questionable game strategy by manager Mark DeRosa, both of which led Venezuela to a four-run lead that, at the time, they put the USA on a run. deficit
Before that game-changing fifth inning, the U.S. was mostly in complete control of the game.
The United States had removed Venezuelan lefty Martín Perez from their starter after just five batters. Mookie Betts, Mike Trout, Paul Goldschmidt, Nolan Arenado and Kyle Tucker ripped off five consecutive hits off Perez to open the top of the first inning. Before many fans had found their seats, the USA jumped out to a 3-0 lead on Perez and Venezuela, prompting manager Omar Lopez to pull the left-hander from his 16-pitch start.
Make no mistake, Saturday night's quarterfinals was an away game for Team USA. Venezuela received the loudest ovations during the pre-match player introductions as yellow, blue and red flags infiltrated LoanDepot Park. Despite the pregame hysteria, most of the stadium quieted down as American batters moved around the bases to rally in that first inning. DeRosa, hours before the first pitch, had acknowledged that the atmosphere away from home may bode well for his squad. Trout and Betts, in particular, were excited about their first hit against Perez.
But the stadium came alive just seven Lance Lynn pitches later, when Luis Arráez crushed a two-run home run, cutting Venezuela's deficit to 3-2 in the first inning. Venezuela's immediate response to the USA foreshadowed the tug-of-war between the teams.
In the end, it was Lynn who turned in the boldest performance of the night, if only because it was obvious from the first frame that the right-hander wasn't at his best on Saturday. Lynn worked throughout his outing, taking plenty of time between pitches to gather on the grass by the mound.
Although he didn't record a single clean inning, Lynn did a solid job of limiting the damage after Arráez's first home run. When Lynn learned that his 16th batter of the night, Eugenio Suarez, would be his last, he went down and hit Suarez with a high heater to end the fourth inning. Lynn let out a howl and a fist pump before her teammates lined up to high five her in the dugout.
Deesha Thosar is an MLB writer for FOX Sports. She previously covered the Mets as a reporter for the New York Daily News. Follow her on Twitter at @DeeshaThosar.
FOX Sports Top Stories:
---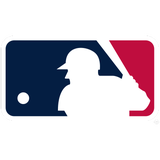 Get more from Major League Baseball Follow your favorites for information on games, news and more
---