Greg Auman
NFC South Reporter
Ray Horton takes over a Pittsburgh Maulers team that went 1-9 last year for the USFL's worst first-season record, and will barely acknowledge the past as he works to rebrand the franchise on 2023.
"We only referenced last year's record once," said Horton, 62, a longtime NFL assistant who won one Super Bowl as a player with the Cowboys and two as an assistant of the Steelers. "I said 'We won a game last year.' I said 'Us.' I didn't say 'Them.' It's kind of a fresh start, and all we're preaching is fundamentals and doing things right.. . Are we better? We think we are, but we'll find out."
For Horton, these core principles aren't just X's and O's on the field, he makes sure his players treat everyone with respect, from teammates to the women in their lives and interactions everyday with people. Horton, who last coached in the NFL with Washington in 2019, takes over for Kirby Wilson, gone after one season, with a coaching staff that includes his son, Jarren, who returns as defensive coordinator.
The biggest name on the list is former Alabama and NFL linebacker Reuben Foster, a first-round pick with the 49ers who hasn't played since 2018, a promising NFL career derailed after two seasons for a domestic violence arrest (charges later dropped) and a serious knee injury in 2019.
"We know who he is and who he was, and we were very happy to get him," Horton said. "It adds validity to our defense, to our team. One day, the players were watching the highlights one day, and it was amazing to see them. They were in awe. It was a great moment for us to realize that this guy is really, really good. . Even before he walks in the door, people know him. He's been a joy to be around."
The team will now play their home games in Canton, Ohio, closer to their hometown and less than two hours from Pittsburgh, and there is plenty of room for improvement. Pittsburgh scored the fewest points in the USFL last year (147) and gave up the most (243), although there is an influx of new players on both sides of the ball.
Quarterback remains an uncertainty, choosing between James Morgan, 26 and a former Jets pick, and Troy Williams, 28, who has three passes in the Canadian Football League. Last year's top two rushers, Madre London (415 yards) and Garrett Groshek (329) are back for 2023. Wide receiver Bailey Gaither, who led the team with four touchdown catches last year, he got a look from the Ravens in the NFL preseason, but he's back and he's going to be "one of the studs in the league," Horton said.
Can the Maulers get the fans in Canton to support them as a team? Horton was drafted by the Bengals and worked out with the Browns, so he knows the football fans in Ohio and hopes to be embraced by the team. He's throwing a ceremonial first pitch at a Guardians game this week as the Maulers are busy preparing for this weekend's season opener against the New Orleans Breakers in Birmingham.
"I like where we are on paper, but we just have to prove it," he said. "It's going to help us have a foundation where the fans can identify with us, especially when we start winning. They're going to say, 'That's just winning football that we expect our teams to do.'" Talk about Pittsburgh's legacy of winning. Super Bowls, and now the Bengals are back to winning ways and the Cleveland fan base is great. They've always been very nice to me, and you can see the support we're getting from the Cleveland triangle. , Cincinnati, Pittsburgh and we want give back to this community."
Greg Auman is the NFC South reporter for FOX Sports, covering the Buccaneers, Falcons, Panthers and Saints. He is in his 10th season covering the Bucs and the NFL full-time, having spent time at the Tampa Bay Times and The Athletic. You can follow him on Twitter at @gregauman.
Learn more about the USFL:
---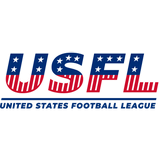 Get more from the United States Soccer League Follow your favorites for information on games, news and more
---