Michael Cohen
College football and college basketball writer
COLUMBUS, Ohio – They staggered down the Nationwide Arena tunnel like boxer and trainer after a bloody fight. Michigan State head coach Tom Izzo went one step further, aging but ageless leaving another NCAA Tournament triumph in his wake. Athletic director Alan Haller was a step back, the former Spartan football player turned administrator.
"What a war," Izzo said as he half-walked, half-shuffled toward the Michigan State locker room.
"This is who we are," Haller said as he patted Izzo on the back.
"What a war," Izzo repeated.
In its wake was another breakout month from Izzo, this time a 69-60 victory over second-seeded Marquette to secure its 26th NCAA Tournament victory in nine points or less, a testament to his unwavering will. demands of its players. In the Golden Eagles, winners of the Big East regular-season and tournament titles, Michigan State found a willing partner in a street brawl disguised as basketball. There were 37 fouls and 37 free throws, 29 turnovers and 12 steals. That the Spartans prevailed while shooting 2-for-16 from 3-point range, even as Marquette buried 11 3-pointers, underscored just how many body blows Izzo & Co. absorbed.
They won with 23 points from Tyson Walker and 27 more from Joey Hauser and AJ Hoggard combined. They needed all 20 rebounds from Hauser and Mady Sissoko. They made 19 of 23 free throws and iced the game by sinking five of six in the final minute. They took the lead when Walker buried a jumper with 8:52 left and withstood everything Marquette threw at them the rest of the way.
"It was a 2000 game; he looked like Mateen Cleaves," Izzo said of the year he guided Michigan State to a national title, and that team's all-American base. "It was a physical game."
It also marked the second time in two days that Cleaves' name had come up at a press conference at Nationwide Arena. The first came Saturday afternoon, between the first and second rounds of the tournament, when Marquette head coach Shaka Smart explained the origin of his admiration for what Izzo has built in East Lansing.
He shared a story about his first year coaching as a 22-year-old assistant at California University of Pennsylvania. Smart was a few months removed from the end of his playing career at Division III Kenyon College in Ohio and entered the profession not knowing if it was the right path. But as the season wore on, Smart found himself captivated by the way Cleaves led Michigan State to a Big Ten Tournament title and, three weeks later, to the national championship with an 89-76 victory over Florida. Cleaves scored 18 points and dished out four assists to be named the Final Four's Most Outstanding Player.
"And that, for me, was a moment that cemented in my mind, college basketball was where I wanted to be," Smart said Friday afternoon. "So I've always been a fan of Coach Izzo and his program and the way he plays and the way he carries himself. And for us, it's a great opportunity to compete against them tomorrow in the night".
The team he brought to Columbus was one of the best in college basketball all season. Marquette came through a brutal Big East schedule with a 17-3 conference record and an offense that ranked sixth in the nation in efficiency. Point guard Tyler Kolek (13.1 points, 4.1 rebounds, 7.6 assists per game) was named the conference Player of the Year, and forward David Joplin (9.4 points, 3.3 rebounds per game) was honored as the Big East Sixth Man of the Year. When the Golden Eagles beat Vermont, 78-61, in the opening round of the NCAA Tournament, they set a new school record with 29 wins in a single season.
They entered Sunday with an unmissable air of confidence tinged, perhaps, with arrogance. Smart believed his team was capable of reaching the Final Four, and everything his players said and did seemed to match that expectation. Star guard Kam Jones, who had 18 straight points in the second half against Vermont, spent the final seconds before Sunday's game dancing in the center circle.
But a steal and score by point guard Stevie Mitchell on the first possession was nothing more than fool's gold as the Spartans took control of the game with a blistering defense and vicious offensive rebounding. They turned seven offensive rebounds into 18 points in the paint that offset some atrocious perimeter shooting (1-for-10 from 3-point range to start the game). And they undermined Marquette's offense with two early fouls on Kolek, who spent large parts of the half on the bench as Michigan State built a 13-point lead.
"I think Michigan State's aggressiveness, their physicality got to us," Smart said. "It was a lot of plays we'd like to get back."
Throughout the season, Izzo never shied away from telling reporters how much he liked this team. He looked past his penchant for defensive lapses and 3-point shooting, pushed aside the potential ramifications of a short bench and embraced the sense of togetherness and fight his players displayed. He was delighted with how his guards defended star Boogie Ellis in a suffocation of 10th-seeded USC on Friday afternoon, then said success on that end of the court is more of an option what a skill The Spartans could be an elite defensive and rebounding machine when they wanted to.
So Izzo reveled in his team's second straight blowout against a top-tier opponent as Michigan State punched its ticket to the Sweet 16 for the 15th time since taking over in 1995. He liked the idea to limit Marquette, who scored more efficiently inside. arc than all but four teams in college basketball, down to a paltry nine double-doubles that Smart described as "probably a record low for us." He loved watching his players coach each other during a timeout in the final seconds, reminding each other to avoid the temptation to double the post at the expense of open perimeter shooters.
"And that's all you ask for as a coach," Izzo said. "You ask to grow, they grow. But it's fun when the players, I've always said the best teams are the teams coached by the players."
That's why it was their turn to celebrate as the final buzzer sounded, a pro-Michigan State crowd showering them with whoops and hoots and cheers. They jumped off the bench and headed to the opposite side of the court, towards the thickest section of green-and-white fans, to rejoice in becoming the first and ultimately the only Big Ten team that reached the Sweet 16. where they will play No. 3 Kansas State in New York on Thursday.
As the celebration began to die down, Izzo and Haller made their way through the underbelly of Nationwide Arena. The former carried the brunt of a slugfest he described as "as intense and hard a game as I've ever been [part of] in my career." The latter trembled with emotion as he reflected on the big picture.
"This is special," Haller, whose job in East Lansing took an unfathomable turn in mid-February when a routine semester was shattered by a mass shooting that left three students dead and five wounded, told FOX Sports . "I mean, the win is great. But what does this do for our community…"
Haller's voice trailed off as he paused for eight seconds, throat caught, nose sniffling.
"This is special for our community," he said. "We've been through a lot. It's more than just winning. This is a big part of our healing for our community."
Michael Cohen covers college football and basketball for FOX Sports with an emphasis on the Big Ten. Follow him on Twitter @Michael_Cohen13.
Read more:
Michael Cohen covers college football and basketball for FOX Sports with an emphasis on the Big Ten. Follow him on Twitter @Michael_Cohen13.
FOLLOW
Follow your favorites to personalize your FOX Sports experience
---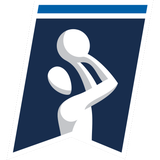 Get more from college basketball Follow your favorites for information on games, news and more
---