February 12th will be a big day for the Kelce family. Chiefs tight end Travis Kelce and Eagles center Jason Kelce will become the first pair of brothers to play against each other in the Super Bowl when Kansas City and Philadelphia square off.
The two spoke publicly about the event for the first time after the Chiefs' AFC Championship game win over the Bengals on Sunday, before talking even more about the experience Wednesday on the latest episode of their podcast, "New Heights," including his reaction to the "Kelce Bowl" nickname and having to call another famous tight end with disappointing news.
The Super Bowl could also provide even more special moments for his mother Donna, as well as the newest addition to the growing Kelce clan.
Here's what Kelce himself has to say about the "Kelce Bowl."
Initial reaction
"I'm not a Chiefs fan anymore Trav, sorry to break it to you," Jason said. "I officially took off my Chiefs sweatshirt immediately after the [game-winning Harrison] butker kick My fandom is closed for the next two weeks. No barbecue, no nothing."
Both Jason and Travis admitted that the moment would be one of the most special — and bittersweet — of their respective careers.
"I don't know if I ever thought it would happen," Jason said. "I thought it could happen, but I didn't really fully anticipate it happening until pretty much last week. I was like, 'Man, this could really happen.' We could have a Kelce Bowl, and we could actually be doing this.'"
"This is wild and kind of surreal. I feel like I've been asked this question my whole career, like, 'How would you feel if you played your brother in the Super Bowl?' And the whole time I've been like, 'This it's been the goal, to play with my brother in the Super Bowl," Travis said.
"It felt great and it felt like that's what he wanted. But now it's like, I don't know, man, somebody's got to send their brother home."
Jason wondered how unlikely this scenario was.
"What are the chances that two guys go to the NFL, then become starters, then become All-Pros and important pieces of their team, and then end up playing each other in a Super Bowl?" Jason said. "It has to be something like a lottery pick, right? We've been playing the lottery all this time?"
Still, the Kelces made it clear they didn't want the sibling history to overshadow their respective teams' successes.
Patrick Mahomes calls Travis Kelce 'the best TE of all time'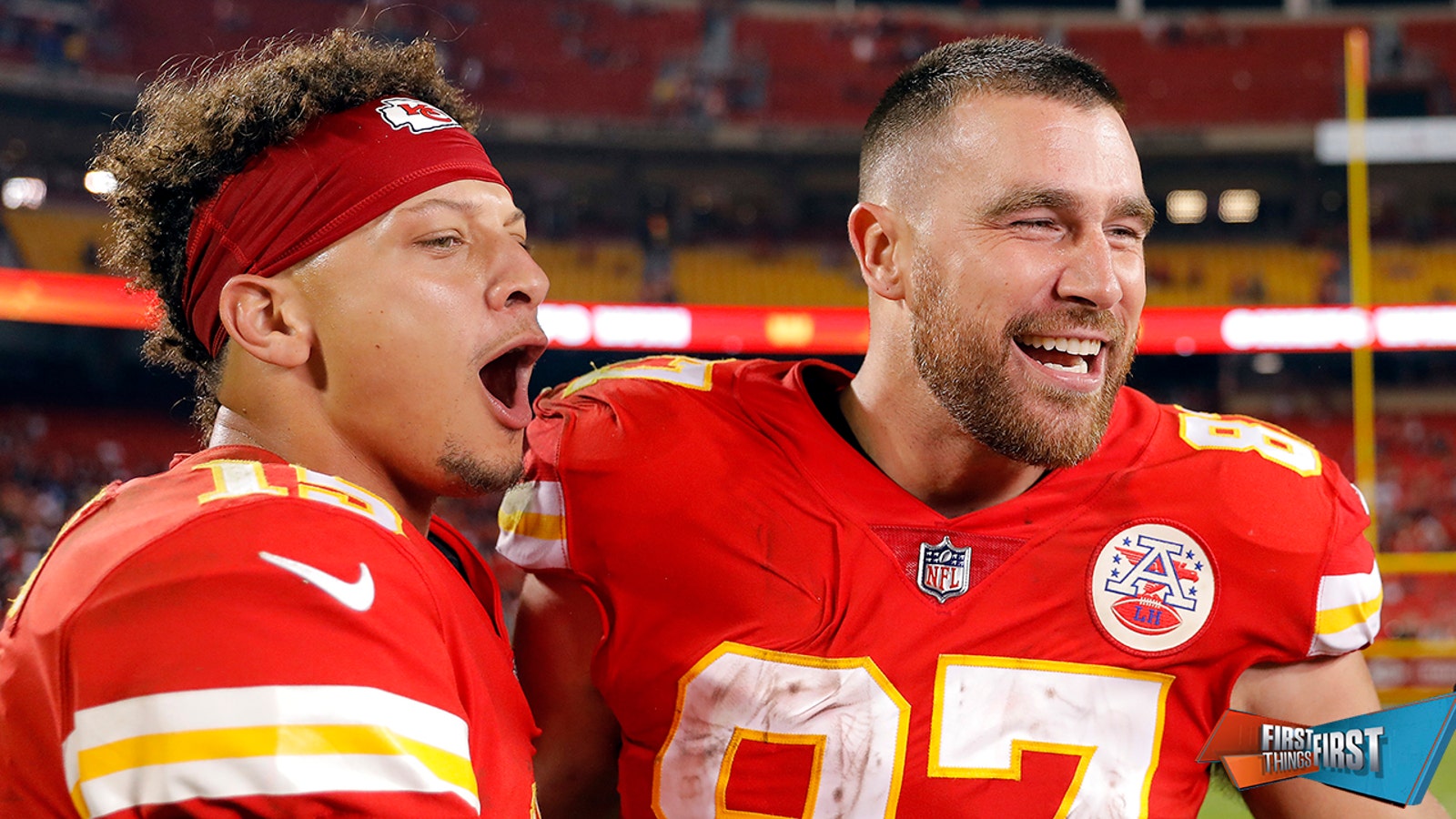 Patrick Mahomes joins Nick Wright, Chris Broussard and Kevin Wildes on "First Things First" to discuss Travis Kelce.
"I don't like that we call it the Kelce Bowl," Jason said.
"We're going back to the Chiefs-Eagles Super Bowl," Travis added.
Don't touch the statue!
Travis had a warning for Chiefs fans after 49ers fans tried to put a Brock Purdy jersey on Philadelphia's famous Rocky statue, only for the move to backfire as it has with other Eagles opponents.
"Every team you play in the playoffs, somebody's trying to throw their jersey at the Rocky statue like, I don't know, I don't understand," Travis said. "All it does is poke the bear."
Jason, however, has his own theory.
"I think someone in Philadelphia is doing this now," Jason said. "I don't think that's an opposing team thing at this point. There's no way that opposing teams are going to continue to do this. I'm convinced that there's a Philly fan that's putting those jerseys on the Rocky statue just to fire everybody. up. And it's working. It's working great, so keep doing it. I guarantee it. There's no way. Because it's happened in every game: The Giants did it, the 49ers did it, there's probably will be wearing a Chiefs jersey this week."
Travis was horrified at the idea.
"No way. No way," Travis replied. "Heads [fans], don't touch the f—— Rocky Memorial. OK? Do not do that. Definitely don't put an 87 (jersey) on him. Do not do that."
A Gronk-sized disappointment
The brothers opened their podcast with some disappointing news: They had to call their friend (and FOX NFL analyst) Rob Gronkowski to let him know they wouldn't be able to attend his "Gronk Beach" music festival during the Super Bowl week.
"It would be rude not to let him know we're not going to make it," Jason reasoned.
The two ended up leaving him a message before getting a call from Gronkowski later in the taping.
"Obviously, I was hoping at least one of you could come to Gronk Beach, but you have much more important things to do," Gronkowski said. "The party will always be there."
Mother knows best
Donna Kelce and her half-and-half Chiefs-Eagles jersey representing her two sons will be in Arizona for the Super Bowl, and some even want her to play a part in the game herself. A Change.org petition asking the NFL to allow Donna to do the game's initial coin toss had 112,000 signatures and counting as of Saturday afternoon.
And Donna already has her chosen root interest.
"The offense," he recently told NBC. "[Whoever] he has the ball."
Donna has seen her sons in a Super Bowl before (Jason in 2018 and Travis in 2020) and she's expecting less nerves this time around.
"They already have the first one [Super Bowl] win under his belt, so it's going to be pure joy," said Donna Kelce. "We're going to really enjoy it and have a lot of fun. Obviously, there will be someone who goes home heartbroken, and won't have bragging rights at the Thanksgiving table, but this is going to be a great event and I'm looking forward to it. … Probably some tears, it's going to be a very emotional moment."
Ready for another Kelce?
Towards the end of the episode, Jason pointed out that they need to figure out which side their parents will be sitting on. Travis said he plans to give his allotment of tickets to his close group of friends, while Jason will give at least a portion to his wife Kylie, his daughters and Kylie's parents, as well as a special guest.
"Kylie brings her OB[GYN] because she'll be 38 weeks pregnant," Jason revealed.
"Dude. If she has a baby…" Travis exclaimed.
"If he has a baby in the ballpark, it's officially written," Jason replied.
The first sibling Super Bowl will begin at 6:30 PM ET on February 12 only on FOX and the FOX Sports app.
FOX Sports Top Stories:
FOLLOW
Follow your favorites to personalize your FOX Sports experience
---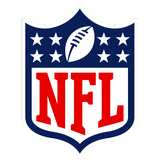 Get more from the National Football League Follow your favorites for information on games, news and more
---
---