Jordan Shusterman
FOX Sports MLB Analyst
Every Thursday, Jordan Shusterman takes a look at one thing from each MLB division that we learned from the last week of action.
TO THE EAST: The Blue JaysThe lineup is amazing, but it also underperforms
Matt Chapman (1.211 OPS) leads MLB in both bWAR and fWAR. Bo Bichette (.933 OPS) leads the American League in hits. Vladimir Guerrero Jr. (.892 OPS) has a career-low strikeout rate and a high pitch angle. These are three legitimate MVP candidates on one team and everything Toronto fans could hope and dream for their home field. The problem is… has it been like that? In the field, Kevin Kiermaier has been surprisingly productive as Toronto's fourth-best bat, but neither George Springer nor Daulton Varsho have yet hit the ground running. Last year's dynamic catching duo of Alejandro Kirk and Danny Jansen have combined for just four extra-base hits so far. Santiago Espinal and Brandon Belt have been downright bad. And Whit Merrifield? More like Whit Meh-rrifield. (Sorry.)
So what to make of this? If Chapman, Bichette and Guerrero continue to perform at an All-Star level, the Jays will likely be in decent shape no matter what. However, it's hard not to wonder if the slow starts by the rest of the position player group are really a good sign of things to come. Maybe the big three regress a bit, but throw in a streak or two from Springer and this lineup will quickly become a miserable task for any opposing staff. Pitching will likely dictate Toronto's fate in the postseason race regardless of how the offense fares, but the lineup is what makes me want to see as many Jays games as possible, and I really think they could get even better month.
AL Central: Cleveland is still allergic to homers
Last year, the Guardians won 92 games and the AL Central despite finishing 29th in baseball in home runs with a paltry 127 dingers. They appeared to be scrambling to address that glaring weakness over the winter with the signings of Josh Bell and Mike Zunino, two veteran hitters with a proven penchant for depositing balls over the outfield fence. It's still April, of course, but here the Guardians are once again sitting at a cool 29th in MLB in the long ball. They hit 10 to be exact, two ahead of the lowly Nationals. They are also just two more than Pete Alonso and Patrick Wisdom. The Rays, the same team the Guardians lasted 15 innings last October because neither team could until Oscar Gonzalez put us all out of our misery, currently lead MLB with 42 home runs. If my math is correct, that's a lot more than 10.
Is it too harsh to focus so directly on the Guardians' specific lack of long ball when three other AL Central lineups, including the team they're chasing in Minnesota, have been even worse than Cleveland at the plate overall? Probably. I can understand and appreciate the Guardians style of play, and by the way, if stolen bases come back in the MLB (Cleveland has the most in baseball with 26, by the way), maybe they can only come back in October. . But power production was such an obvious area of ​​need at the start of the year, and if it hasn't been addressed in any way, I'm skeptical of this team's overall ceiling, especially when pitching has traditionally excelled. ·lent has just seemed good instead of great.
AL West: The sailorsThe formation has multiple black holes
Even with the offseason acquisition of two-time Silver Slugger Teoscar Hernandez, the Mariners entered this year looking like a bat (or two) away from being considered a serious contender. If we had known earlier in the year that Jarred Kelenic would be completely out for the first three weeks, those concerns about the offense might have been put to rest a bit, as Kelenic was hardly something anyone counted on for a significant production, regardless of how good it looked in the spring. formation. But instead of elevating a potentially stellar lineup fueled by Hernandez, Julio Rodriguez, Ty France, Eugenio Suarez and Cal Raleigh, Kelenic's contributions have only done so much to offset the stunning disaster that has been both second base and the DH for Seattle. . Kolten Wong, thought to be an offensive upgrade over last year's second baseman in Adam Frazier, is hitting .098/.190/.098 for a league-worst -14 OPS+. Pro Tip: Having a positive stat starting with a minus is never a good sign.
Mariners' Julio Rodriguez hits two HRs against Brewers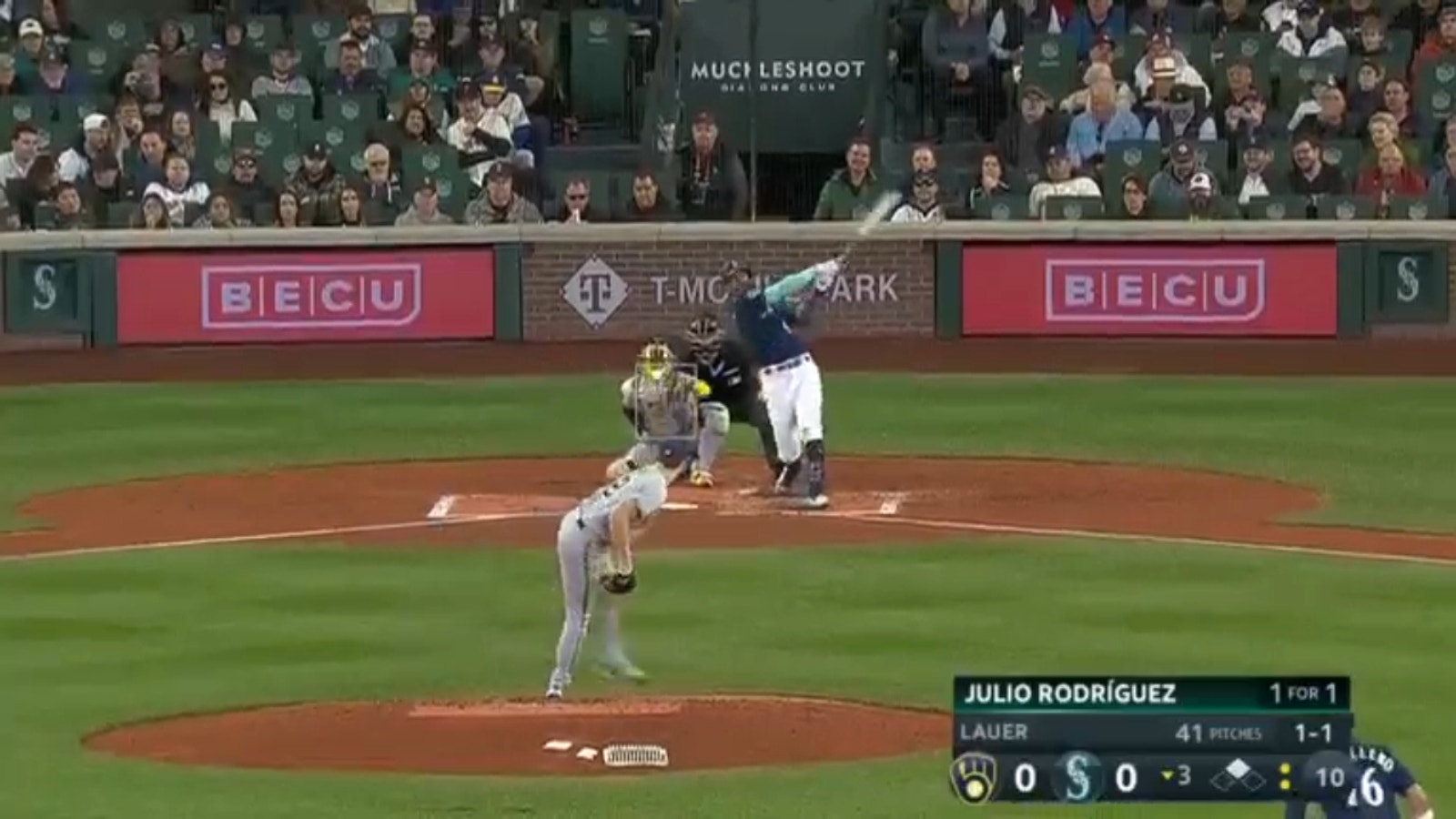 While Wong's struggles at the plate are surprising, the Mariners' decision to roll with a mostly bench rotation at DH instead of acquiring another legitimate hitter appears to be coming back to bite them. How bad, exactly? A DH rotation consisting primarily of Cooper Hummel, Tommy La Stella and AJ Pollock has hit a combined .114/.206/.180 with one RBI. Not ideal for a position literally designated to DO THE BALL!!!
The return of Dylan Moore will likely take Wong out of the lineup moving forward, but there's no obvious solution for the DH spot unless Hernandez sees more time there on a consistent basis, which doesn't appear to be part of the plans. There's still a lot to like about this roster, but I have a feeling these two spots will remain in the spotlight for all the wrong reasons, at least as long as Seattle stays under .500.
East NL: The Phillies"Divisional hopes are already dead
Any dreams of a heavyweight three-way battle in this division between the masterful Braves, the $350 million Mets and the defending NL champion Phillies are probably already quashed. FanGraphs gave Philadelphia a 10.5% chance to win the division before the season, that number is now below 3%. With Rhys Hoskins injured in spring training and Bryce Harper in the middle of lengthy rehabs, the Phillies were a step behind their divisional foes in Atlanta and New York to start the season. But that's less about my lack of faith in the Phillies' ability to turn it around than it is about my confidence in the Braves' strong starts and the Mets not slowing down anytime soon. It doesn't help that the Marlins aren't either, which makes it quite a challenge to get back into the mix for even a wild-card spot.
Sam Hilliard of the Braves makes an incredible catch to rob Manny Machado of HR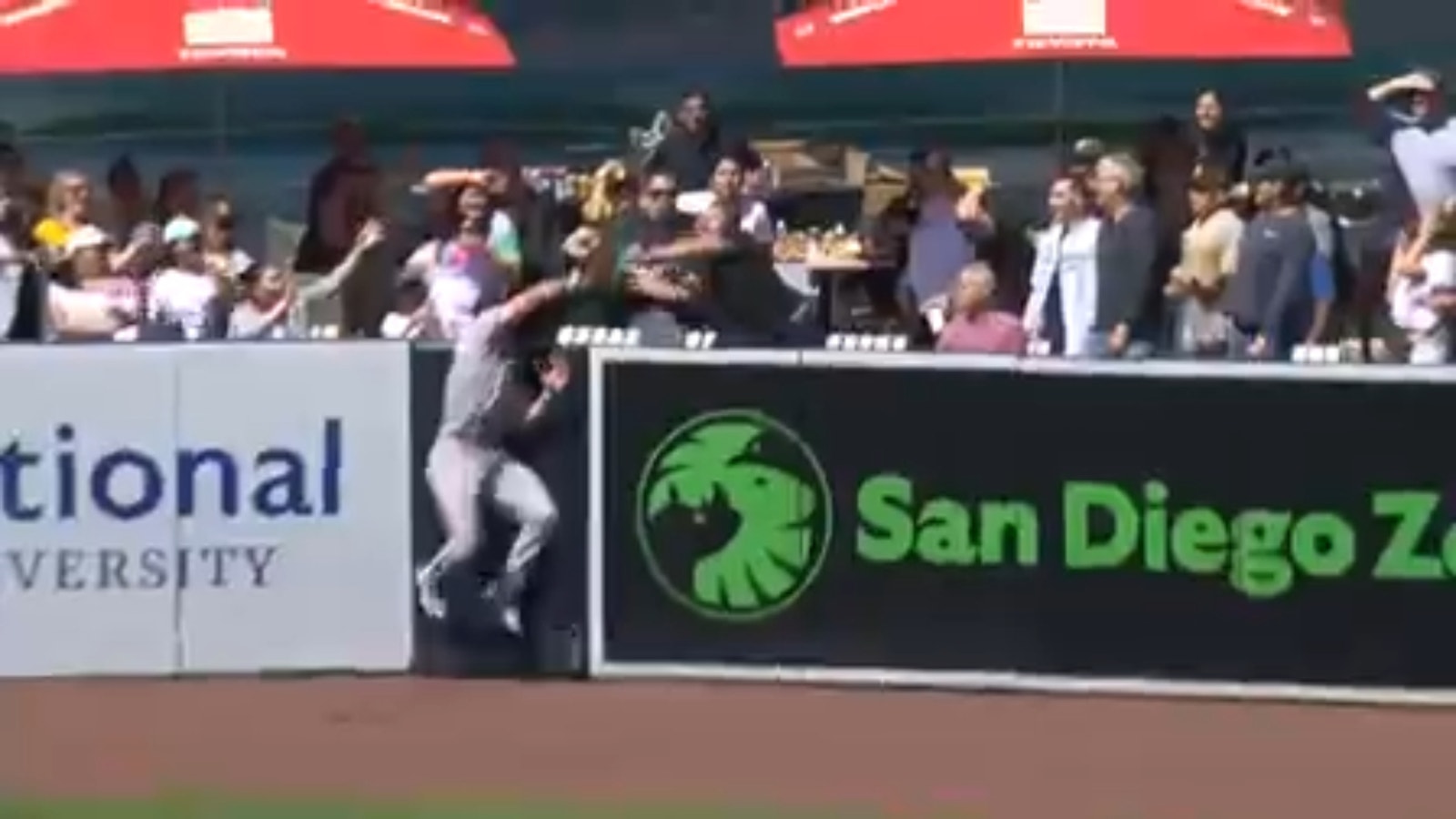 As for Atlanta and New York, I just hope the race is locked up all summer, instead of one team building a massive lead and then blowing it (or just holding on tight and stealing the possibility of drama). I've been impressed with the Mets' ability to keep pace given the injuries they've been dealing with as well, but they'll need Justin Verlander to return (and dominate) soon or more consistent showings from the rest of the starting rotation if they want to stay- se with the winning machine that the Braves seem to be.
NL Central: The puppies they are making advances
Well, well, well, would you watch Cody Bellinger? The former NL MVP was in the spotlight this past weekend when he returned to Los Angeles with his new team. More importantly, the Cubs won this series in impressive fashion, and Bellinger has been one of the team's most productive hitters early on, with a 119 OPS+ and a dramatically improved strikeout rate (16.0%). Bellinger's strong start has helped offset some dismal projections so far from veteran additions Eric Hosmer and Trey Mancini, each of whom should be questioned for playing time as long as first base prospect Matt Mervis continues to mash at the Triple-A. The good news is that the biggest signing of all, Dansby Swanson, has been excellent on both sides of the ball as well, solidifying a formidable Cubs core alongside the recently extended Nico Hoerner and Ian Happ. The wisdom of smashing eight homers hasn't hurt either.
Even more notable than the lineup has been Chicago's run prevention efforts, with Marcus Stroman and Justin Steele leading the charge. The staff of the Cubs ranks fifth in ERA and fourth in slugging percentage after ranking 20th and 18th, respectively, a year ago. I'd bet to keep them in the top five in those categories all season long, but it's clearly progressed and they should go a long way to keep them competitive against anyone, as they just showed against the Dodgers.
With the Cardinals struggling on the mound and already in a bit of a hole in the standings, the Cubs' path to contention may be a little clearer than initially expected. Regardless of how they match up against Milwaukee, who looks like one of the best teams in the NL, the Cubs should be taken seriously in the NL wild-card conversation at the very least.
NL West: The Diamondbacks They are definitely not bad, but are they really good?
Thursday brings the long-awaited return of Fernando Tatís Jr. in the Padres lineup, but I want to focus on the team he will be playing against. The D-backs have been a fascinating watch thus far and have clearly benefited from slow starts by Los Angeles and San Diego, but first place is first place. Arizona's minus-7 differential is by far the worst of the six division leaders, with 30 runs to be exact, and significantly worse than the Dodgers (+21), who are two games behind.
That's not to say the D-backs' strong start has been all smoke and mirrors. Rookie Corbin Carroll is already showing flashes of brilliance with his unique power/speed combination, while Zac Gallen continues to lead a rotation that now features exciting youngsters in Ryne Nelson and Drey Jameson capable of dramatically raising the ceiling of the entire pitching staff. release The offense beyond Carroll has been slightly below league average with 2022 breakouts Christian Walker and Jake McCarthy getting off to worrisomely slow starts. The same can be said for Gabriel Moreno, the primary prize received in the Varsho trade, after being pressed into everyday action due to Carson Kelly's injury. Madison Bumgarner is also still starting every five days for this team and this has been a bigger disaster than it was the previous three seasons.
Diamondbacks' Gabriel Moreno hits three-run HR against Cardinals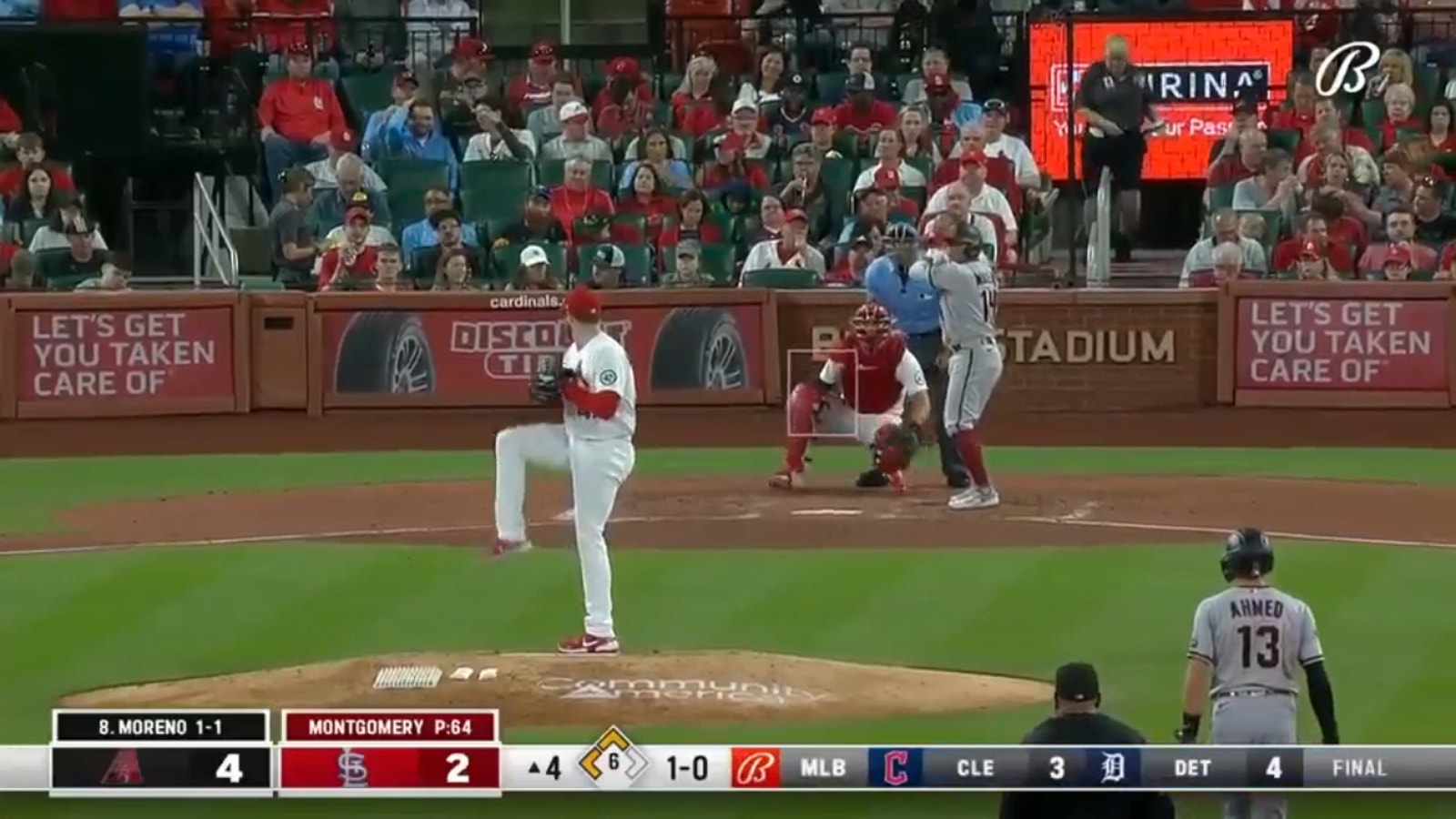 With the Diamondbacks projected for another 70s win total heading into the season, I'm already feeling good about them exceeding those expectations and maybe even finishing above .500. But I'll certainly need to see a lot more from the bullpen and some struggling key position players before I get too excited about their current spot in the standings. For now, though, let's just appreciate it Kevin Durant is paying attention and showing love to this team.
Jordan Shusterman is half @CespedesBBQ and a baseball writer for FOX Sports. He has covered baseball throughout his adult life, mostly for MLB.com, DAZN and The Ringer. He's a Mariners fan who lives in the Eastern time zone, which means he loves a good 10pm first pitch. You can follow him on Twitter @j_shusterman_.
FOX Sports Top Stories:
---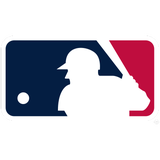 Get more from Major League Baseball Follow your favorites for information on games, news and more
---