Carmen Vitali
Reporter NFC North
The dust has settled a bit since the Minnesota Vikings' early postseason exit at the hands of Brian Daboll's Giants. A new series of questions have arisen: Who are these Vikings? Are they terribly different from the average team Minnesota has become accustomed to — one not good enough to pick up a Lombardi Trophy, but not bad enough to have a high draft pick? Is there any reason to say "next year" at the top of your lungs?
Forgive me for being the eternal optimist, but I think so.
Look, I know I'm new to this beat. I haven't had to suffer through multiple agonizing and bewildering defeats. I haven't had to get *that close' year after year. I haven't had to experience the reality of 'shooting a viking' in a long time. So I understand why those who don't care for the sun and rainbow from the new kid on the block.
But sometimes a fresh perspective is exactly what is needed to see the light.
What if I told you in the first season of a coach and general manager that they would lead a team to a 13-4 record, a division title for the first time in six years and a playoff berth?
That would sound pretty good, objectively. That's exactly what Minnesota did. And just because this team wears purple and gold doesn't mean it isn't still very good.
As thin as patience is for a Super Bowl-starved franchise, you can't hold the sins of previous regimes against this new one. Not that anything in this industry is fair, but they literally had nothing to do with it. They inherited a good team, not great, and have found ways to win all season long. Nor are they making the same mistakes they did. Kirk Cousins ​​had a 112.9 passer rating in a nationally televised playoff game, for crying out loud.
This season featured different themes. What was once a first-team defense under coach Mike Zimmer now struggled in most major defensive categories. They finished the regular season tied for second in total yards. The pass rush was anything but consistent despite having Za'Darius Smith and Danielle Hunter on both sides. The secondary was a constantly rotating cast of characters that gave up an average of 209.3 points per game.
The saving grace for the Vikings in the regular season was that their defense could still generate. They finished the season tied for eighth in total sacks with 25 (15 interceptions, 10 fumbles). Those takeaways also seemed to arrive just in time to help them pull out tight games.
Minnesota's defense was the reason the Vikings were in so many one-goal games. But they were also the reason the Vikings won so many one-goal games.
Until they weren't.
The Cover 2 scheme Eddie consistently deployed for most of the year ran out of juice in the first round of the NFC playoffs. Minnesota didn't record a touchdown for the first time since their loss to the Green Bay Packers in Week 17. Before that, it was their loss to the Detroit Lions. The Vikings went 1-3 when they failed to record a takeaway this year.
That means they recorded at least one run in all but one of the one-score games they played this season. That's 10 out of 11. So it should come as no surprise that when they didn't, they lost.
Why the Vikings' biggest concern revolves around Justin Jefferson's future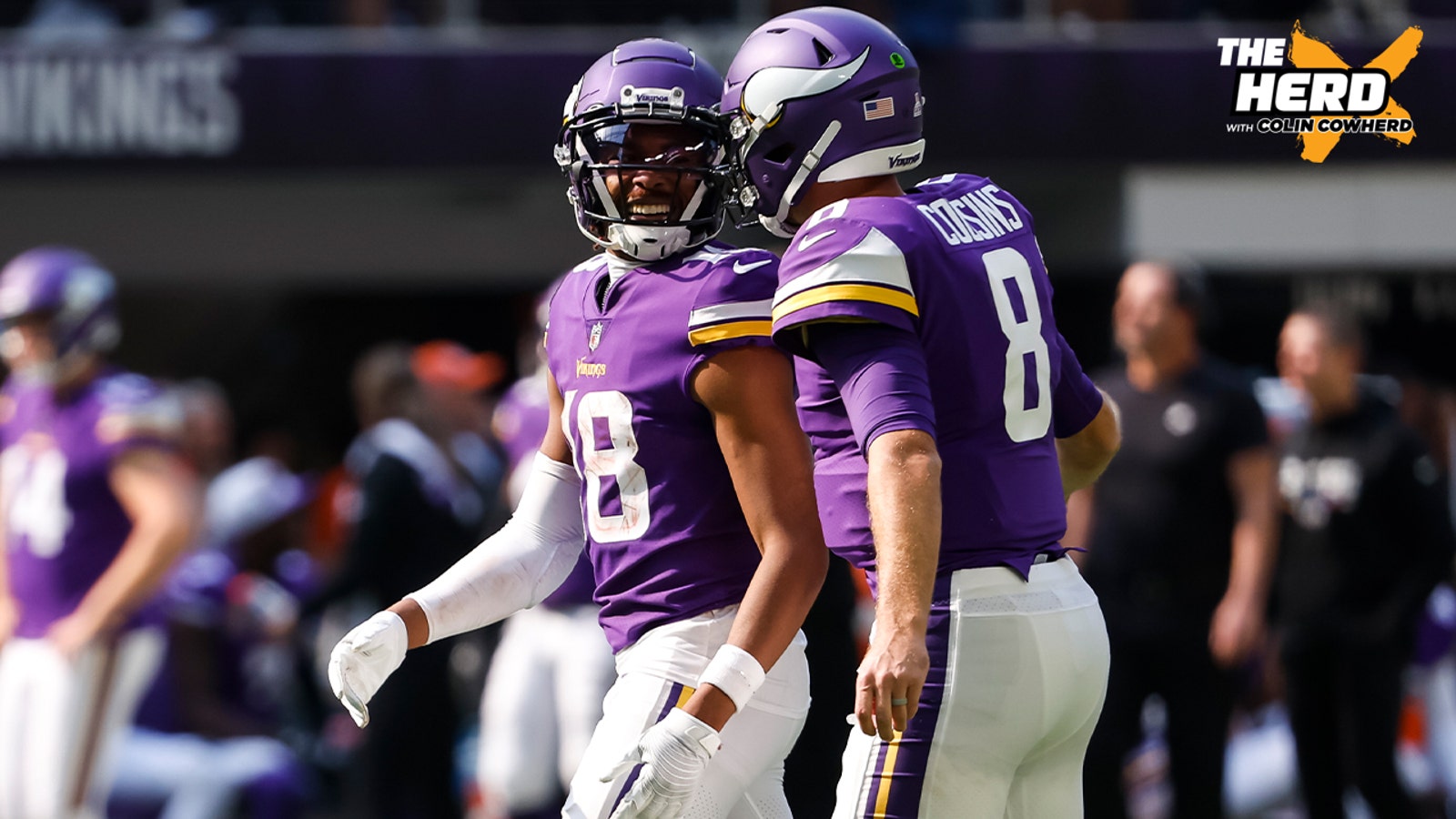 The Minnesota Vikings fell short against the New York Giants with a 31-24 home loss. Despite Cousins' solid play, Colin Cowherd expresses a bigger concern for Minnesota: Justin Jefferson's future, with a big contract request looming.
Change must come on the defensive side of the ball. After the game, O'Connell wouldn't want to talk about making a change at the coordinator level, but you have to think it's on the table. Nothing against Ed Donatell, who has engineered some dominant defenses throughout his 31-year NFL coaching career. But with a frustrating lack of adjustment throughout last season, it's fair to wonder if the game has passed him by.
The Vikings can also help themselves with personnel, which should be Kwesi Adofo-Mensah's top priority. Their interior defensive line could use a better rotation and they definitely need more secondary help.
Veteran cornerback Patrick Peterson will be a free agent this offseason. Spotrac estimates his market value to be around $6.4 million per year based on comparable players and performances. Is this worth it? Especially when it looks like a decent enough cornerback class (especially at the top) coming out of college?
The Vikings are between a rock and a hard place in the general capital this offseason. They are estimated to be $8 million over the salary cap next season and only have four picks in this year's draft.
They will have to make tough decisions with veteran contracts and the 34-year-old Peterson could be the first casualty.
Wide receiver Adam Thielen could be another, which would certainly hurt the offense. Thielen, while big, was somewhat of a security blanket for Cousins, giving him a viable option when Justin Jefferson was double-covered. The trio of Jefferson, Thielen and TJ Hockenson ended up being a pretty lethal combination, with Dalvin Cook helping to get the play action going. The offense wasn't the problem this year, and ideally you'd like to keep as much of it intact.
Thielen's cap hit is scheduled to be $19.9 million in 2023. However, if Minnesota were to release or trade him after June 1, they could save $13.4 million in 2023 with the limit Thielen and his family also seem to see the writing on the wall. His wife posted that his time in Minnesota may be over.
The Vikings also must make a decision on center Garrett Bradbury, who is set to become a free agent. His market value is listed at $11.2 million, according to Spotrac, but his value to this particular team is likely higher than that. Bradbury missed the final five weeks of the season and during that time, Cousins ​​was sacked 16 times. Left tackle Christian Darrisaw also missed some of the same time, and right tackle Brian O'Neill was lost for the season in Week 17 during the Packers game. Hopefully O'Neill returns healthy and Darrisaw already looks to be one of the best at his position heading into next season, but a center to anchor everything, preferably one already familiar with Cousins, will be paramount for the attack success.
Here's where it gets even more interesting, though. Cousins ​​takes up the lion's share of the cap next year, unsurprisingly, but if they traded him after June 1, they could shave $30 million off the cap in 2023, according to Spotrac.
The question that remains is, who could they trade him for? As previously stated, Cousins ​​wasn't the problem this year. He seems to be flourishing in O'Connell's version of this offense and has all the support he needs. Moving him now would solve their cap issues, sure, but they'd be hard-pressed to find a better alternative for this offensive system. And if they were looking for a new QB, it wouldn't come cheap.
The good news is, I know most Vikings fans will hate to hear this, but Minnesota is close. They don't need a ton of additions this offseason to fix their issues. O'Connell and Adofo-Mensah have earned the chance to keep the success going. Fans just have to let them.
Carmen Vitali covers the NFC North for FOX Sports. Carmen had previous stops with The Draft Network and the Tampa Bay Buccaneers. She spent six seasons with the Bucs, including 2020, adding the title of Super Bowl champion (and boat parade participant) to her resume. You can follow Carmen on Twitter at @CarmieV.
FOX Sports Top Stories:
FOLLOW
Follow your favorites to personalize your FOX Sports experience
---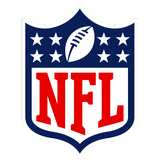 Get more from the National Football League Follow your favorites for information on games, news and more
---
---