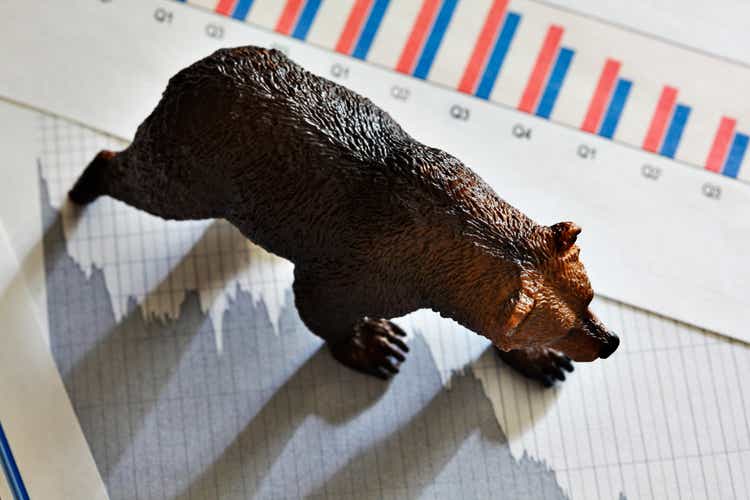 After two weeks of readings of less than 20%, the proportion of respondents in the AAII The sentiment survey that reports as bullish has risen again to 22.8%. This increase in optimism comes from what has been a rather hectic price action over the past week, as the S&P 500 had risen, then fell about 3% since the last update of the AAII names.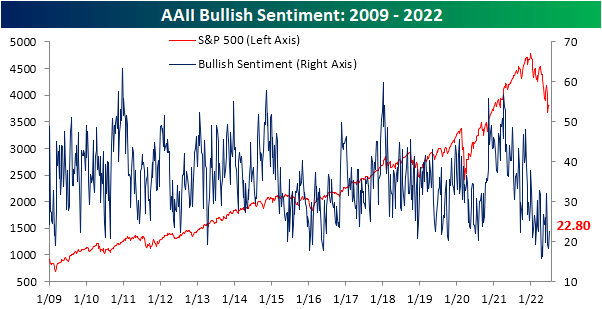 The rise in bullish sentiment broke a streak of consecutive falls and the opposite shift in sentiment could be observed for bearish sentiment. The percentage of respondents who declare themselves pessimistic fell 12.6 percentage points over the past week, bringing the reading back below 50%. While the double-digit drop was large, the first week of June saw an even larger drop of 16.4 percentage points.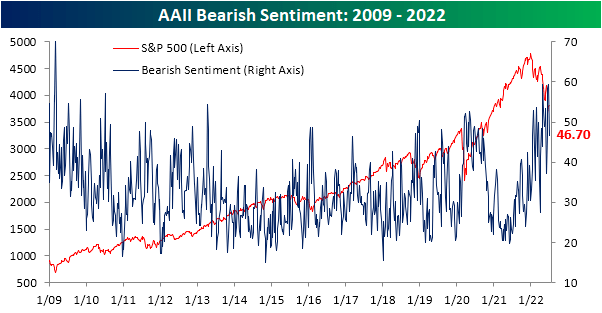 Significant reverse movements in bullish and bearish sentiment have resulted in the bearish bullish spread moving higher, but at -23.9, the sentiment continues to favor bearers a lot.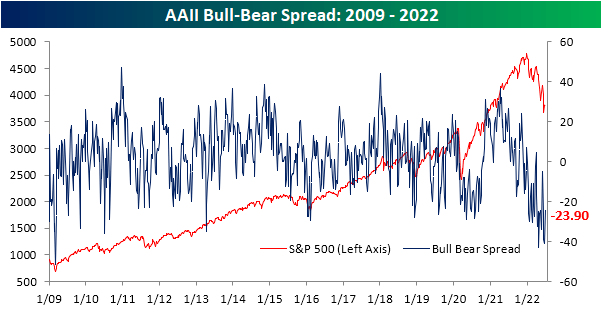 In fact, if a four-week moving average of bullish bullish spread is made, the reading has been below -10 (i.e., on average, bearers have outperformed bullish in number by at least 10 percentage points) during 23 weeks in a row. This continues to close in the record six-month streak that ended in February 1991, as the bulls are few and far between.
Since the drop in bearish this week was much larger than the increase in the number of respondents who declared themselves bullish, most of the change went to the neutral field. This reading increased 8 percentage points to 30.5%. While this only leaves reading at its highest level since the week of June 9, it was the biggest one-week increase since the last week of March and ranks in the top decile of all weekly movements recorded. .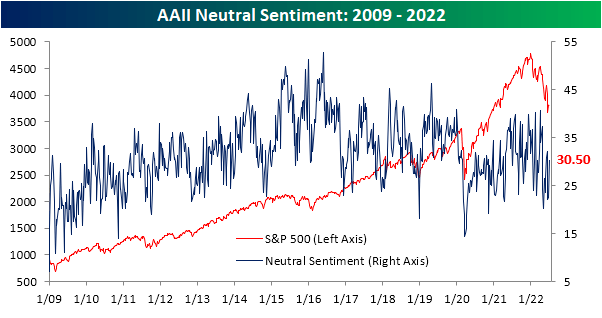 Original publication
Editor's note: The summary peaks in this article were chosen by the editors of Seeking Alpha.