Laken Litman
College Football & Soccer Analyst
Now that the United States women's national team's final training camp before the FIFA Women's World Cup roster is released is over, which players can we count on seeing this summer in New Zealand and Australia?
That's the tough call that coach Vlatko Andonovski is going to have to make very soon. There are less than 100 days to go before the World Cup, which runs from July 20 through Aug. 20 across 10 different cities in Australia and New Zealand, and it's getting down to roster crunch time.
Andononovski can bring 23 players with him, unlike at the men's World Cup where that number was increased to 26. He said Tuesday after the USWNT's 1-0 win over Ireland that there are somewhere between nine and 13 players vying for maybe six or seven spots. How will he continue to evaluate them as they play for the club teams over the next few weeks, and how can players separate themselves to clinch a roster spot?
"If they're a goalkeeper, don't get scored on. If you're a forward, score goals," Andonovski half-joked.
"There's a group of players that we feel comfortable with and it will be communicated with them that all we're going to need from them is to maintain decent form," Andonovski continued. "We know there will be times where they're not going to have a good game or a good two games, which is OK because we trust their abilities. We trust they're a good fit for our team.
"Then there's going to be a group of players who are going to be evaluated a little more by individual performances [and if they are] a good fit for what we do as well. So that's in a nutshell what we're looking at."
Introducing "Plane to Australia/New Zealand"
Similarly to "Plane to Qatar," our U.S. men's national series from last year, this version will project which 23 players Andonovski could take with him to New Zealand. The USWNT's home base for the tournament will be in Auckland given the three group stage matches take place between Auckland and Wellington. Should the Americans win the group, their first trip to Australia would be in the Round of 16.
The squad opens Group E play against Vietnam on July 22 at Eden Park in Auckland, faces the Netherlands on July 27 at Wellington Regional Stadium in Wellington, and takes on Portugal on Aug. 1 back in Auckland. 
Andonovski's roster will be named closer to the team's departure date this summer, and while he called in 26 players for the final camp in April, he is open to including players who haven't been called in recently if they can help the team win a third consecutive World Cup. 
The tournament is still roughly 3.5 months away, so it's fair to expect some movement in and out of the starting lineup and the overall player pool. After all, it was a shock that Julie Ertz returned in April after what Andonovski said of her status in February, and no one could have anticipated Mallory Swanson tearing her patella tendon in a friendly.
So, every couple of weeks for the next 90 days or so, we'll look at not just which players are likely to be on flights down under, but also how comfortable their seat is and which players could make a late push to get off the standby list.
FIRST CLASS
Goalkeepers
Alyssa Naeher (Chicago Red Stars)
Naeher is a two-time World Cup champion: first as a backup for Hope Solo in 2015 and then an unexpected starter in 2019. This summer, the job is hers to lose. So far this year she has three clean sheets in four appearances.
Casey Murphy (North Carolina Courage)
Murphy will challenge Naeher, but can she do enough to overtake her as the starting keeper this summer? She got the starting nod in the second friendly against Ireland, which makes the competition here a bit more interesting. 
"Casey is a world-class goalkeeper," Andonovski said. "We feel very comfortable when she's on the field."
Defenders
Alana Cook (OL Reign)
Cook has been a regular face on USWNT's roster for the last year, playing the most minutes out of any player in 2022. Though she seems to have lost her starting spot at center back to Naomi Girma and Becky Sauerbrunn, she still has an inside track to making her first World Cup roster. And she scored a goal — nearly from midfield — against Ireland in the April window.
Crystal Dunn (Portland Thorns)
Dunn had a baby last May and was back playing with the USWNT in October, precisely 240 days after giving birth. After slowly integrating herself back with the team, she's become a regular starter at left back, where she is a lock to start at her second World Cup.
Emily Fox (North Carolina Courage)
Fox has become a regular starter at right back and if she wasn't already a lock, she scored her first ever national team goal against Ireland on April 8. She's played in 24 of the USWNT's 30 games since the Tokyo Olympics.
Naomi Girma (San Diego Wave)
The 22-year-old Girma is one of the youngest players on this team, but her rise has been quick, starting in 12 of the last 16 games. In 2022, she was the first player ever to win both NWSL Rookie of the Year and Defender of the Year in a single season and was a previous No. 1 overall draft pick by the San Diego Wave. As Megan Rapinoe said during the SheBelieves Cup, "She's just f—ing good. It's tough to step into this team at this level and immediately be a no-brainer to start. The impact was immediate with Nay. She's going to be the future of the team for a long time."
Becky Sauerbrunn (Portland Thorns)
Perhaps the most secure spot on the back line. Sauerbrunn, who will turn 38 before the World Cup begins, is the oldest player on the squad. She's also the team captain and the most capped player (216). 
Midfielders
Lindsey Horan (Lyon)
The heart of the USWNT midfield, Horan rarely comes off the field. She's in top form and recently avenged a missed penalty kick in a Champions League match by converting from the spot to clinch a 2-0 friendly victory over Ireland.
Rose Lavelle (OL Reign)
One of the most unique and creative players on the team. The midfield was a mess during the SheBelieves Cup while Lavelle sat out with a minor injury. 
Andi Sullivan (Washington Spirit)
Andonovski's preferred option at the No. 6 while Julie Ertz was away on maternity leave. While her starting spot may be challenged over the next couple months, she did start both friendlies against Ireland in the final camp before the roster release. 
Forwards
Alex Morgan (San Diego Wave)
Not only is Morgan the No. 1 lock on this team, she recently became the all-time leading scorer for moms in USWNT history with 14 goals. She brings her daughter Charlie to every game, proving that even when you are the best soccer player in the world, you can also be a mom.
Megan Rapinoe (OL Reign)
The hero of the 2019 World Cup will have a different role this time around, coming off the bench and being that experienced leader who can help a younger team. Rapinoe, who will be 38 when the World Cup begins, is a two-time World Cup champion but needs to get healthy. She missed the April camp with a minor calf injury.
Trinity Rodman (Washington Spirit)
There's always this overwhelming sense that something big is going to happen when Rodman is on the field. While Andonvski said the 20-year-old is still in the process of developing a necessary ruthlessness, she is poised to be a major player this summer. Especially after Swanson's injury.
Sophia Smith (Portland Thorns)
Smith, who was the youngest player to earn NWSL MVP in 2022, scored a hat trick in a recent Portland Thorns match. While everyone was congratulating her when she arrived at USWNT camp, Andonovski told her she should have had four goals. Smith, who wants to be the best player in the world some day, agreed.
ECONOMY
Goalkeepers
Adrianna Franch (Kansas City Current)
Andonovski is pretty set with goalkeepers. Franch, who starts for the Kansas City Current and played for a league title last season, was also a backup in 2019 behind Harris and Naeher.
Defenders
Tierna Davison (Chicago Red Stars)
Davidson was on the 2019 World Cup and 2020 Olympic rosters at center back but is versatile enough to play outside if needed. She tore her ACL last April, got her first call up during the SheBelieves Cup and played in her first match since injury against Ireland. She was rusty, but Andonovski said that was to be expected.
Sofia Huerta (OL Reign)
Huerta provides solid depth at right back behind Fox. A converted attacker, she's one of the USWNT's best at crossing the ball and is a very different player from Kelley O'Hara and Casey Krueger, players who are also competing for time on the back line.
Midfielders
Julie Ertz (Unattached)
At this point, it's hard to imagine even an 80% version of Ertz doesn't make this World Cup roster. After coming out guns blazing in the first April friendly — her first game back in 611 days — the overwhelming consensus was that she was "back like she never left" despite making a few mistakes here and there.
Ashley Sanchez (Washington Spirit)
An attacking midfielder who is getting more and more comfortable in this environment. A sub who can come in for Lavelle and keep the pressure on.
Forwards
Lynn Williams (NJ/NY Gotham)
Williams made her valiant return to the USWNT in January (after recovering from a hamstring injury) with gusto, scoring in a match against New Zealand, and has been in every camp since then. With Mallory Swanson injured, Williams is fighting for a spot at the most competitive position.
STANDBY LIST
Defenders
Casey Krueger (Chicago Red Stars)
Krueger made the Tokyo Olympics roster and recently returned after giving birth to her son last summer. She's back to playing 90 minutes with the Red Stars, but her recent USWNT experience is the second half of one game against Ireland. Has Andonovski seen what he needs from her?
Kelley O'Hara (NJ/NY Gotham)
O'Hara has been a mainstay on the USWNT and is a two-time World Cup champion. Not being part of this summer's roster seems inconceivable, but a nagging hip injury kept O'Hara out of recent camps. After not dressing in the first April match against Ireland, she played the first half in the second one. It was her first match since last July.
Emily Sonnett (OL Reign)
The fight for the third center back spot is a real one. Andonovski seems to have settled on Girma and Sauerbrunn as starters, with Cook waiting in the wings. 
Midfielders
Taylor Kornieck (San Diego Wave)
At 6'1″, Kornieck is the tallest field player in USWNT history. While her position is complicated — where exactly does Andonovski see her in the midfield? — she's versatile and can play multiple spots. However, she didn't see the field in the April window. What does that mean for her World Cup inclusion? We're not sure.
Catarina Macario (Lyon)
Macario is expected to rejoin Lyon soon, but has been rehabbing a previously torn ACL for months in Qatar. If she comes back and plays meaningful minutes with her club in the next few weeks, Andonovski might have a tough decision to make. That's because a healthy Macario, Andonovski has said, has the potential to be one of the best players in the world. 
Kristie Mewis (NJ/NY Gotham)
Mewis has played the No. 6, No. 8 and No. 10 positions, but what does the return of Ertz mean for her roster spot? She got some meaningful minutes in the second half of the USWNT's second match against Ireland in April.
Forwards
Ashley Hatch (Washington Spirit)
As Andonovski said recently, "it's not easy to be a forward" on this team. This is especially true for Hatch, who started getting regular call-ups in 2022, coming in for Morgan off the bench. But an exclusion might just be a case of there being too many players in front of her.
Christen Press (Angel City FC)
Press hasn't been called into the national team since the Tokyo Olympics. She tore her ACL last spring playing for Angel City FC, but Andonovski said at the time that she wouldn't have made that camp's roster anyway. While she is still in "return to play protocol," she is running out of time to make a convincing case.
Alyssa Thompson (Angel City FC)
Thompson was called in to replace Swanson and earned her first USWNT start on April 11. It may have just been her third cap — and she became the youngest player to ever start for the USWNT since Swanson in 2016 — but Thompson didn't look out of place. She was confident, fearless and comfortable, and had a few good scoring chances.
"She's an exciting player," Andonovski said. "For an 18-year-old, it's borderline arrogant the way she goes at you. She can eliminate players on the dribble and score some good goals as well."
Mallory Swanson (Chicago Red Stars)
It's still hard to believe that Swanson tore her patella tendon in a friendly match right before the World Cup. This was supposed to be her summer to dominate and make a name for herself on soccer's biggest stage. Everything was in place — after all, Andonovski was building this summer's attack around her and Smith. The 24-year-old said Tuesday on Instagram that she underwent successful surgery, though there is no timetable for her return.
"She's in a good place — as good as she can be at this moment," Andonovski said. "We're going to miss her but at the same time, Mal wants us to move on and be successful."
Laken Litman covers college football, college basketball and soccer for FOX Sports. She previously wrote for Sports Illustrated, USA Today and The Indianapolis Star. She is the author of "Strong Like a Woman," published in spring 2022 to mark the 50th anniversary of Title IX. Follow her on Twitter @LakenLitman.
More women's soccer from FOX Sports:
FOLLOW
Follow your favorites to personalize your FOX Sports experience
---
UNITED STATES WOMEN trending
---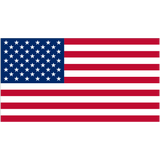 Get more from United States Follow your favorites to get information about games, news and more
---