Charlotte Wilder
Contributor to FOX Sports
I picked the University of Virginia basketball team to win the NCAA Men's Tournament. Yes, you read that right. Virginia, the same No. 4 seed that lost to No. 13 Furman University on Thursday in the first round of the 2023 Big Dance.
My support is now totally broken.
And I'm free
Look, I realize how stupid my choices were. A UVA win would have included, in the fantasy world I created with my support, beating behemoth Alabama in the Round of 16, something few people thought the Cavaliers would be capable of doing. And in the championship, I had UVA beat No. 1 seed Houston at NRG Stadium. A stadium that, you may already know, is located in Houston and would therefore give Houston's home court an advantage.
Nobody wanted it but me and the UVA fans. Virginia basketball is defined by trying to force shot clock violations, the least sexy form of basketball ever. You have to be a real weirdo or a defense-obsessed parent to want this in the championship.
And yet, perhaps because of past loyalties, I blindly believed the March Magic would wear off on the Cavaliers. Yes, I knew the team recently lost to Duke in the ACC Tournament. And yes, I had read the injury reports and knew UVA wasn't playing at full strength.
And perhaps worst of all, I picked UVA this year despite picking them to win the championship in 2018 when the team was a #1 seed. You may recall that UVA lost to top-seeded UMBC No. 16, in the first round, in one of the biggest upsets of all time.
I didn't learn my lesson.
BUT IT'S MARCH! That's the whole point of March! That we do not learn lessons! That what you think is least likely to happen will happen, one way or another! The joke is firmly on me, because I bet on the wrong unlikely thing, and UVA is out of the tournament, as is my support.
quote the good witch stevie nicks"Oh, I'm a fool."
Or is it me? What if this was all a grand plan to save my sanity? Listen to me.
I find March Madness very stressful when filling out a bracket. If you're a sports fan reading this, you probably consider yourself a competitive person, so you might relate when I say that I care too much about winning when it comes to these brackets. And it should be clear, I'm at most $20 a horse. This is strictly about principle and pride for me (if you're betting on the farm, well, that's a whole different article and this one probably doesn't apply to you).
All of this means that when my support is going well, it ruins my basketball viewing experience. Because when my bracket is still alive, I'm so eager to succeed that I can't revel in the glorious upsets and chaos that defines this tournament.
It's a huge relief to lose so badly that there was never any chance of winning. It's kind of depressingly comforting to set the bar low and keep it there. Because now I can root for absolute chaos: I hope Alabama loses ASAP. No way I want a #1 seed in the Final Four.
I know this is a controversial opinion. Most people want to see the best level of play and the highest quality. They want competitive games. And it's widely accepted that the best chance for that comes in the form of the highest possible seeds playing each other each round.
But this is not fair to the Saint Peters of the world. Do you remember that glorious run?? When the #16 seed BEAT PURDUE in the SWEET SIXTEEN!?
Sure, they went on to get blown out by UNC in the Elite Eight, but baby, at least they made it.
I remember reading angry tweets from fans and commentators saying things like, "This is why Cinderella stories are shit, because then we have horrible games in the later rounds."
What a horrible view of life. First of all, the whole point of college basketball in March is chaos. Let's face it, we're not watching this sport for the product, we're watching it for the heart these players play with, the crazy results, the bands and the memes. That's what college sports are: rough around the edges and full of passion.
So we have to accept the chaos. We must root for the unimaginable. Ninety percent of brackets broke after that UVA loss, so there's a nine-in-10 chance (see the quick mental math I just did?) that yours will too.
Consider it a blessing. You are free from the guesswork of your own mind (there is a psychological lesson here somewhere, but I won't go into it because this article is already too long). Let's hope we all picked as badly for the women's tournament as we did for the men's, and let the rest of March reign supreme.
Look with clear eyes and an open heart, because now it's just about the journey. And as for how much I'm going to be able to enjoy March Madness now that I've gotten it so bad, leave me alone quote the great Michael Jordan:
"The ceiling is the ceiling."
Charlotte Wilder is a columnist for FOX Sports. Honored to represent the consistently neglected Boston area in sports media, he loves talking to sports fans about his feelings and is happiest eating a hot dog at a ballpark or nachos at a ballpark. Follow her on Twitter @TheWilderThings.
Read more:
FOLLOW
Follow your favorites to personalize your FOX Sports experience
---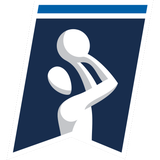 Get more from college basketball Follow your favorites for information on games, news and more
---