Rich Bucher
FOX Sports NBA Analyst
Jim Paxson remembers how easy it was to make changes in the NBA.
One of his first trades, sending power forward Andrew DeClercq to the Orlando Magic for Matt Harpring in 2000, got a phone call, two if you count the dial from then-Cleveland owner Cavaliers, Gordon Gund, for approval.
"The hockey guy who was the general manager of Orlando at the time [John Weisbrod] it came to me We talked," said Paxson, now a Chicago Bulls consultant who spent 15 years between the front offices of the Portland Trail Blazers and the Cavs, serving as the latter's general manager from 1999 to 2005. "I called my owner and I said, 'do you want to do the deal?' And he said, 'yeah, do it.' And that was it."
But that was then. Retail is a complicated business these days. With Thursday's trade deadline upon us, with huge and complex trades from Kevin Durant to Kyrie Irving to D'Angelo Russell, FOX Sports spoke with several executives about how the process has changed and everything that goes through make agreements in the modern sphere. N.B.A.
There are two stocks in recent years that have produced suffocating reactions in the trade. The first is that NBA commissioner Adam Silver wanted to discourage teams from chasing the lottery instead of the playoffs, so he flattened the reward for the former and increased the ease of getting the latter with tournament play -in.
As a result, fewer teams are looking to move their top players to intentionally fall in the standings, meaning there may be a less-than-lively trade wire some years.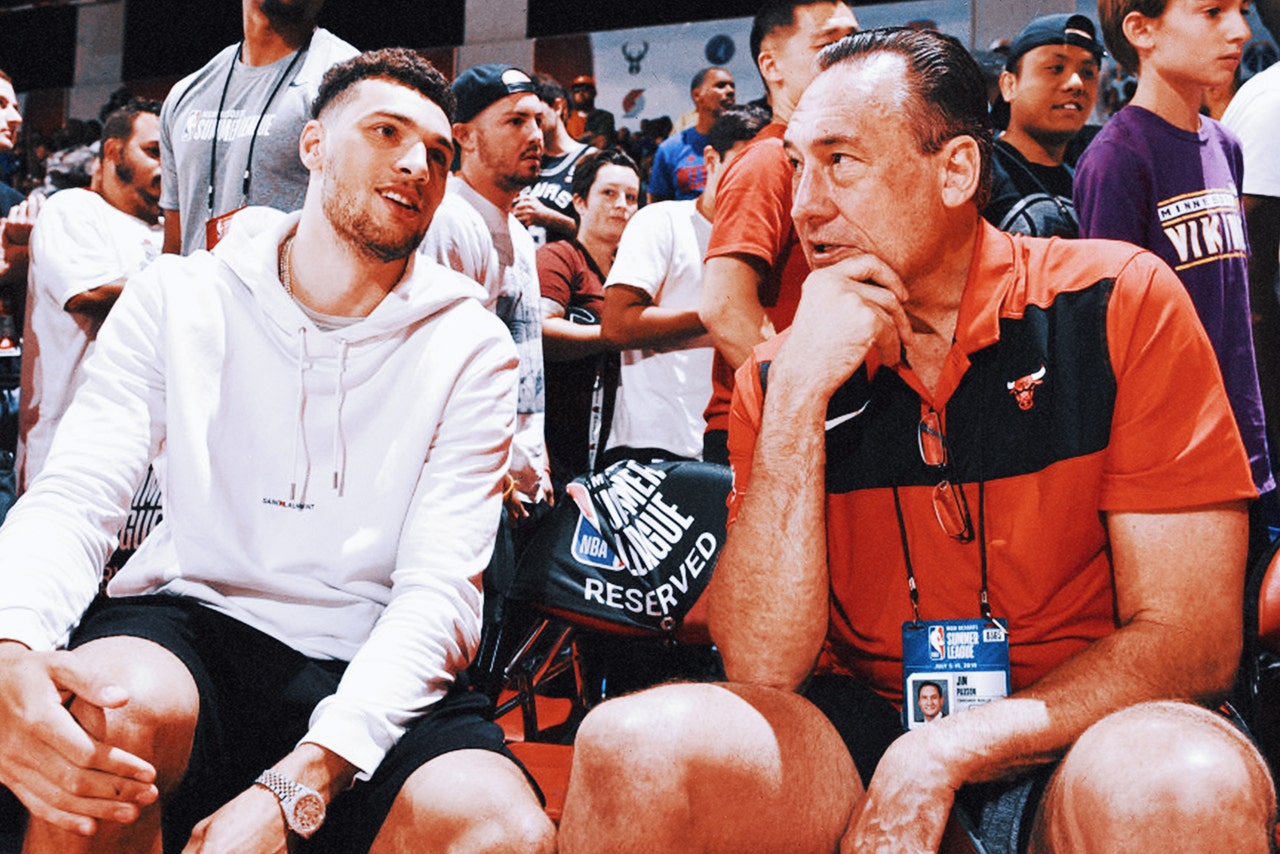 Jim Paxson (right) spent years in NBA offices navigating the business landscape before joining the Chicago Bulls as a consultant.
"In the old days, once you got to the end of January, teams knew their fate," said one current executive and former general manager. "Sometimes we've had up to 10 teams that weren't even trying to win. They were sellers. In today's market right now, you have 26 teams. [out of 30] who believe they have a chance to make the playoffs. And if you have an opportunity, you're going to be willing to make an equal trade, but you're not going to make a trade where you're a seller looking for future value."
The second action: NBA teams are now billion dollar corporations. Therefore, any decision to move an item as valuable as one of the 15 members of the player roster is driven by representatives from all factions of the organization.
"It used to be pretty simple," said another former CEO who has worked for various organizations over the past 20 years. "One, you would negotiate and agree on the terms of the deal to the point where the owner's approval was necessary. Two, you would call the owner and recommend making that deal.
"There were no minority owners, investors, board members, alternate governors, business division presidents, presidents, owners' children, sons-in-law or former players acting as celebrity 'owners' involved. There were no leaks to the media to see how the deal would be received by fan blogs and message boards.
"And you called the owner because he didn't have an office in the practice facility or in the arena. That's the environment today and I don't see that changing with owners dropping $4 billion for a franchise."
Even multi-team and multiplayer deals didn't involve the same layers of bureaucracy back then. In 2000, Paxson orchestrated a three-team, five-player deal that sent Shawn Kemp to the Portland Trail Blazers, Brian Grant to the Miami Heat, and Clarence Weatherspoon, Chris Gatling, Gary Grant and the 2001 first-round pick of the Heat in Cleveland. knights
The genesis of the trade came during several summer weeks of conversation with Blazers team president Bob Whitsitt, for whom Paxson had worked before joining the Cavs. But two teams didn't even trade directly with each other.
"The key component was that Portland was interested in Shawn Kemp," Paxson said. "Portland and Miami never really talked. Bob had mentioned to me that Miami had a lot of interest in Brian Grant. So the guts of the deal became Brian going to Miami, Shawn going to Portland and me picking up the scraps that I could get [to dump Kemp's salary]."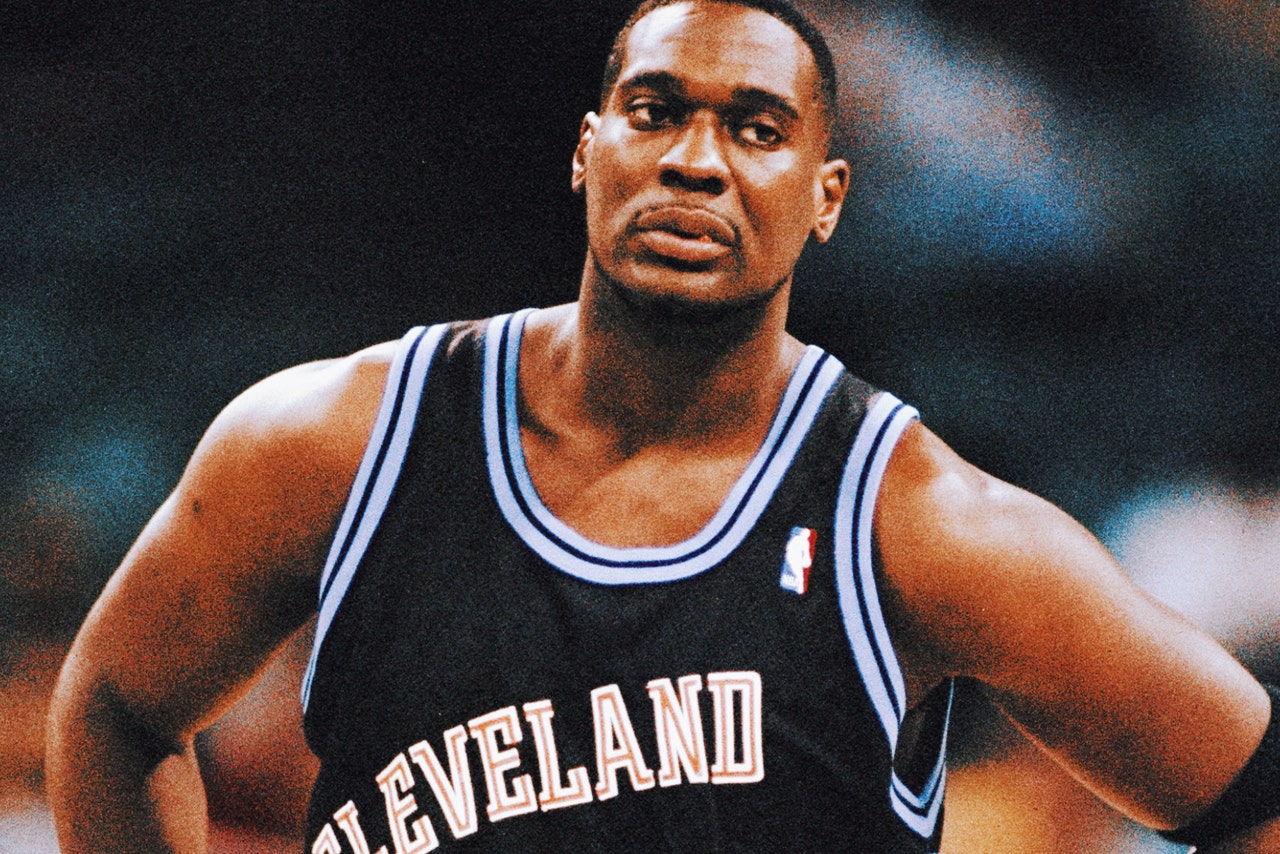 In what was a blockbuster trade at the time, the Cleveland Cavaliers acquired a prime (and expensive) Shawn Kemp in a three-team deal in 1997.
Paxson worked out the financial elements of the deal, as he did for most of his Cavs tenure.
"It had a very small staff," he said, another stark contrast to the league these days. "I didn't even have an assistant general manager…I didn't have any kind of salary. I pretty much ran the numbers and made sure everything worked. The lawyer who knew the CBA for us actually worked at a law firm. 'lawyers. who I should call as outside counsel if I really needed help with something."
Fast forward to the league today and things are…different.
"If a general manager has a trade coming up, and it's pretty simple, he's going to go to the coach to get his buy-in," the executive/former general manager said. "Then they're going to get the owner's buy-in. And then they have to talk to the finance people to get their buy-in. If you're doing something big, you're going to have to get it. finance people and he imagined what the trade looks like before and what the trade will look like in the future. One thing that has helped is that the contracts are no longer six or seven years. Before, you should figure out what the trade was like. it will affect you down the road."
The size of current player contracts has also created friction to move them at the deadline. If there's a star player, he's likely to be paid star-level money, requiring multiple players to be moved in exchange for him meeting salary cap requirements.
"The size of the contracts is why these deals become two-for-one or three-for-one," said the executive/former CEO. "It's easier to do in the summer because then you have 20 places. During the season you only have 15."
The league also rejects offers that are blatant attempts by a team trying to save money by removing a player and his salary from their books.
"The league has something called the smell test," the executive/former general manager said. "It's not written, and they don't really want to talk about it, but it's actually good for the league. They don't want you to trade a player for anything. A team might want to move a player to get under salary. The boss and the other team might not want to give up anything for him, so they'll set up a trade where the player goes in exchange for a protected second-round pick at pick 59. Essentially, there's almost no chance the pick goes. anywhere. Or if you put cash in a trade, the league will cap it at something significant, like $150,000. They'll make sure the trade is a real trade, not a giveaway."
Perfect example: A month after acquiring Sekou Doumbouya and his $3.6 million contract as part of a 2021 deal with Detroit to shed DeAndre Jordan and his $9 million contract, the Brooklyn Nets they dealt Doumbouya to the Houston Rockets, adding a second-round pick for theirs. problems The deal wouldn't have gone through without the Rockets giving something in return, so the Nets got $110,000.
Agents actively participating in bidding is also a relatively new development, which introduces another complexity, because the interests of the agent do not necessarily align with those of the GM.
"In the past, it was just teams making changes," said the executive/former CEO. "A GM would never look to an agent for help because the agent wouldn't care what kind of value you're getting — he's serving the purpose of his client. The transparency is much greater now. If both the team and the player are d "okay it's time for him to go, he's probably out there, and you might need a little help making the trade. Now there are GMs who actually ask the agent to help them. Or he they'll give an agent permission to go and help them. find a trade. Twenty years ago, that never happened."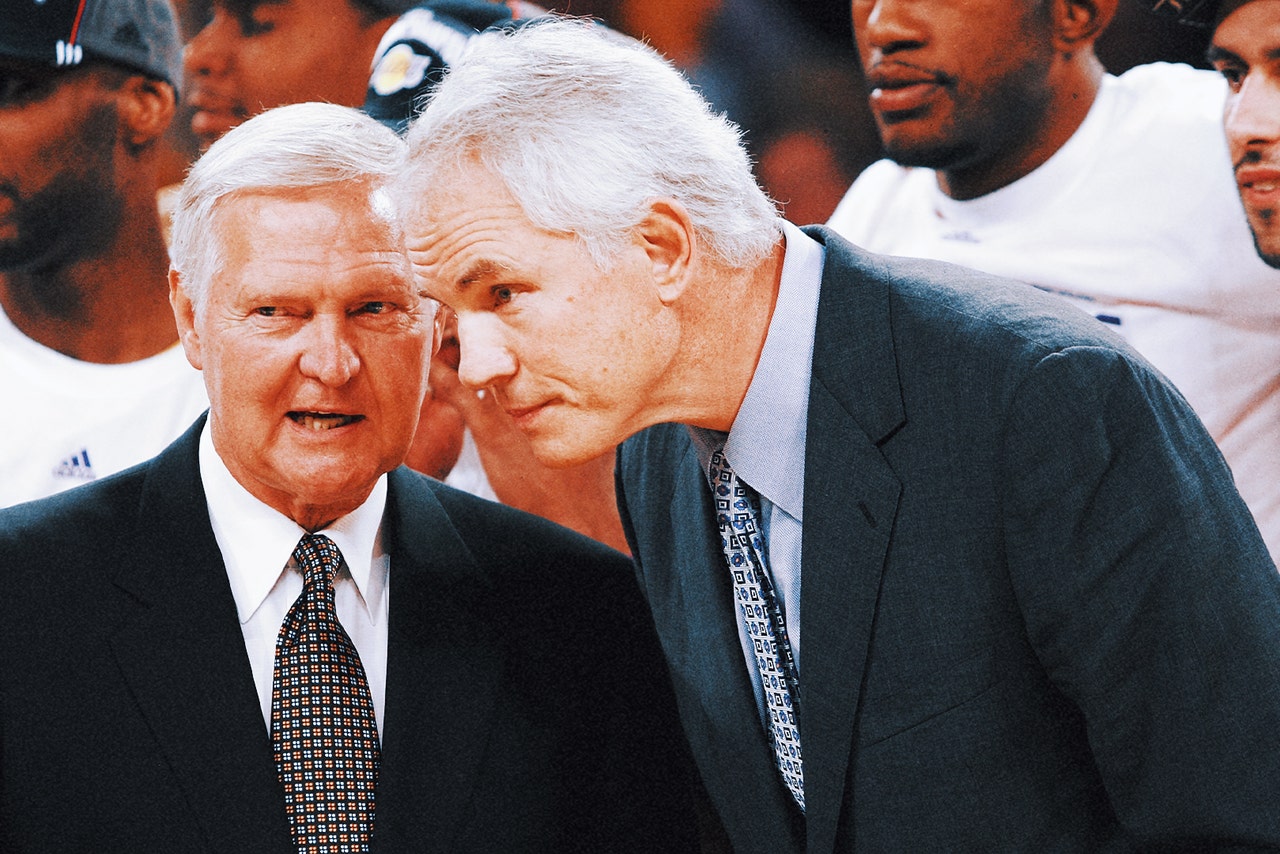 During their tenure with the Lakers, Mitch Kupchak (right) and Jerry West (left) were the start and end of all trade discussions for the purple and gold.
The biggest impact on trades could be owners looking to satisfy the appetite of the team's fan base.
Twenty years ago, trades were not so frequent. In 2003, according to NBA.com, three trades were made at the deadline. The previous year: two. Last February: 10, down from 16 at the 2021 deadline. Back then, teams believed success was built on continuity and players weren't particularly interested in jumping from franchise to franchise. In fact, it was a matter of pride to spend an entire career with a team.
Now, social media and sports debates show that teams are scrutinized, criticized and dissected in an almost endless loop, inspiring changes that must be made simply to avoid appearing indifferent or out of touch. Fans also know the thrill of playing GM through fantasy leagues and trade machines, and some of those fans are NBA franchise owners. Or friends of the owner.
"The ownership stake has definitely expanded," said the first former general manager. "I'm sure [Dallas Mavericks owner] Mark Cuban has someone in his ear, I'm sure of it [Golden State Warriors owner] Joe Lacob has someone in his ear."
Someone other than their GM. Unlike 20 years ago, when, at least as far as the Cavs were concerned, that was the only voice owner Gordon Gund needed to hear.
Ric Bucher is an NBA writer for FOX Sports. He previously wrote for Bleacher Report, ESPN The Magazine and The Washington Post and has written two books, "Rebound," about NBA forward Brian Grant's battle with young-onset Parkinson's, and "Yao: A Life In Two Worlds". He also has a daily podcast, "On The Ball with Ric Bucher." Follow him on Twitter @Rick Bucher.
FOX Sports Top Stories:
FOLLOW
Follow your favorites to personalize your FOX Sports experience
---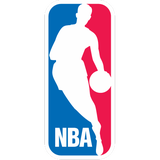 Get more from the National Basketball Association Follow your favorites for information on games, news and more
---
---