Kevin Durant is one of the best players in the NBA.
But at 34, and with a host of young players in their prime, it's hard to argue that he's the single best. However, some people believe that pushing the Phoenix Suns over the hump to an NBA title could put their own name in that category.
What does Chris Broussard say about this notion? The "First Things First" co-host argued that age is essential.
"At 34?" he asked on the show Friday.
"At 34, is he going to be the best player in the league? … He's not bad at anything, but he's only great at one thing. And that's scoring the basketball. He's a good defender, not a great one. He's a good passer and playmaker, he's not great. He's a solid rebounder. Giannis Antetokounmpo…shoots like KD? Of course not, but he scores more than KD, does it as efficiently as KD, gets to the foul line a lot more than KD. He's definitely the best defender in the league, he rebounds, he's better … he actually gets more assists than KD."
Nick Wright agreed with Broussard's vote for Giannis, but argued that his grip on the title isn't as strong as it once was.
"Yes Steph [Curry| wins the title this year, he gets to be called the best player," Wright said. "He'd be the best player on consecutive champions where he is clearly the only superstar on that team at this point or last year.
"I believe Giannis is the best player in the league. … A year ago, there was nothing anyone could do in my opinion in the postseason to take the title from Giannis. Because, he was at that point, less than a year from not only dominating regular seasons, but having a thoroughly dominant postseason. I think the 'best player alive' championship belt is up for grabs. The guy who has it right now, after losing last year in round two, if in consecutive years, his team falls short of its seed, I don't think it's such a gap. … [Joel] Embiid could have an argument at the end of this postseason. Nicholas [Jokić] might have an argument. … The way to keep the title is to win consistent MVPs, get your team into the playoffs every year or just be better than everybody else."
---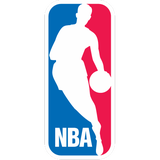 Get more from the National Basketball Association Follow your favorites for information on games, news and more
---