After years of coming up short, England finally reached its first World Cup final, earning a berth at the 2023 FIFA Women's World Cup with a hard-fought victory over Australia early Wednesday morning.
The match was a back-and-forth affair with each team getting their opportunities. England connected on the first goal when Ella Toone drove the shot into the back of the net for the 1-0 lead as the first half drew to a close. That held up, but not for long as superstar Sam Kerr delivered some magic for the home fans and tied up the match with a dazzling shot from outside the box. The winning goal, however, would be scored by England when Lauren Hemp answered Kerr's goal just eight minutes later for the 2-1 lead. England would add one more late and win by that 3-1 margin.
Australia's dream run ends in the semifinals, with a chance to claim third place against Sweden on Saturday morning  (coverage starts at 3 a.m. ET on FOX and the FOX Sports app).
Reactions to England's elimination of Australia to advance to the finals | World Cup NOW
The 'World Cup NOW' crew discussed England's 3-1 victory over Australia to advance to the finals of the 2023 FIFA Women's World Cup and what this World Cup run means for the future of Australia.
The World Cup NOW crew – Jimmy Conrad, Leslie Osborne, and Melissa Ortiz – discussed where Australia goes from here and what the future of the program looks like long term.
Conrad: "We can argue Australia surpassed expectations and it did it in a way that was pleasing and a way that the country was able to rally around them and be proud of. They are still going to feel a little hurt by this, but if we are being honest this is their first women's World Cup semifinal, so maybe this is their ceiling for right now. I want to emphasize the right now part too because a lot can change in three years' time when the next World Cup happens."
Ortiz: "Yeah absolutely. We have to applaud Australia for the performance, especially since at a certain point in the group stage they flipped a switch against Canada and felt like we could do this with a long run but also used the motivation of the fan base, audience and home turf. And that was without Sam Kerr, which is something so crazy. And then obviously Sam Kerr being a part of this today and getting her a goal is also so important. But to best answer your question about what their ceiling is and what can happen for the next World Cup, you're still going to have Sam Kerr. You're still going to have Mary Fowler, who is still very, very young. You're also going to have a good portion of your team back. What will change is probably the defensive line, but that will come with time over the next four years. And that will be if Tony Gustavsson stays or not, and I imagine he will because he did a great this World Cup for them, but there will have to be some sort of rejuvenation. Also, you have to think about how this will impact the country and filter players from the youth and all the way to the whole team now moving forward.
Conrad: "What I think is crazy to think about, and we are way ahead of it right now, but there are a lot of 10-to-14-year-old girls that live in Australia that are now being inspired by this team. What is that World Cup in 12 years going to look like for Australia when you just get to see the fruits of this labor and this generation inspiring that group? We have seen it a few times over in America.
Osborne: "Yeah I watched the 1999 team win it, and it just hits home for so many of us that have the opportunity to watch the 1999 team win it and them be our role models and inspire us. And actually, it makes it feel real and like it is possible and when you get to be at a home game with 80,000 people and see the players live, and the impact it has not watching it on tv, but at a live game, maybe getting their autographs and see in the inspiration. So many girls and boys and fans of the game and to see what they have done for the game and this country is absolutely impressive. And this is just the starting point for them. The next step for this Australian federation is to make sure their league is sanctioned, and it is a professional league. That is something that needs to happen, but there will be more eyeballs on these women than ever before. They are icons and leaders and paving the way not just for footballers but for women in general here. We talked about the win-win for them and how the trajectory for them is high and although this is going to hurt — and it will hurt because of the way the game unfolded and them being in it — they could've actually won it. But Mary Fowler, what a gifted player. For her to be able to step on the field and have the impact she did the future is bright for this team."
Check out the full Women's World Cup schedule and how to watch each match live here. Find the latest scores here.
FOLLOW
Follow your favorites to personalize your FOX Sports experience
---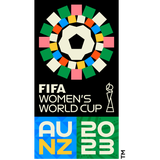 Get more from FIFA Women's World Cup Follow your favorites to get information about games, news and more
---